Tyent and Enagic are two of the most established water ionizer brands in the industry. But even in a two-horse race, there has to be a winner.
When it comes to water ionizers, Tyent is the brand to beat. We are proud of our position at the apex of the industry. But what are the key differences between a Tyent water ionizer and an Enagic machine?
Buying a water ionizer means that you need the facts at your fingertips, so we've listed the 21 Reasons why Tyent is better than Enagic!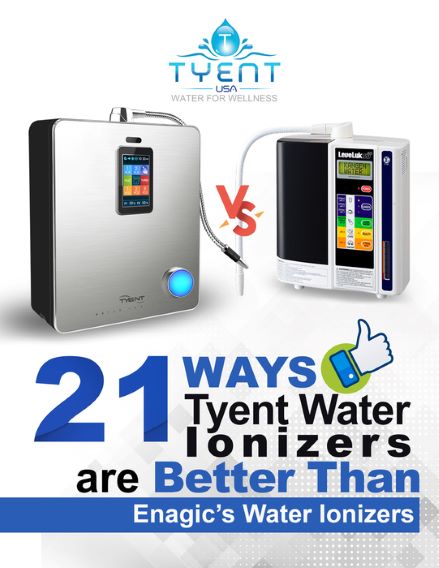 1. Style Trial: Your water ionizer is going to be in your kitchen for a long time, so you've got to like the way it looks. Tyent's …