In this article – learn which town has the best water in the USA and how a water ionizer makes great tasting water that's safe to drink too!: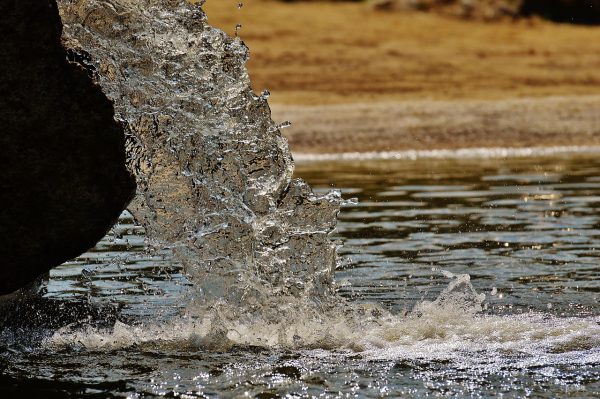 Looks and tastes great, but what's REALLY hanging out in your water?
What Is the Berkeley Springs International Water Tasting?
The Berkeley Springs International Water Tasting has been testing the taste of the nation's water since 1991, ranking entrants on the following categories:
Appearance
Aroma
Taste
Mouth Feel
Aftertaste
The trained water tasters were asked to judge whether the water being tested was odorless and tasted, "clean and light."
Do you live in Eldorado, Colorado?
Then congratulations! Your tap water is the
Berkeley Springs International Water Tasting 2019 award winner
for "The Best Water in the USA!"
All in Good Taste?
Without wishing to detract from the worthy achievements of the national and international competitors and winners, it is worth drawing a distinction between water being "the best tasting" and being among
the cleanest and safest water
to drink.
The Deadly Substance You Can't Taste, See, or Smell
The reason for this is a sobering one: some of the most dangerous contaminants in our municipal water cannot be tasted, smelled or seen…such as lead, for example.
Lead
is the notoriously toxic substance that has attracted so much of the
media spotlight
over the last few years because lead cannot be detected by any of our senses.
PFAS and Tap Water Contaminants
View this post on Instagram
Alarmingly, lead isn't the only deadly substance that's difficult to detect!
PFAS is a known carcinogen that is in the water that flows from taps across the country. Traces of pharmaceutical drugs, arsenic, and heavy metals are other common contaminants.
Sometimes, water contamination announces itself by showing up as a brown or yellow tinge in the glass.
PFAS are a result of rusting pipes or a build-up of sediments that's unpleasant, unappetizing, and somewhat further down the list of dangerous elements to drink.
RELATED |
The Tap Water Database: Are You Ready for This?
What Is the Best Filtration System for Drinking Water?
An award-winning Tyent water ionizer, of course!
A Tyent water ionizer is plumbed directly into your source water so that it flows into the unit at the push of a button!
Your water passes through the water ionizer…where it is then filtered by our industry-leading, multi-stage filtration system. A Tyent water ionizer filter has the same micron level as kidney dialysis machines!
Our Chromium-6 Filter is a 4-stage filtration system that removes:
Heavy metals, including 99% of lead
9% of Chromium-6
90-95% of fluoride
Tyent Water isn't just safe and clean: our water ionizers create hydrogen-rich alkaline water that has a fresh, energizing, and delicious taste that bottled water CANNOT match!
RELATED |
Top Five Things to Look For in a Water Ionizer!
Water Ionizer Financing from Tyent USA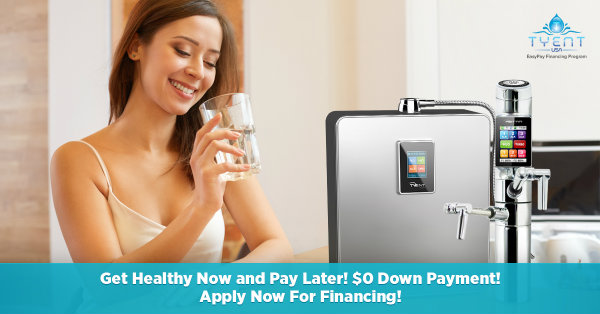 Fitting a water ionizer machine into your home is easy and our attractive payment terms mean that owning a Tyent machine is within the reach of many household budgets!
So, call up our team at  to discover the perfect alkaline water machine for you and your family!
Do you live in an area that is filled with lead, PFAS, or other deadly contaminants in the water? Comment below and Pass this along to someone in need!
Up Next: