Cactus water is the new kid on the trendy water block…but does this water deliver or is the Prickly Pear bubble about to burst?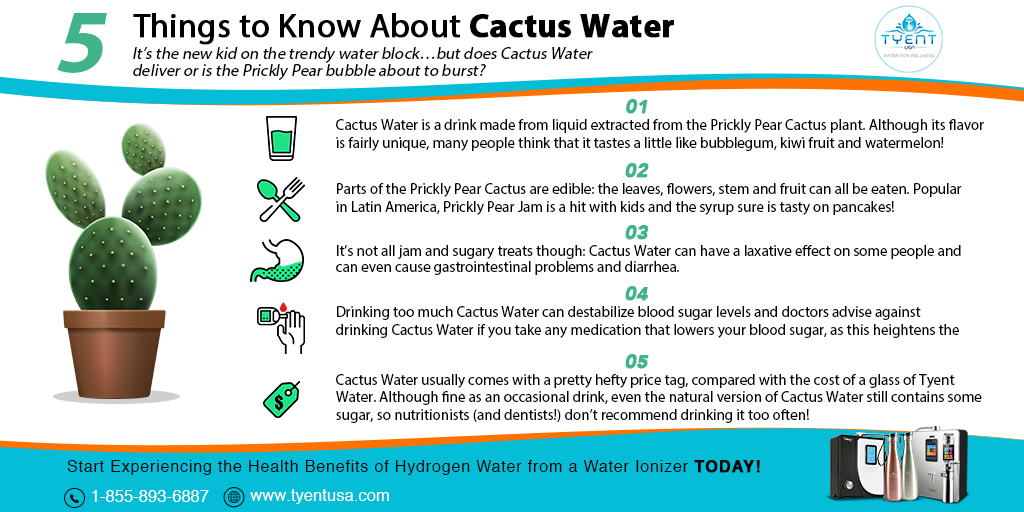 What Does Cactus Water Taste Like?
What Parts of the Prickly Pear Are Edible?
Will Cactus Water Make Me Ill?
What Do Doctors Think About Drinking Cactus Water?
Is There a Healthier and Cheaper Alternative to Cactus Water?
What is Cactus Water?
Cactus Water is a drink made from liquid extracted from the bright pink fruit of the Prickly Pear Cactus Plant. It seems paradoxical to look to a desert plant for hydration, but although it grows in arid conditions, the Prickly Pear is perfectly adapted to storing large amounts of …