You know that we love to tell you about the list of fantastic benefits you can look forward to, once you start to drink alkaline hydrogen water on a regular basis.
One of the differences that our customers tell us that they notice right away is how much more energy they have, which is why so many sports professionals count a Tyent Water Ionizer as part of their essential kit for training and performance.
So what do some of your favorite sportspeople have to say about Tyent water ionizers? We're going to hand it over and let 10 of our finest sports pros tell you themselves!
Clara Hughes, 6 Time Olympic Medalist 
What's the secret of the only Olympian in sporting history to win multiple medals for both the Summer and Winter Games? Champion cyclist and speed skater Clara shares what gives her that dual-edge!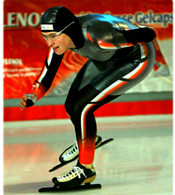 "After a week of trying Tyent ionized water out on myself, I could not believe the difference I felt after the extreme efforts of training and effort."  Clara Hughes
Ryan Buchter, MLB Pitcher 
Formerly with the Atlantic Braves and San Diego Padres, Los Angeles Angels pitcher Ryan Buchter shares the secret of his success!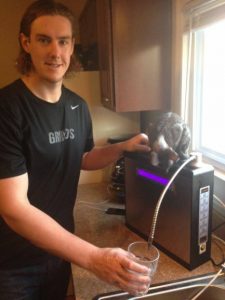 "My energy levels are higher, my recovery is quicker than ever thanks to Tyent Water."  Ryan Buchter
Kapono Nahina, Professional Longboard Surfer and Champion 
Kapono Nahina is an inspiration for many surfers trying to carve their first wave. But what helps him stay stoked enough to win?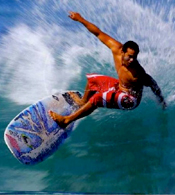 "Tyent Water has been unbelievably life-changing! It has helped me with my surfing by giving me more energy!"  Kapono Nahina
TJ Ward, NFL Safety
Former Cleveland Browns and Denver Broncos stalwart, TJ Ward, graced the list of Top NFL Players of 2016. What's the key to his power and energy?
"With Tyent Water, my recovery time is much faster and my energy levels have noticeably increased."  TJ Ward
Rashad Evans, UFC Light Heavyweight Champion
Heavyweight winner of The Ultimate Fighter 2 and former UFC Light Heavyweight Champion, Rashad Evans pulls no punches when it comes to what helps him win.
"Tyent Water completely changed my training and my recovery."  Rashad Evans
Shareece Wright, NFL Cornerback
NFL cornerback Shareece Wright is a dedicated Tyent Water fan. Check out this short video of Shareece explaining exactly why that is!
Michael McKenry, MLB Catcher
We can't get enough of watching Michael "The Fort" McKenry, former catcher of such teams as the Colorado Rockies and Pittsburgh Pirates, explain why "all water is not the same!" Check it out!
"You gotta look into this alkaline water. It'll do dividends for your life. Not only your life, but your athletic career.  It was very easy to find who was at the top. That was Tyent."   Michael McKenry
Dustin Ackley, MLB Second Baseman and Outfielder
Former Seattle Mariners star and former outfielder for the New York Yankees, Dustin Ackley credits Tyent alkaline water for playing a part in his impressive sporting career.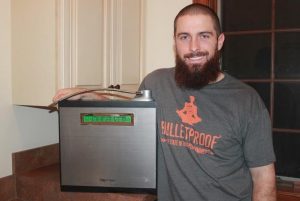 "Thanks to Tyent alkaline water, not only am I more hydrated, but I have noticeably more energy."  Dustin Ackley
Joe Beimel, MLB pitcher
Former Major League Baseball pitcher and ex-Seattle Mariner, Joe Beimel is a long-time Tyent fan, and has been enjoying the benefits of alkaline water both personally and professionally for years!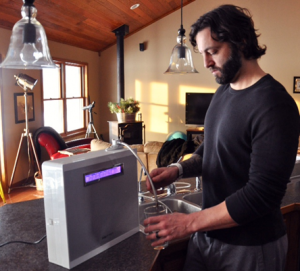 "Tyent Water not only keeps me superiorly hydrated, but it also helps me recover better and feel outstanding day in and day out!"  Joe Beimel
Tom House, "The Throwing Doctor"
Tom 'The Throwing Doctor' House has trained many professional athletes – including Tom Brady himself – and helped them to reach and stay at the very top. Guess what this 'Doctor' prescribes to his athletes? Yep – Tyent Water, every time!
"We have been singing the praises of alkaline water for 8-9 years now…The bottom of our athletic food pyramid is hydration…and we've known for a number of years that an alkaline body recovers and heals faster than an acidic body."  Tom House
Check out our Tax Refund Deal!
Why not find out for yourself just how amazing alkaline hydrogen water makes you feel?
We've got some of our most tempting offers ever happening right now in our Tax Refund Sale!