Aging water infrastructure – hardly ever out of the news these days – has a new spotlight trained on it. This time, the focus of the attention isn't that pipelines are overstretched, underfunded, and creaking under the pressure of growing populations: it's the opposite.
In this article – we'll dissect the following questions many people may have about the aging water infrastructure and what can be used to help fix this problem:
What Is Causing Aging Water?
What Is the Problem with Aging Water?
Is Old Water, Old News?
Can a Water Ionizer Help Improve My Water Quality?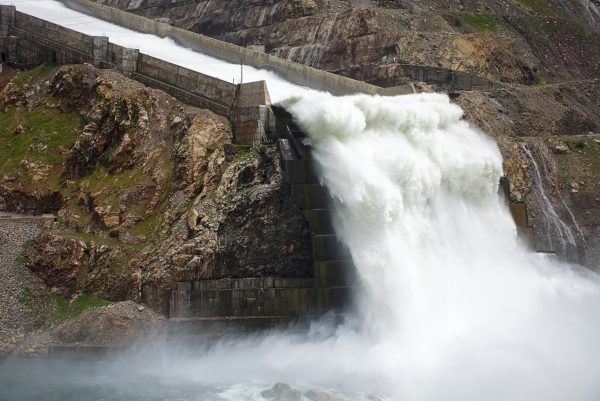 What Is Causing Aging Water?
Pockets of socio-economic decline have been contributing to towns and cities experiencing dwindling fortunes for years.
Shrinking populations – often found across the Rust Belt and the North East – is bad news for a properly functioning water supply.
We'd like to think of this cause of aging water as "The Big Shrink".
What Is the Problem with Aging Water?
The problem is that water treatment facilities are frequently designed for a larger population.
With diminished demand for supply, the water intended for homes and businesses just…sits there.
The issue? Drinking water languishing in pipes and distribution systems is vulnerable to contamination.
"Water age is a major factor contributing to water quality deterioration within the distribution system." / Office of Ground Water and Drinking Water Distribution System Issue Paper, 2002
Corrosion occurs, leading to elevated levels of metals in the water.
Another risk is that aging water waiting to be used during hot summer weather becomes susceptible to harboring Legionnaires' Disease bacteria and greater risks from disinfectant by-products.
"Higher water temperatures during summer seasons can increase DBPs (Disinfectant By-Products) as the chemical reactions proceed faster and go further at higher temperatures."
Rhona Recommends |
Get the Lead Out: How is Your State Doing?
Is Old Water, Old News?
This isn't even new news.
In 2002, the Environmental Protection Agency published a report warning of the "water quality problems that can be caused or worsened by increased detention time in the distribution system."
That report (with several ominous statistics tucked away within it) lays plain the water quality issues associated with water reserves stagnating in declining communities.
Rhona Recommends |
Water Quality Testing: Does Your State Need It?
Can A Water Ionizer Help Improve My Water Quality?
View this post on Instagram
We're all
officially more worried about water quality
than ever before.
So, what can we do to ensure the water we drink is safe?
We have the solution. Installing a water ionizer at home is the answer for more and more people seeking some peace of mind for the quality of their water!
A water ionizer is plumbed into your main supply. These machines filter, ionize and fill every glass with alkaline water that contains naturally occurring hydrogen, minerals, and antioxidants.
In the current climate of worries about water, knowing that your family is enjoying safe, hydrogen-enriched hydration is a wonderful thing.
Seeing your kids race to use the smartphone-style water ionizer keypad to grab yet another glass of delicious alkaline hydrogen water to fuel their energy levels?
Priceless!
Rhona Recommends | How a Water Ionizer Makes Great Tasting Water That's Safe to Drink!
$1600 of FREE Gifts!
Right now, we're offering jaw-dropping deals on our award-winning water ionizers AND an astonishing $1600 of free gifts with every machine you buy! (including our brand spanking new ACE-13 machine)
Call our friendly team today at because you just may be able to save up to 33% on our top ionizers.
Have you had a problem with an aging water infrastructure in your area? If so – comment below with some of the issues you've experienced.
Up Next: