We've talked about the risks of dehydration in kids before, but the issue has been given new legs by findings in a recent Harvard report published by The American Journal of Public Health.
Kids aren't drinking enough water these days – but we have a solution for that. Here's what we'll cover below: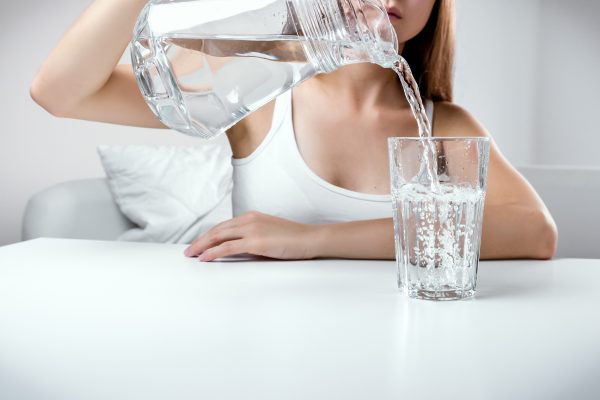 What Are Kids Drinking Instead of Water?
These findings are sending a wave of troubled recognition throughout the pediatric medical community and beyond:
In excess of 20 percent of children in America don't drink water at all!
It's a real problem because dehydration can affect the way kids learn, as well as affect their health.
One possibility is that kids who aren't drinking enough water are filling up on nutritionally empty and potentially harmful soda.
Rhona Recommends |
10 Creative Ways to Drink More Water
Is Soda Bad for Kids to Drink?
View this post on Instagram
Soda is bad news for children's immediate and long-term health.
"It's critical to identify which kids and young adults and teenagers are at risk since these sugary drinks are associated with many negative health outcomes like Type 2 diabetes, weight gain, cavities." – Asher Rosinger, Assistant Professor, Biobehavioral Health & Anthropology
The health concerns over soda just get bigger every year.
Rhona Recommends |
Drinking Soda Linked to Increased Risk of Stroke: Shocking New Findings
Why Aren't Kids Drinking Enough Water?
What isn't clear from the research, is whether the children who aren't drinking enough water, live in areas where their tap water is unsafe to drink.
If the water that comes out of the taps at home is known to be contaminated, then it's not hard to understand their reluctance to drink it.
How about the water at school? Arguably, the quality of school water and the presence of lead in school water systems is a ticking time-bomb.
It's hard, isn't it?
If one part of the problem is children getting caught between not drinking enough water and concerns over the quality of water at home and school, what's the solution?
Can a Water Ionizer Encourage My Kids to Drink Water?
The fact remains that we all need water.
Nothing else can replace water. We simply cannot thrive without water.
An increasingly popular solution for encouraging your children to drink more water is to install a water ionizer at home.
Plumbed into your municipal supply, a water ionizer filters and ionizes the water for an exceptionally delicious taste that children can't get enough of.
Not only that, there are all the incredible benefits of alkaline water that the whole family will love!
Rhona Recommends | Water Ionizers vs Soda? It's a No-Brainer! [Infographic]
Easy Financing Terms
We want to make sure that installing a water ionizer at home is a viable solution for most household budgets.
That's why we have easy, competitive monthly payment plans and are offering some of our most incredible water ionizer deals EVER during May.
Our expert customer care team is standing by to help answer any questions you have about water ionizers and alkaline hydrogen water: call today at !
Do you or someone you know have kids that aren't drinking enough water? Let us know by commenting below!
Up Next: