Pro-golfer Russell Surber's listing on the Official World Golf Ranking tells the story of his professional achievements over the years, including seasons with the Korn Ferry Tour, previously known as the Web.com Tour.
We're grateful that Russell took a break in his busy schedule to catch up with us and talk about why a Tyent Water Ionizer is a big part of his life…and his dog's!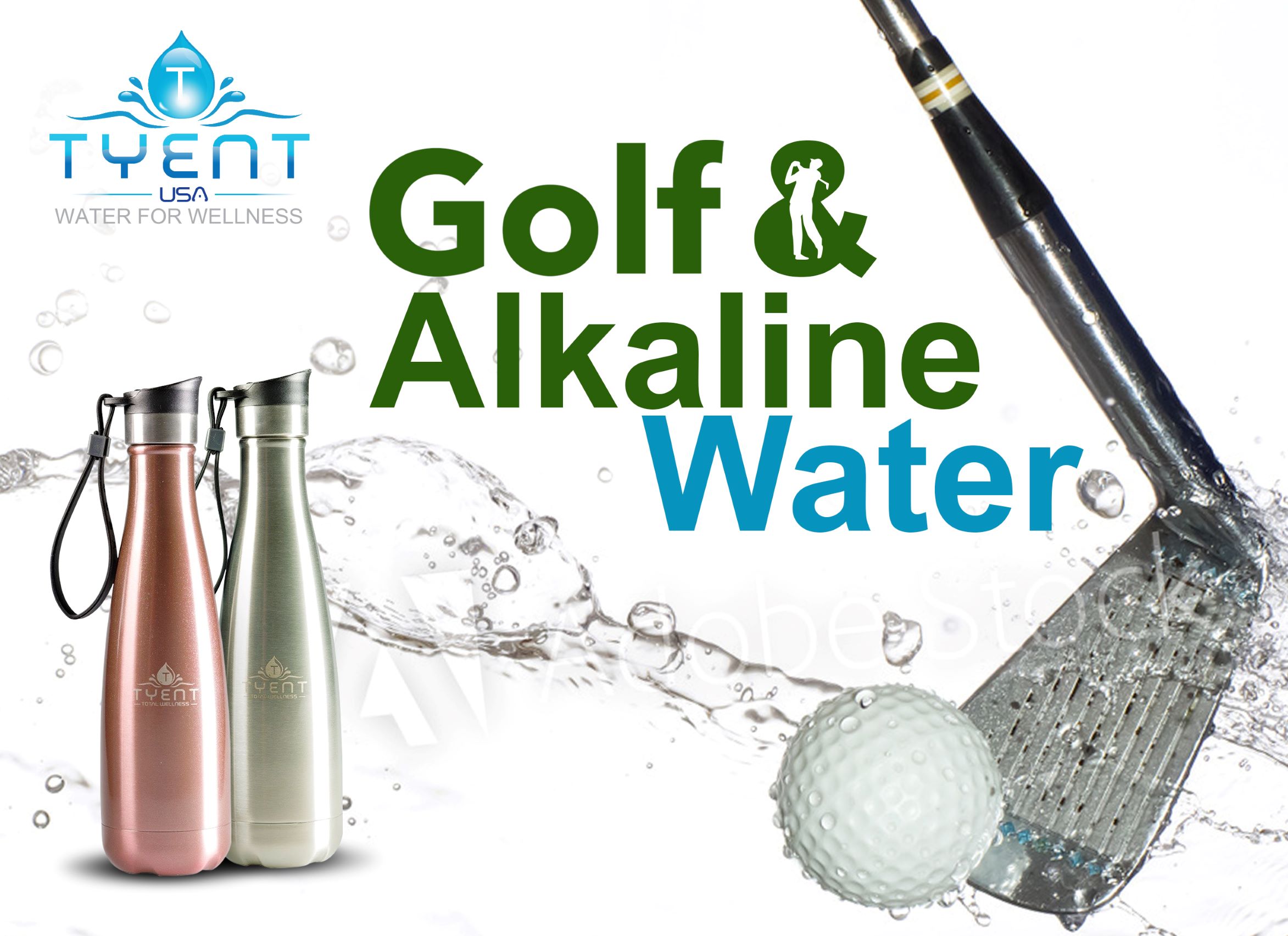 The Life of a Pro-Golfer
For anyone who doesn't play golf, and might assume that it requires little more than unusual talent augmented with practice, it's enlightening listening to Russell talk about his game, and life as a professional golfer.
"It helps me recover if I work out hard…It's nice to know everybody's drinking the best water they can. The benefits are huge."                                             

                                                                        Russell Surber
Being a pro-sportsman means constant travel. This takes its own toll on top of regular training, coupled with the need to be in top physical form: golf uses virtually every muscle group when played at this level.
Eat Well and Drink Tyent Alkaline Water
Russell is aware of the direct connection between eating a balanced, healthy diet in order to maintain fitness and wellbeing, and drinking water that helps to keep him energized, hydrated and hitting those holes in one!
To help meet his wellness goals, Russell drinks Tyent alkaline water. Installed in the family home in Orlando, Florida, is the Tyent UCE-11 water ionizer. Russell, his wife, son and even the family dog love freshly ionized alkaline water!
"I purchased my Tyent water ionizer about a year ago and absolutely love it. I feel less sore after hard workouts and have more energy to practice hard and work on my game. I would highly recommend a Tyent water ionizer to anybody looking to improve their health and overall wellness."

                                                                         Russell Surber
'Ace' a Water Ionizer of Your Very Own!
Want to find out for yourself what a difference alkaline water can make to your life? Call up our friendly team to ask about our range of state-of-the-art water ionizers and the amazing deals we have on offer right now!