Dr. Gus Spatharakis of Dr Gus Advanced Health and Wellness Centers, is a trusted holistic Chiropractor, physician and passionate advocate of ionized alkaline water. He has hundreds of clients past and present who frequently attest to his clinical expertise and medical acumen.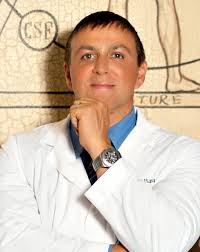 Wow – Watch What Happens Inside Your Body!
If you haven't met Dr. Gus on these pages before, we can't wait to introduce you! And to do that, we've got a treat: an amazing video that you'll watch again and again! You get to actually see the incredible physical changes that take place inside your body after drinking a glass of ionized hydrogen water. No kidding, this video never loses its power – you'll be showing it to your friends for sure!
Water Ionizer Gamechanger
Watching it can also be a real gamechanger for people currently in the process of weighing up the desire to purchase a home water ionizer. But what's the history behind it?
In short, Dr. Gus has a longstanding interest in the potency and therapeutic possibilities of ionized hydrogen water. He wanted to run a relatively simple experiment: to analyze a patient's blood immediately before, and immediately after, drinking alkaline water from a water ionizer. The aim? To test the theory that alkaline ionized water can be considered a therapeutic tool for good health.
The results are captured in that astonishing video!
"To our amazement, the results from the ionized water are within minutes of consumption."                              Dr. Gus Spatharakis
Limited Time Financing Offer!
Want to try it for yourself? Now is a great time to buy. As well as our most powerful water ionizer to date and fantastic March Madness Deals, we're also reaching out to our customers during the COVID-19 pandemic. We're offering Special Limited Offer Financing to make owning a water ionizer within easy reach of most household budgets.
Drinking Tyent Water straight from a water ionizer can help to boost your immune system. We want all of our customers to be able to take advantage of the opportunity to give your immunity a helping hand.

We're Here to Help – Call Today!
Our team is right here to answer your questions about alkaline hydrogen water: call us up at and let's talk!