An acronym for Intelligence Quotient, IQ is the most widely-used method of measuring intelligence, quantified as a number.
But what is intelligence? According to Professors Resing and Drenth, the co-authors of "What is Intelligence?" (2007):
"The whole of cognitive or intellectual abilities required to obtain knowledge, and to use that knowledge in a good way to solve problems that have a well-described goal and structure."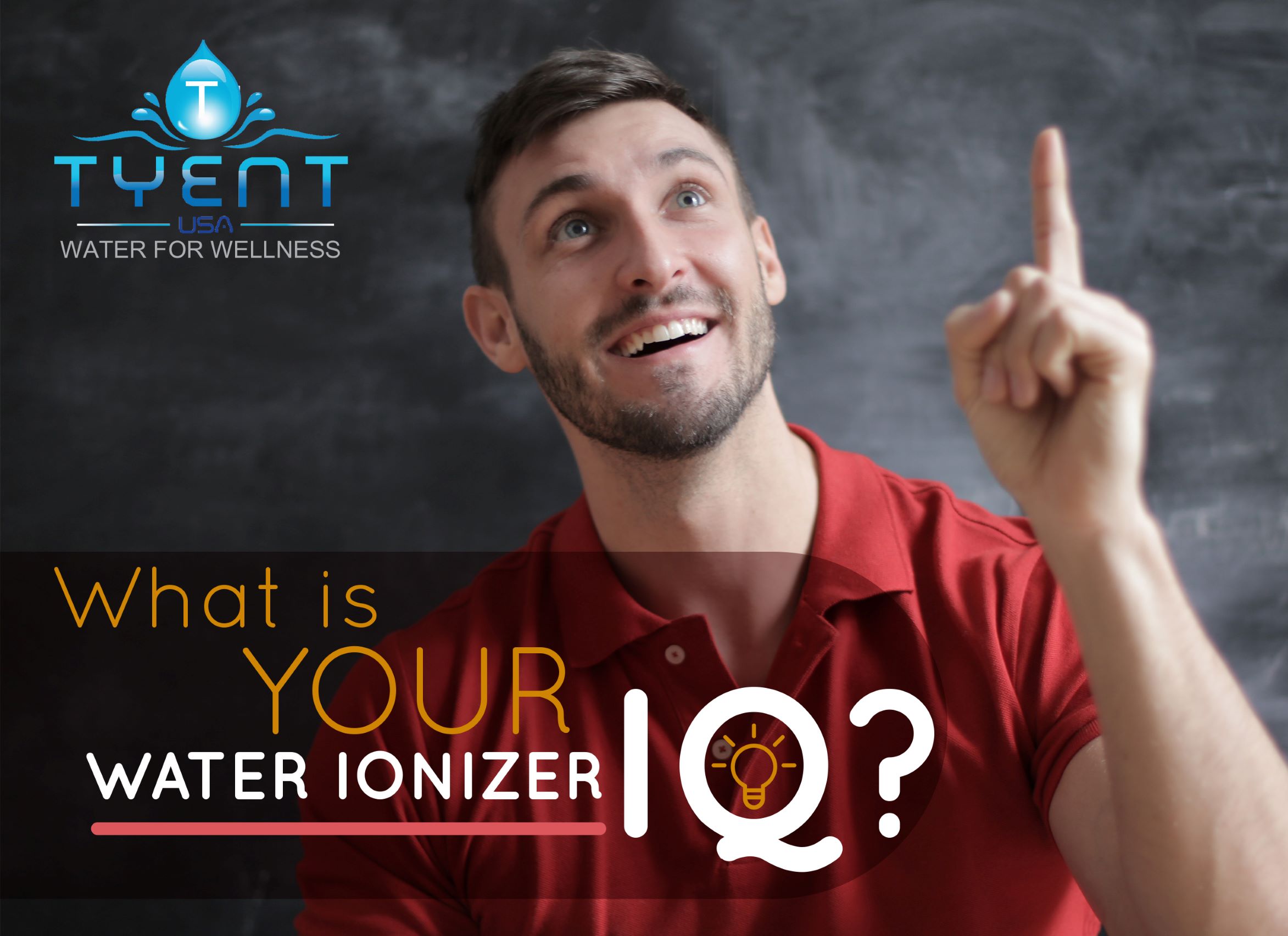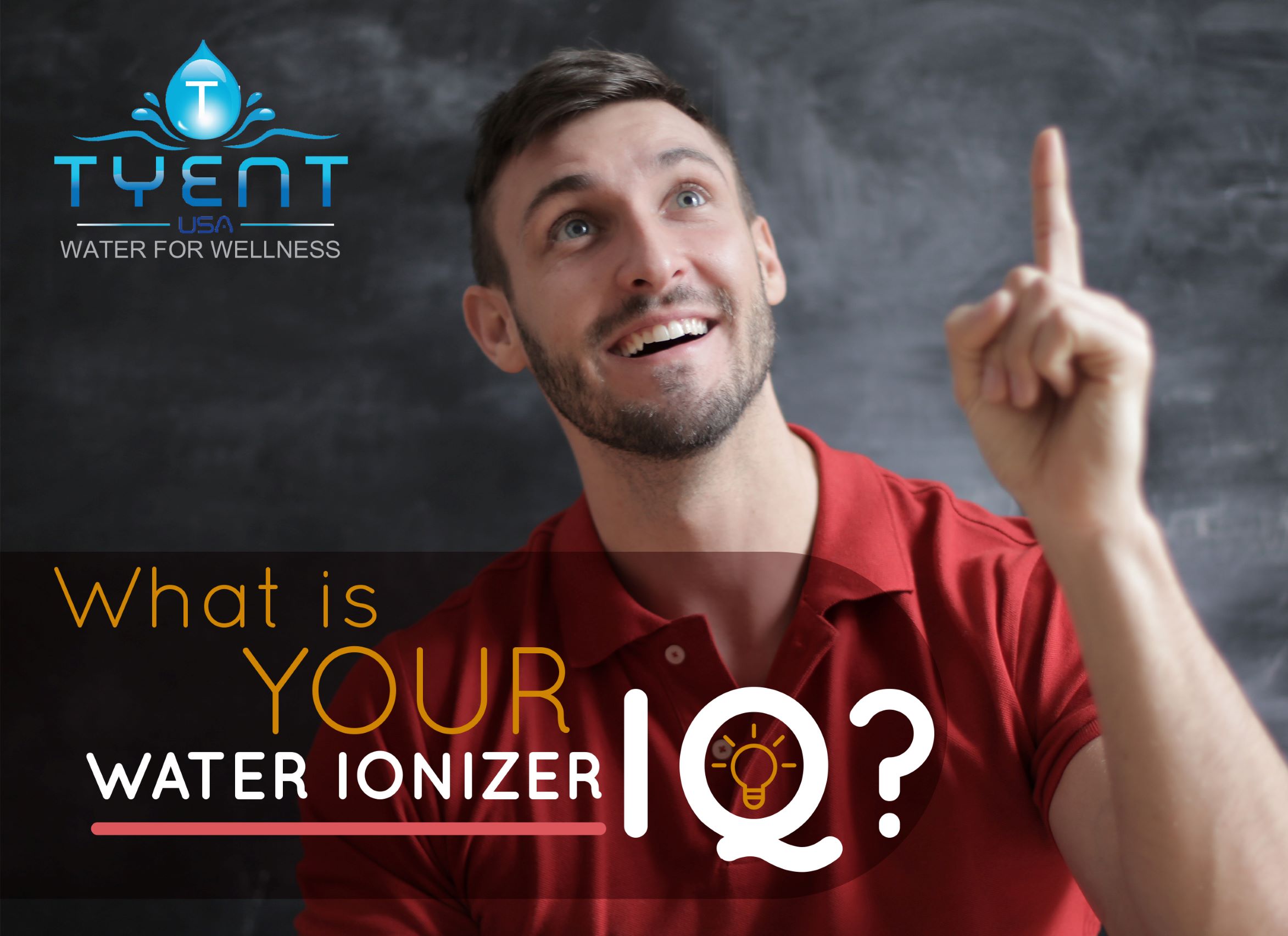 Perhaps you know what your IQ is, or you've never felt the need to find out. 95% of us have an IQ between 70 and 130, with an average IQ sitting at 100. But here's a thing: how high is your Water Ionizer IQ?
Chances are that you've never given this much thought, so wherever you are on our entirely non-scientific WIIQ (Water Ionizer Intelligence Quotient) chart, here's a crash-course in improving your WIIQ – fast!
Dial Up Your Water Ionizer IQ!
So you might know that water ionizers produce hydrogen water, but what is it and why should you drink it?
First off, drinking alkaline water infused with hydrogen is a fast way to boost your energy, support good health and can even help you to think more clearly.
Um…sorry, what? Alkaline water? Is that the same as hydrogen water?
A water ionizer ionizes your source water to produce two streams of water: alkaline water and acidic water. The ionizer machine filters the water you drink – the alkaline water – and the ionization process infuses it with thousands and thousands of tiny bubbles of pure, therapeutic molecular hydrogen.

ACE (-13) Your Level Water Ionizer IQ!
But here is where you can increase your Water Ionizer IQ and impress your friends and family.
A top of the range water ionizer, such as the ACE-13, produces more molecular hydrogen than the majority of comparable machines. It's fabulous to look at, outperforms every competitor, has Smartphone-style touch controls, and comes with a lifetime guarantee.
How About The Hybrid?
Let's say you're someone who always wants to be the first to discover the most cutting-edge technology on the market… The Hybrid has got your name all over it.
With sleek good looks, groundbreaking engineering and next-generation features, The Hybrid is an industry first: an alkaline water ionizer and hydrogen water generator in one. This incomparable machine made waves when it was launched and is untouchable in terms of what it delivers.
Progress Never Stands Still
At Tyent, we never stop exploring water ionizer technology and we take our position at the forefront of the water ionizer industry seriously. We've been producing the best water ionizers in the world for years now, but even our Water Ionizer IQ keeps on growing all the time! How else would we build the most advanced water ionizer machines on the market and keep on leading the field, ahead of our competitors?
And congratulations! By reading this blog, you've just improved your Water Ionizer IQ!