Hot weather can be tough on your skin. So can cold weather. Actually central heating, the sun, air conditioning and even stress are pretty challenging for your complexion as well. In other words, wherever you are, and whatever time of year it is, your skin needs some TLC.
So how can a water ionizer help to achieve your healthy skin goals? It does so in several ways!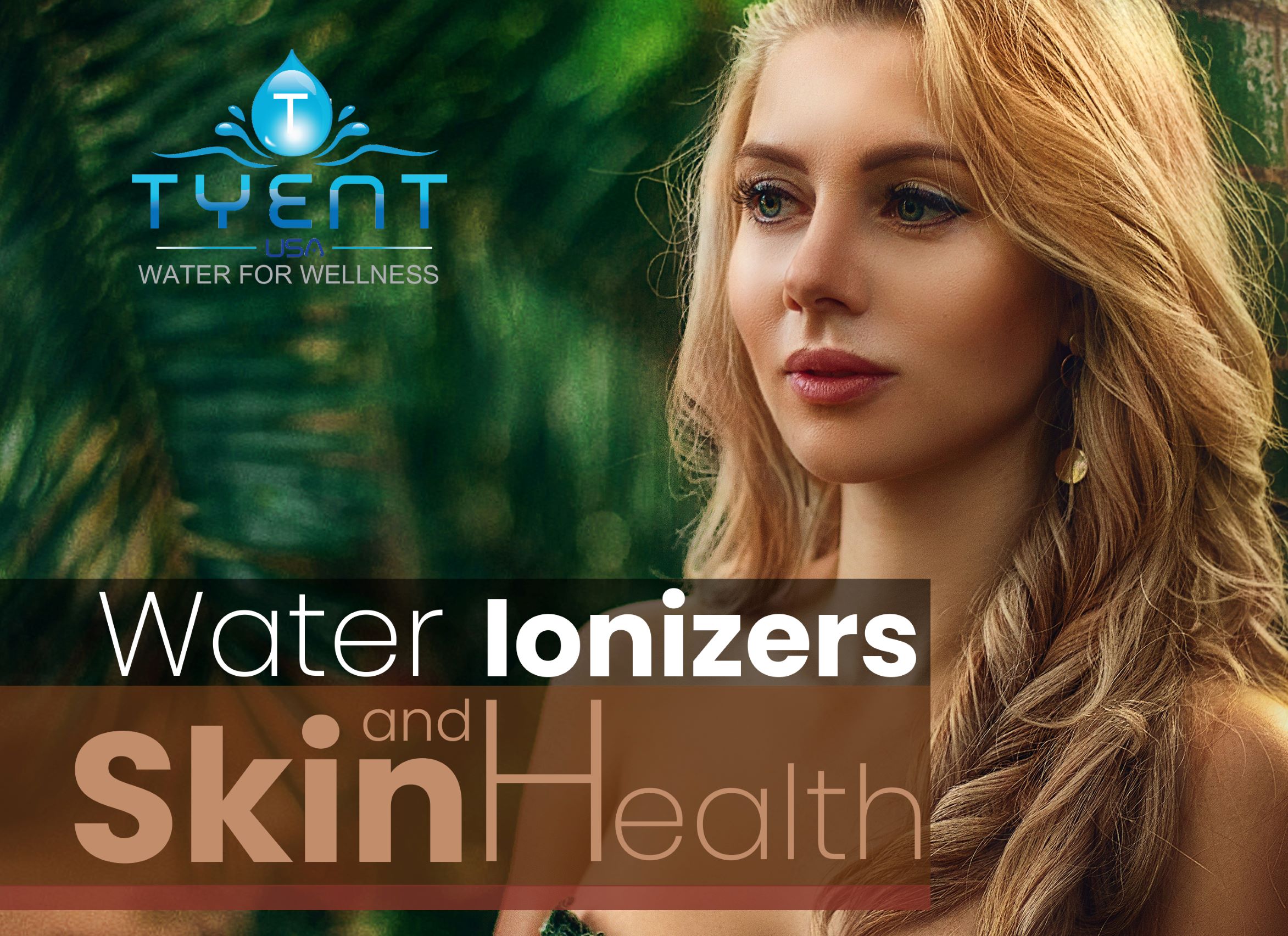 Hydration Hydration Hydration
Every cell in your body needs water. When you don't drink enough water, your skin – the largest organ in your body – soon gives the game away. A dry, dull appearance, fine lines and a feeling of tightness are all indicators that you need to drink a glass or three of ionized alkaline water, pronto!
But why not any old water? What difference does ionized water make?
First of all, its structure is different to that of regular tap or bottled water. Ionized water is chock-full of thousands of molecular hydrogen bubbles. Hydrogen is tiny enough to enter the inner structure of your cells and hydrate them from within. The result? Plumped up, dewy-looking skin, without the need for expensive lotions.
Balanced pH = Skin Happiness
Your skin has a pH of 5.5 – the same pH level as acidic level 1 water from your water ionizer! Decant some into a spritzer bottle and spray your skin periodically during the day to help to balance, cool and refresh your face. And it's not just about looking good – when your skin is perfectly balanced, it's less likely to become irritated.
Make sure that your skin's acid mantle is intact – by washing gently, rinsing or wiping with Tyent Beauty Water – and see the difference within a few days.
Shower Power
But what about the rest of your body?
When you decide to buy a water ionizer for you and your family, why not fit a Tyent Shower Filter as well? These fabulous filters cleverly remove the harsh chemicals that can dull your hair, exacerbate some skin conditions such as eczema and make your skin feel dry and flaky.
Get Wise About Water Ionizers!
Want to learn more about our range of water ionizers? Call now at to speak with our friendly team and discover the water ionizer that will make you love the skin you're in!