If you suffer from mild acne, eczema or a similar skin condition, then being gentle with your skin and using a soft approach can be very effective.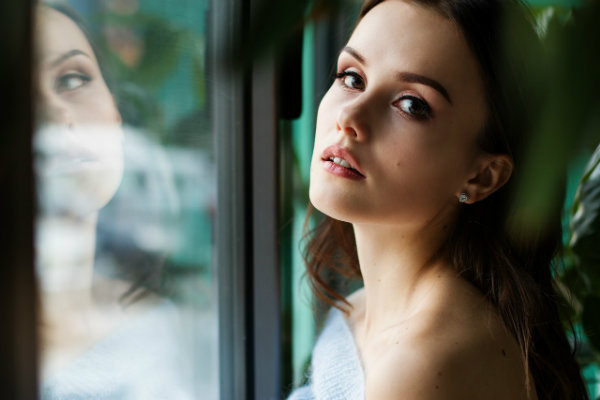 Skin Problems? You're Not Alone.
With around 60 million Americans suffering from acne, and 32 million people in the US experiencing symptoms of eczema – if you do have outbreaks yourself, then you're not alone!
Always follow the advice of your doctor or healthcare provider about any treatment and products you may need for your own symptoms, but it's worth thinking about how we wash our skin and more specifically, the water we shower and bathe in.
Your Amazing Skin! – Explained
Your skin is amazingly complex. Known as the largest organ of your body, your skin needs to maintain a pH of 4-6, with the optimal pH at 5.5.
The slightly acidic 'mantle' of your skin is formed by a layer of sweat combining with your skin's sebum and is essential to protecting your skin against unwanted microorganisms.
Respecting the natural pH of your skin is vital to your skin remaining healthy. Stripping away the acidic mantle of your skin leaves your skin vulnerable to infection from bacteria.
 Acidic Water from Your Water Ionizer
Acidic level 1 water has a pH of 5.5 – which is the same pH as your skin!
Washing with acidic level 1 water from your Tyent water ionizer machine is the perfect way to maintain that pH balance. You can even put some of this acidic level 1 water into a spray bottle to help cool yourself down and give yourself a skin-balancing boost during the warm summer days.
When biting insects are out in full force over the summer months, the antiseptic properties of turbo acidic water can also help to soothe mild skin irritations! How neat is that?
The Best Deals on Water Ionizers
Have you checked out the amazing deals that we currently have on our range of award-winning water ionizers? This FREE Water Ionizer Cheat Sheet will help you save thousands of dollars and help you decide which water ionizer deal is right for you!
To help you balance the family budget, we also offer very attractive payment plans to those who qualify – such as $0 down, low-interest rates, and payment terms of up to 36-months.
Even our customer care team is recognized as being the best – so why not give one of our customer care specialists a call today at ?
They will explain HOW EASY it is to install your very own alkaline water machine at home so that you can start enjoying the health benefits of alkaline water!