Got a trip planned but worried that travel = weight gain? It doesn't have to! Read our tips for avoiding travel-related weight gain, without missing out on your favorite dishes, drinks and snacks!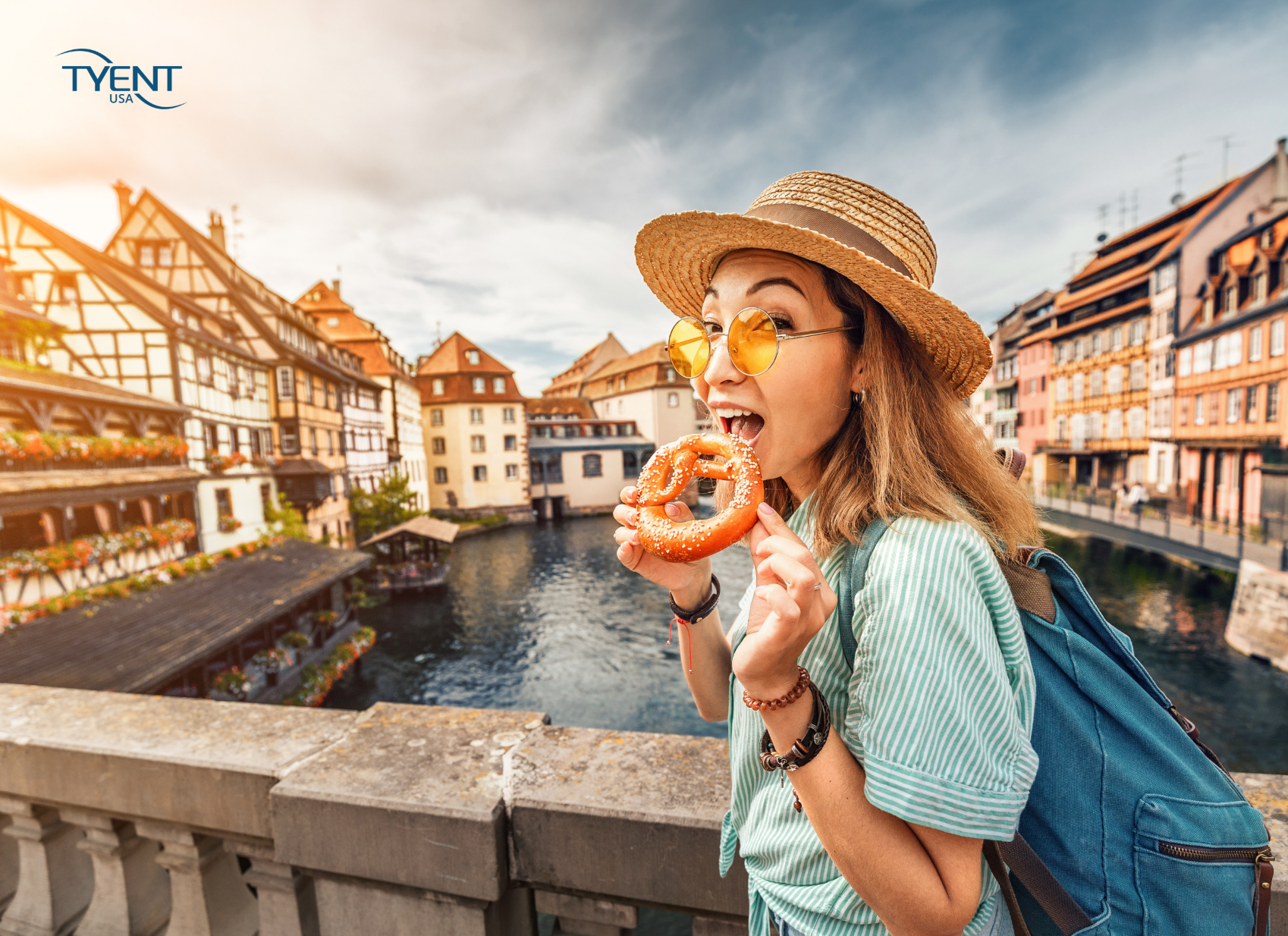 1. If you're heading to warmer climes, take advantage of the sun-ripened, juicy and delicious fruits that you often find in sun-soaked locations. Add plenty of refreshing fruit and salad to each of your meals for vitamins, fiber, minerals and flavor!
2. Don't skip your favorite foods, but if you know that you're going to be doing little more than lying by the pool or reading a book on a sun lounger, don't pile your plate too high. In fact, portion control – rather than missing out on delicious foods – is a great way to prevent piling on the pounds and not gain weight.
3. Keep on moving! Vacation travel is a brilliant time to try out new sports – water skiing, surfing, beach volleyball, or swimming in the ocean, lake or pool. When exercise is this much fun, there's no better way to burn calories! Need an energy boost? Pop H2 Energize Hydrogen Tablets into your luggage for a fast, natural energy fix while away from home (and your Tyent Water Ionizer!)
4. If you find that you drink more alcohol than usual when traveling, choose wisely. Light, fruity cocktails are a far less calorific option than creamy, rich concoctions, and a white wine and soda spritzer over ice, in a long glass, is less potent and more refreshing than a glass of Chardonnay. Try to have a few booze-free evenings if you're traveling on vacation – a hangover will stop you from getting the most out of those precious days!
5. Drink plenty of water, from when you wake up, to when you go to bed. Sip from your water bottle regularly: water will provide essential hydration and take the edge of your appetite.
6. Eat plenty of lean protein to help you not gain weight. Seafood, fish, chicken, tofu, low-fat dairy, beans and pulses will help you to feel full, while being light on the calories.
7. Don't feel as though you have to eat everything in front of you. Sure, traveling is often a great way to experience new foods and dishes, but don't put too much culinary pressure on yourself to try everything on offer.
8. While hanging around in airports, or driving long distances, don't rely on convenience or junk foods– they're rarely the healthy option. Plan ahead and make sure that you have some easy, fuss-free foods with you so that you're not tempted to eat high-fat, sugar-packed, low-nutrient snacks.
9. If you do overindulge, don't give yourself a hard time. Just eat a little lighter the following day and try to add in extra physical activity to avoid gaining weight.
10. Take time over your food. Savor each mouthful and try to really appreciate the flavor. This is a simple act, but it helps you to slow down, eat a little less and get the most out of every meal.
Your Tips! How YOU Avoid Weight Gain When Traveling!
We'd love to hear your top travel tips that help you to avoid weight gain when traveling! Please share your best ideas for healthy, happy travel!