Christmas and New Year's Eve can be a time of excess, with rich foods, candy and alcohol all being consumed in larger quantities than usual for many of us.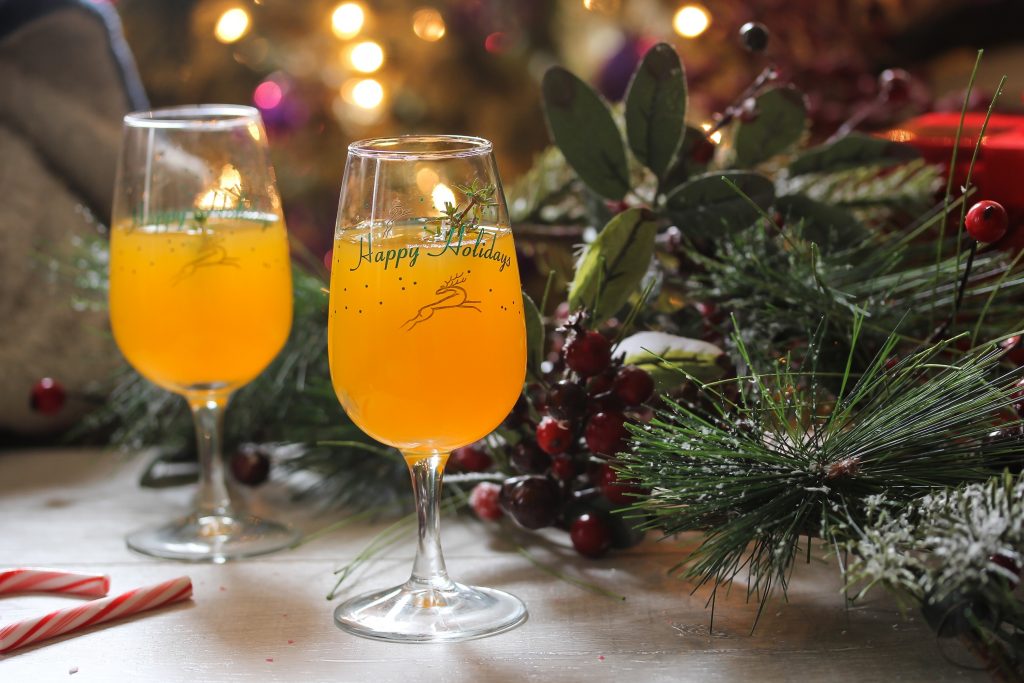 Rock a Mocktail!
So how about taking a healthier approach to at least one of these usual suspects?  Instead of pouring another glass of wine, try one of our three delicious mocktails for a festive feel without the guilt!  
Skip the Champagne and toast the season with a flute of sparkling grape juice with a little extra pizzazz!
1 part orange juice
1 part Tyent water
2 parts sparkling grape juice
Sprig of mint
Pour the orange juice and Tyent water into a flute or wine glass and top up with sparkling grape juice before garnishing with a spring of mint.  
A fabulous take on the classic favorite, this is a lovely, festive drink to sip on Christmas morning!  This recipe makes a pitcher, so it's great for parties as well!
3 cups frozen peach puree
1 cup Tyent Water
1 cup of cooled mango tea
2 cups sparkling peach soda (substitute for orange or mango if you prefer)
A few sprigs of mint
Simply pour all of the ingredients (except for the mint) in a large glass pitcher and stir very gently to combine before floating a few sprigs of mint on top.  
This sophisticated mocktail makes the perfect aperitif!
4 tsp fine sugar
100 ml lime juice
20 ice cubes, crushed
Generous handful of mint leaves
2 cups of Tyent water
2 limes, cut into wedges
2 cups soda water
Place the sugar into a large pitcher and add the Tyent water.  Stir gently until the sugar is mostly dissolved.  Add the lime juice and stir again.  
Chop the mint leaves roughly and bash gently with the blunt end of the chopping knife to release the oils, before adding to the pitcher, along with the ice.
Top up with soda water and garnish with lime wedges before serving.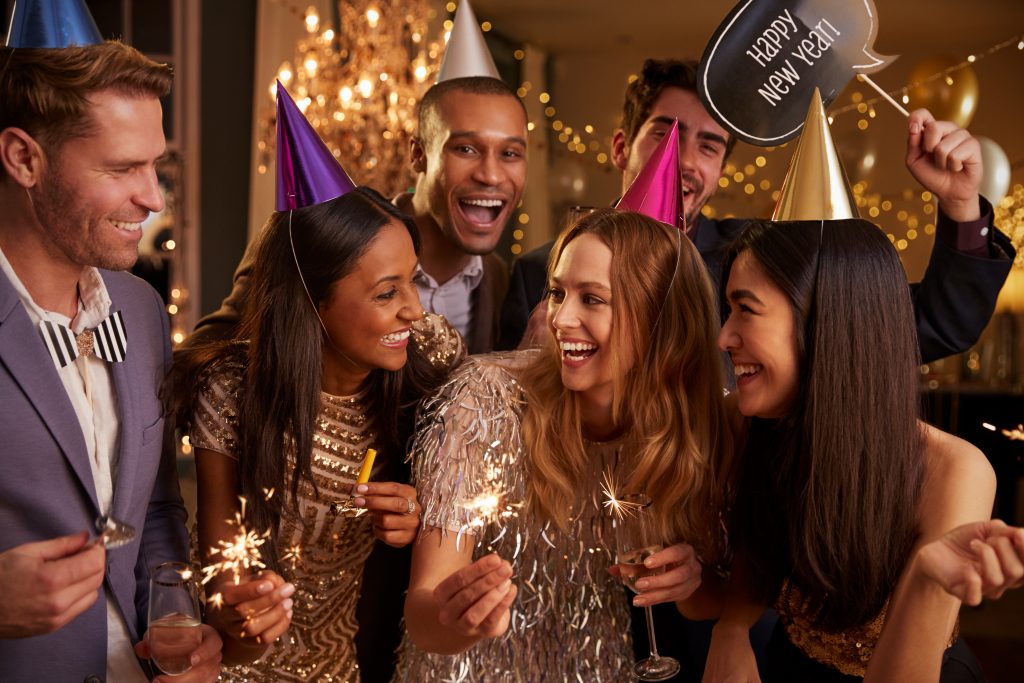 Your Favorite Mocktail!
We're always on the lookout for new mocktail recipes to try!  Do you have a favorite to share? Let us know and we'll add it to our New Year's Eve party drinks menu!