Christmas and New Year's Eve can be a time of excess, with rich foods, candy and alcohol all being consumed in larger quantities than usual for many of us.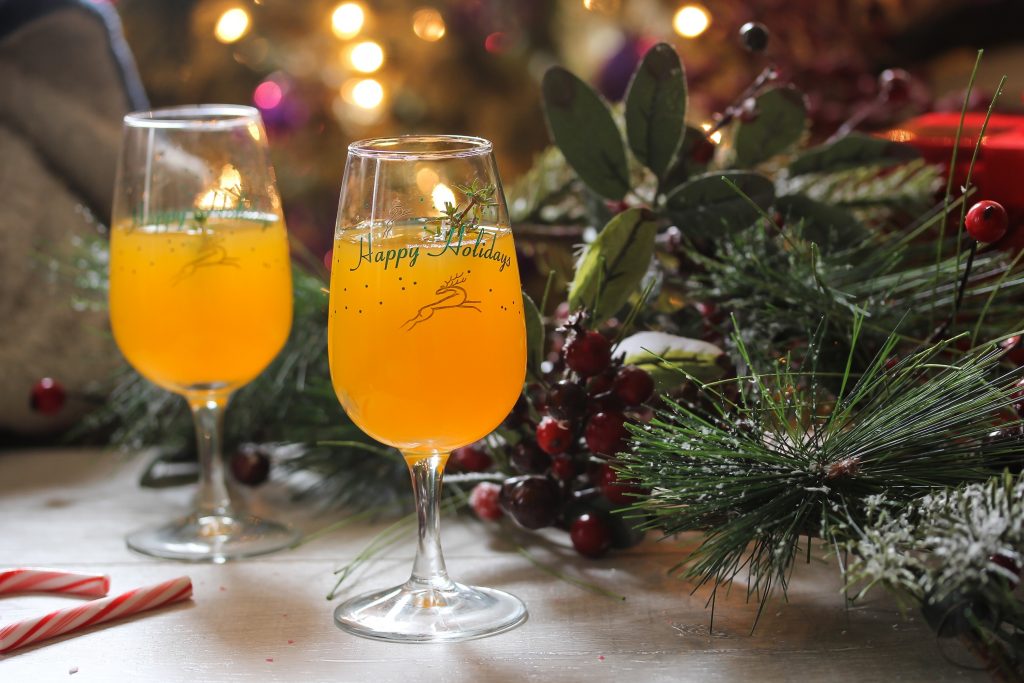 Rock a Mocktail!
So how about taking a healthier approach to at least one of these usual suspects?  Instead of pouring another glass of wine, try one of our three delicious mocktails for a festive feel without the guilt!  
Skip the Champagne and toast the season with a flute of sparkling grape juice with a little extra pizzazz!
1 part orange juice
1 part Tyent water
2 parts sparkling grape juice
Sprig of mint
Pour the orange juice and Tyent …