Deck your halls and jingle your bells, Christmas is here!
As we all know, for better or for worse, a huge part of the whole build-up to Christmas is… shopping. On that subject, how did Black Friday work out for you? If you didn't manage to grab the water ionizer of your dreams, then we've got your back!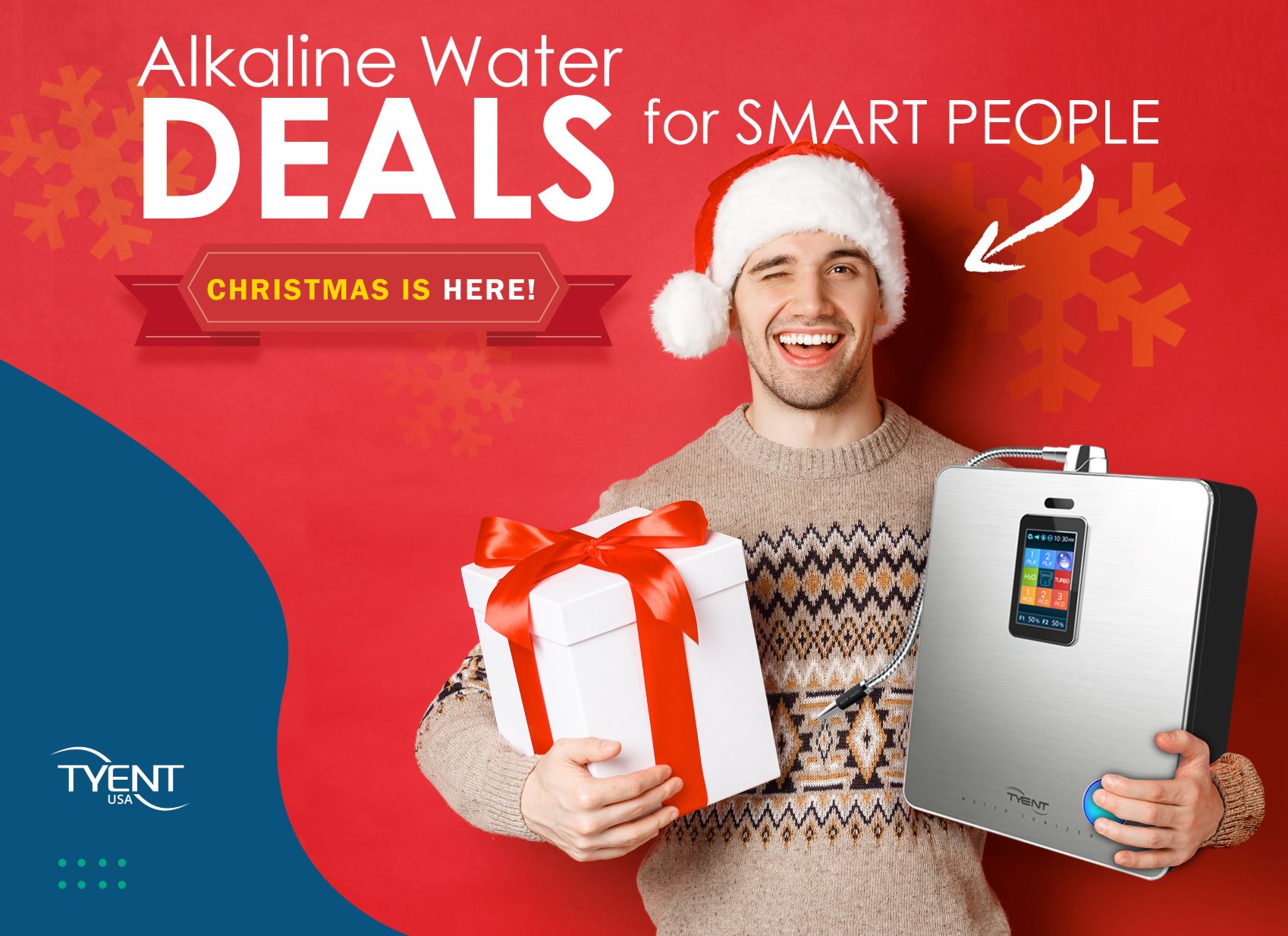 The Smart People's Guide to the BEST Alkaline Water Deals!
We don't want anyone to miss out on drinking ionized alkaline water AND getting the very best alkaline water deals at the same time! So, go pat yourself on the back for finding the Smart People's Guide to the hottest water ionizer deals right now!
Imagine starting out 2022 drinking the best-tasting alkaline water there is. Then imagine the peace of mind knowing that you and your family are drinking clean, safe, freshly ionized alkaline water that is packed with so many additional benefits, including:
Increased energy levels
A better nights' sleep
The best hydration of your life
Faster recovery from exertion
Radiant, glowing skin
Boosted immune system
Powerful antioxidants in every glass
Essential minerals for a healthy mind and body
The incredible potency of molecular hydrogen
Many smart people have already made the switch to alkaline water, so go one better and get even smarter with one of the best alkaline water deals of 2021! Don't miss these genuinely astounding water ionizer offers with savings of up to $2500!
The ACE-13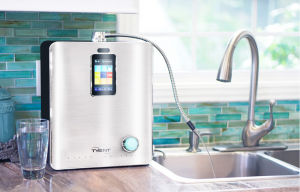 The slimline Tyent ACE-13 gives you the power of 13 Solid/Mesh Hybrid Titanium Plates for amazing performance and dozens of attention-grabbing features, including:
Up to -1150 ORP
Up to 1.8+ ppm Molecular Hydrogen
Jog dial
Motion-activated flow sensor
3 alkaline and 3 acidic pre-set functions
Eco Mode
LCD smartphone-style touchscreen
360-degree spin spout
The UCE-13 PLUS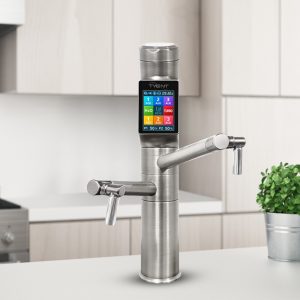 Another firm customer favorite – the UCE-13 – is stunning to look at and packs an alkaline water punch along with the cutting-edge features you expect from a Tyent water ionizer machine, including:
Stainless steel dispenser 
7-12.5 pH Range
Up to -1150 ORP
Multiple luxury showroom finishes
Up to 1.8+ ppm Molecular Hydrogen
Custom automatic self-cleaning
Industry's first auto-fill quantity selector
XTREME Molecular Hydrogen Boost
Turbo Boost
P.s… why not check out the Tyent CEO, our very own Joe Boccuti, unboxing the all-new UCE-13 PLUS water ionizer? It's a great watch!
The H2 Hybrid Ionizer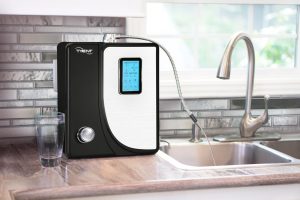 Stop everything… the Alkaline H2 Hybrid Ionizer has landed! Nothing else in the water ionizer industry can compare with this machine – the H2 Hybrid is the FIRST Alkaline Hydrogen Hybrid machine on the market.
The next-generation technology addition to the Tyent range of water ionizers has been a BIG hit with smart people seeking out the very best performance and the best alkaline water deals this year. Combining sleek, desirable looks with amazing performance, we know you'll LOVE it. The H2 Hybrid brings together everything you could possibly want in one stylish package, including:
5-11.0 pH Range
Never seen before Twin Cell Technology
The FIRST combined Alkaline Water Ionizer and Hydrogen Water Generator EVER!
Up to -1150 ORP
Up to 1.8+ ppm Molecular Hydrogen
Xtreme Molecular Hydrogen Boost and Turbo Boost
The Edge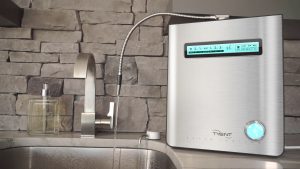 Need something a little more compact? Then the new-for-2021 The Edge is for you! There is no better-looking water ionizer on the market and The Edge will fit like a dream in even the smallest kitchen! We know this alkaline water deal won't hang around, so act fast to snap up these features:
Incredible Filtration Power
Powerful, platinum-dipped titanium plates for the best-tasting alkaline water
Jog Dial Control
Smart One-Touch Technology
360-Degree Water Outlet Dispenser
Auto-Fill Selector
Easy Filter Replacement
3 Levels of Alkaline and Acidic Water
Genuine Alkaline Water Deals and $1900 of FREE Gifts!
The smart people out there know that, unlike our competitors, Tyent only offers you genuine alkaline water deals. That means we ADD value to our deals and take nothing away – except the price!
Our customers mean everything to us! Along with these incredible alkaline water deals, we go further to keep our customers happy! Who doesn't love a free gift? In fact, who doesn't love FREE gifts, to the value of $1900? Buy a Tyent Water Ionizer and all of these will be yours, for FREE:
Tyent Lifetime Warranty. NO Fine Print – No Stipulations!
Hybrid Plate Upgrade
Ultra-Filter Upgrade
Tyent Shower Lux Filter. Dual filtration removes chlorine, dirt & odor
TM-X Beauty Soap containing premium, all-natural ingredients. Moisturizes cleanses and protects your skin.
Tyent H2 Energize Hydrogen Tablets. A powerful antioxidant that increases your energy, with no crash!
Tyent Ultimate Lifestyle Kit
There are no better alkaline water deals than ours!
Alkaline Water Deals to Suit Your Budget
Even better, we don't believe that drinking the best alkaline water possible should only be for the few. That's why we worked with our financing partners to create a finance package that puts owning one of the most advanced water ionizers in the world within the reach of most people. Whatever your budget, there's a water ionizer for you at a low monthly cost.
Remember: our alkaline water deals are genuine, and so are our machines. We never cut corners and our engineers and designers are some of the most accomplished in the water ionizer industry. Cheaply built machines are usually a bad deal and in some cases can be downright dangerous. With Tyent, you know you're buying a machine you can trust.
The Best Alkaline Water Deals of 2021!
Join the smart people and grab one of the best alkaline water deals of the year with a Tyent Water Ionizer machine. You can always feel reassured by our customer care policies both before and after purchase with our unique, customer-first Core Values.
Speak With Our Friendly Team!
Any questions? The Tyent team is right here, ready to answer your queries about our alkaline water deals. Find the perfect water ionizer for you and your family and make 2022 your healthiest year yet!