The Tyent Hybrid water ionizer is one of the most exciting launches in industry history. It's the result of some of the most finely honed, superlative ionizer engineering in the world.
Below – we'll answer:
Can Any Other Water Ionizer Compare to The Hybrid?
What is Twin Cell Technology?
What Does Hydrogen Water Do?
Will The Hybrid Look Good in My Kitchen?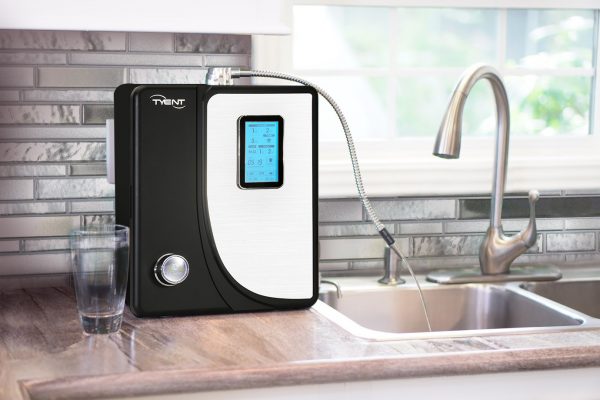 Can Any Other Water Ionizer Compare to The Hybrid?
When we say that no other water ionizer can compare to The Hybrid, we're not kidding.
After all – it's the FIRST EVER alkaline hydrogen hybrid ionizer.
The tech credentials are unmatched by anything else on the market and we can't wait for you to try it!
But what's different? What does The Hybrid deliver that nothing else can?
Featuring never-seen-before Twin Cell Technology – such as a dedicated hydrogen cell in addition to a powerful electrolysis chamber – this Black Label Edition machine is poised to make big waves and impress like no other!
Rhona Recommends | 7 Fast Facts About Hydrogen Water!

What is Twin Cell Technology?
But – what does Twin Cell Technology mean for anyone drinking alkaline hydrogen water fresh from The Hybrid water ionizer?
Basically, that ionized alkaline water made from The Hybrid is packed with higher levels of molecular hydrogen than any other ionizer available.
This means every single glass of water you drink is zinging with so much therapeutic, bio-available hydrogen that water ionizers from other companies just cannot compete.

What Does Hydrogen Water Do?
Let's recap on a few of the reasons why hydrogen water is so good for you:
Rhona Recommends | 4 Reasons Hydrogen Water is the Best for Hydration


Will The Hybrid Look Good in My Kitchen?
The Hybrid water ionizer machine doesn't only help you to feel and look fantastic – it also makes your kitchen look super-stylish too!
With sleek, sophisticated black casing, The Hybrid boasts some impressive features:
Intuitive Touchscreen and multi-color backlight
Genuine Stainless-Steel accents
Multiple language voice guidance
Powerful dual filtration (.01 micron)
Choose from 3 alkaline levels, 2 acidic levels, and 1 hydrogen water level – plus turbo modes
The unrivaled Supercharged Xtreme Molecular Hydrogen Boost – ONLY available exclusively from Tyent.
Rhona Recommends | How Will a Water Ionizer Look in Your Kitchen?
Save BIG on The Hybrid in our Water Ionizer Sale!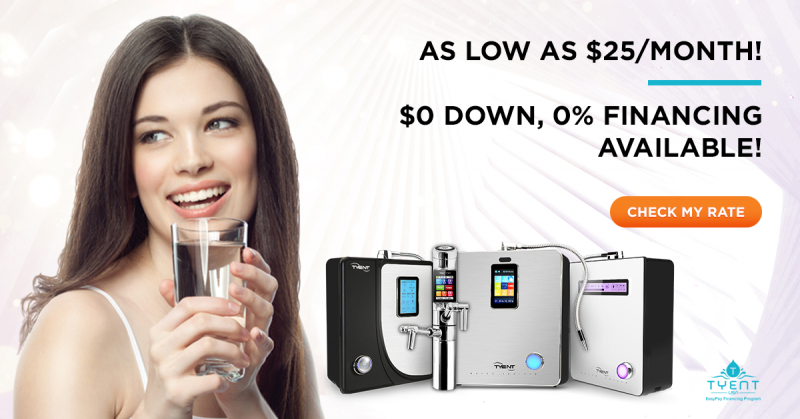 Right now, we've crashed our post-Christmas prices so you can buy The Hybrid at a bargain steal in our year-end Friends and Family Sale!
Don't miss your chance to buy the healthiest, most advanced machine in the world for the best possible price! We'll even send you 7 FREE GIFTS when you order!
Call us at to place your order for The Hybrid or for any of our other top water ionizers!
Up Next: