It's not so long ago that even the medical community tended to think of the gut – your Gastrointestinal (GI) Tract – as being a relatively uncomplicated tube through which food passed.
In fact, the gut is mind-blowingly complex and its importance to our general health and well-being is hard to overestimate – so below we'll cover:
What is the GI Tract?
Why is Gut Health Important?
How to Eat Your Way to a Healthy Gut
Does Hydrogen Water Help with Gut Health?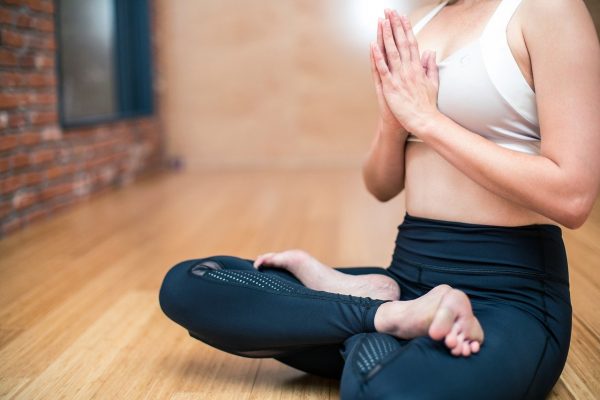 What is the GI Tract?
The GI tract is where food is broken down in the gut so that the nutrients your food contains become bioavailable and ready to be absorbed by the body.

Why is Gut Health Important?
Gut health impacts numerous conditions and biological systems, among them:
Mental health
Endocrine disorders
Here's a pretty awesome fact: between 300-500 different species of bacteria are present in the average digestive system, many of which are essential for our good health.

How to Eat Your Way to a Healthy Gut
To help a healthy gut stay that way, we need to be mindful of what we eat and drink.
Some foods are fantastic for optimizing the environment that the "good" bacteria need to thrive:
Fruits and vegetables – tinned, frozen, fermented or fresh
Gluten-free grains
Sprouted seeds and beans such as mung or alfalfa green
Woody and leafy herbs – especially oregano
Spices – particularly fennel, turmeric, and cayenne pepper
Cultured dairy products
Does Hydrogen Water Help with Gut Health?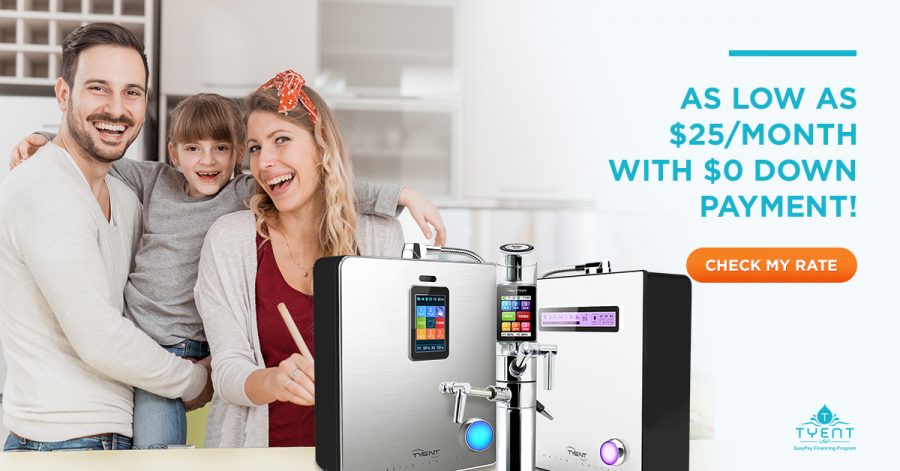 Clinical evidence indicates that ionized hydrogen water can have a positive effect on gut microbiota and antioxidant activity.
"Our results showed that both hydrogen-rich water and lactulose administrations protected against the imbalance of intestinal microbiota." – Zheng W, Ji X, Zhang Q, Yao W.
So, why does your GI tract LOVE molecular hydrogen water from a water ionizer?
Mainly because hydrogen water helps to nurture a high antioxidant, alkaline environment that is just right for encouraging healthy microbes to thrive!
Once you start to drink hydrogen water – you will see and feel the difference for yourself.
Not only that, ionized alkaline water is hands-down the tastiest way to hydrate your body!

Rhona Recommends | How Water Ionizers Can Help Your Gut Instincts!
A Cyber Week Sale for the AGES!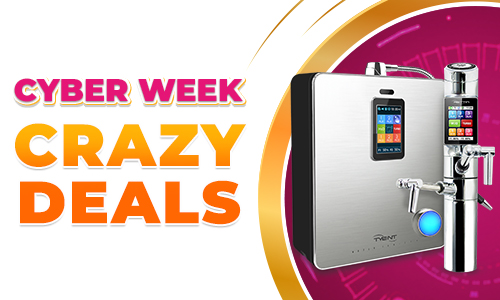 Our amazing Cyber Week Sale is now on!
Save BIG AND we'll throw 7 FREE gifts with your order! How's that for an unbeatable deal?
So – follow your "gut" instincts and treat yourself and your family to one of our newest and most advanced water ionizers yet – the Alkaline H2 Hybrid, now with SUPERCHARGED Xtreme Molecular Hydrogen Boost!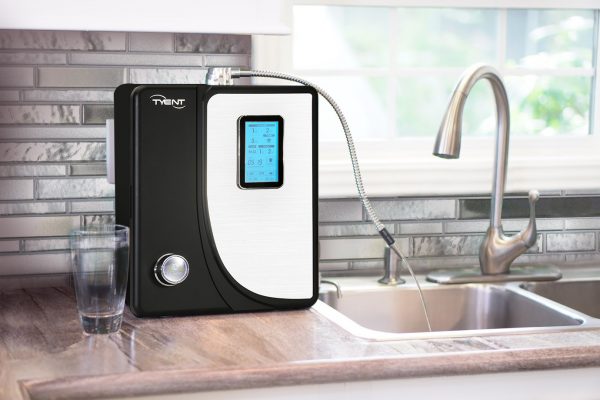 Up Next: