Sharpen your elbows/credit card, it's that time of year again!
The Black Friday Sales are when we treat our loved ones to the gifts we think they'll love most. However, when faced with the wall-to-wall slogans and banners advertising the hottest 2022 Black Friday Sales, it's hard to see the true bargains for the not-so-hot deals.
That's why we've rounded up a short and snappy list of the HOTTEST 2022 Black Friday Sales, to help you zero your festive shopping list in record time.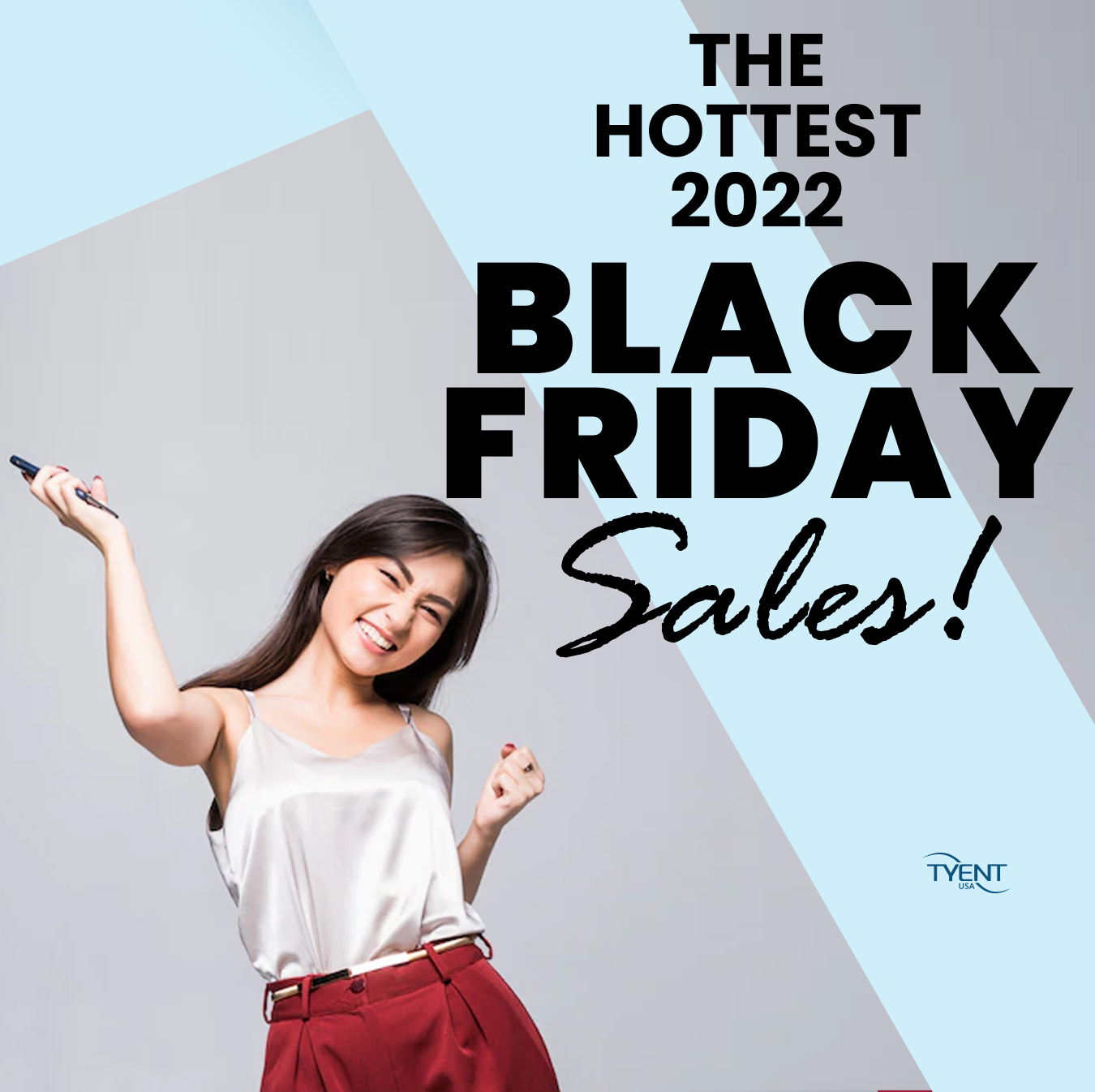 The Best of the 2022 Black Friday Sales
It's 2022, and for a whole bunch of reasons, the sales this year are HOTTER than ever. It's a frenzy out there. If you want the best stuff, dive in with our guide to the hottest of the 2022 Black Friday Sales!
Walmart has stacked its shelves, virtual and otherwise, with some fantastic offers. This Topvision Soundbar is half-price, and a brilliant addition to your home theater audio system.
There are Amazon deals by the thousand, as you'd expect, but keep an eye out for HOT deals like these Tribit Flybuds 3 earbuds, in three colorways, and flying out of the warehouse due to that 54 percent reduction. Don't hang around!
It's not just tech buys that should be at the top of your Black Friday shopping list: big-name beauty companies are pulling out the stops to tempt you into purchasing something pretty. Serious faves including Benefit and Urban Decay are working to catch your eye with huge savings that are all kinds of beautiful.
It's no surprise that Target is aiming for crowd-pleasing deals with a whole spectrum of fantastic offers to grab your attention, including these Beats Studio3 over-ear headphones that are a total steal right now.
What's Big For 2023?
Health and well-being are the big themes of 2022 and are set to get even bigger heading into 2023. Nothing supports virtually every aspect of good health as efficiently and convincingly as hydrogen-rich alkaline water.
Tyent Water Ionizers – Still the Hottest Sales Ticket in Town!
Of all the hottest Black Friday sales in 2022, there's still nothing to beat Tyent – our Better Than Black Friday deals are the stuff of legend, so don't miss out in 2022! We've slashed $1000's off the price tags of some of our most advanced flagship water ionizer machines. Our competitors cannot match our Black Friday HOT deals – no one beats Tyent on quality and price.
Don't Forget About You
You know what? This year, there is a sense of something in the air. Call it a post-COVID desire to embrace life again or just splash out on something to make you feel good, but it's definitely there. A frisson of something a bit like, 'You know what? This year, it's for me too."
In other words, don't forget to bag yourself a Black Friday treat as well. Whether it's a luxury soap for pampering your skin like never before, or a sleek water bottle that turns a daily essential into a style statement.
Black Friday Bargains? Go!
2022 might be the hottest Black Friday sales yet – go get your bargains and come back to tell us about your haul!