Dr. Lori Shemek is back again to share her tips for a healthy and simple Thanksgiving.  Dr. Lori is the best-selling author of books such as The Ketogenic Key, Fire Up Your Fat Burn and Beginner's Guide to Intermittent Fasting.  Dr. Lori is a certified nutritional consultant and weight loss expert who spreads awareness of the negative effects of inflammation.  
Can you eat healthily on Thanksgiving?  Absolutely yes! For most families, Thanksgiving means large family get-togethers accompanied by an enormous number of delicious foods over the course of this holiday. For many of us, Thanksgiving is one of those holidays where we often tend to sweep self-restraint to the side and indulge in all the culinary glory that the Thanksgiving dinner table has to offer.
Here are simple, easy, and healthy thanksgiving recipes to gobble up for this memorable Thanksgiving Day!
A Happy Healthy Thanksgiving to you and yours!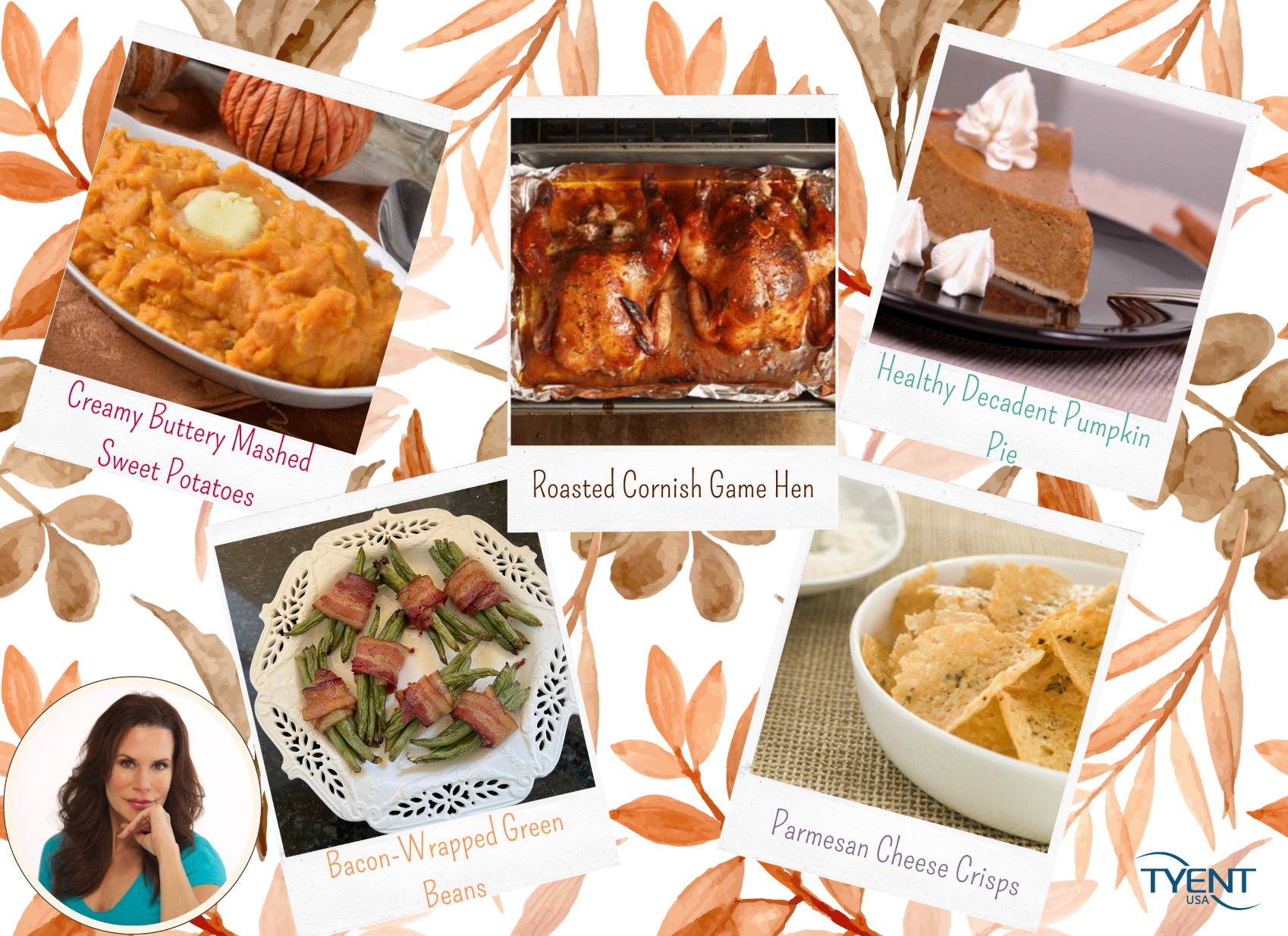 Bacon-Wrapped Asparagus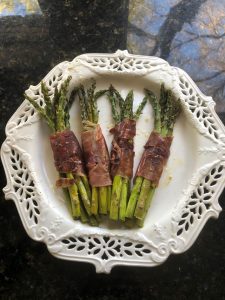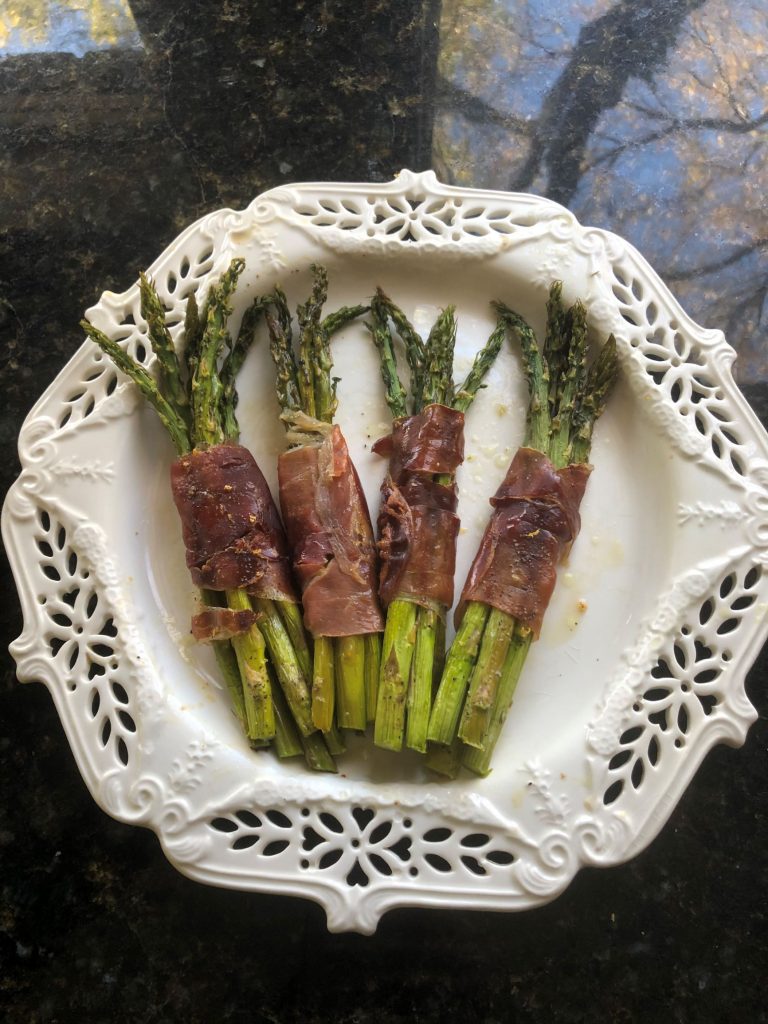 Asparagus and bacon together is a match made in heaven. If you only have access to large asparagus, it is just fine. Otherwise use about 3-5 asparagus stalks and make bundles.
Ingredients
1 pound fresh asparagus, thick end trimmed off
1 pound bacon
Instructions
Pre-heat oven to 375° F.
Place bacon slices on a cutting board. Cut the bacon strips in half.
Wrap a piece of bacon halved around one large single asparagus or 1-3 pieces of asparagus creating a bundle. Place in a large baking dish.
Bake uncovered for 20 minutes or until the bacon gets a little crispy
Creamy Buttery Mashed Sweet Potatoes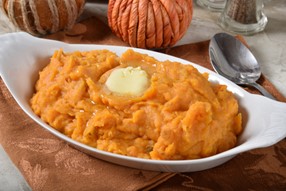 Ingredients
6 medium sweet potatoes, peeled and cubed
3/4 cup warm whole milk, or as needed
1/2 cup softened butter, cut into chunks
Instructions
Bring a large pot of salted water to a boil. Add sweet potatoes, reduce the heat to medium-low, and simmer until tender, 20 to 30 minutes. Drain and transfer to a bowl.
Mash potatoes with a potato masher. Slowly mix in 1/2 cup warm milk at a time until desired consistency is reached. Stir in butter until well blended and butter is melted.
Parmesan Cheese Crisps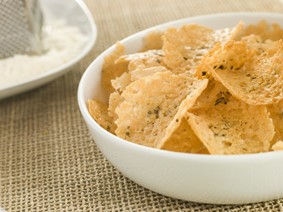 Ingredients
1 cup fresh-grated Parmesan cheese
Black pepper (optional)
Instructions
Preheat oven to 375 degrees
Drop a tablespoon of grated Parmesan cheese creating a mound on a parchment paper-lined baking sheet, press down slightly.
Bake at 375 degrees for about 8-10 minutes until golden, then let them cool before lifting them off the baking sheet.
Sprinkle with pepper and serve
Roasted Cornish Game Hen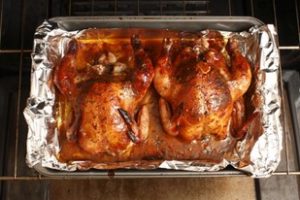 Ingredients
2 Cornish hens about 1.5 lbs. each
3 tablespoons olive oil
Salt and pepper to taste
1/4 teaspoon garlic powder
1/4 teaspoon finely chopped rosemary
1/4 teaspoon finely chopped thyme leaves
Instructions
Preheat oven to 425 degrees.  Combine olive oil and herbs in a small bowl. Mix well.
Salt and pepper hens to taste
Brush hens with olive oil mixture
Place hens in a large casserole dish or on a rimmed baking sheet
Bake 55-65 minutes or just until hens reach 165°F with a thermometer
Remove from the oven and loosely tent with foil for 10 minutes before slicing.
Healthy Decadent Pumpkin Pie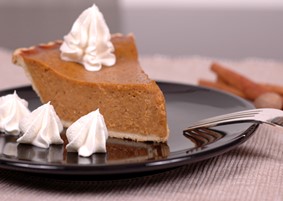 Ingredients
1 can pumpkin puree (not pie filling)
2/3 cup maple syrup
1 tablespoon vanilla extract
2 whole eggs + 1 egg yolk, whisked
1/2 cup plain unsweetened almond milk
1 tablespoon pumpkin pie spice
1 teaspoon cinnamon
1/8 teaspoon salt
1 9-inch unbaked pie crust
Instructions
Heat oven to 350 degrees.
Add the pumpkin puree, maple syrup, vanilla extract, eggs, almond milk, pumpkin pie spice, ground cinnamon, and salt to a mixing bowl. Whisk everything together until well combined.
Place the pie crust into a pie pan and place the pie pan onto a sheet pan. Pour the pumpkin pie filling into the crust.
Bake the pie at 350 degrees for 50-60 minutes until the pie is set.
Remove the pie from the oven and let it cool on a wire rack. Let the pie cool and serve at room temperature with a dollop of whipped cream and a sprinkle of cinnamon if desired.  Enjoy!
Wishing a happy, healthy Thanksgiving to you and yours!
Recommended Reading | Dr. Lori's Vault