Deck your halls and jingle your bells, Christmas is here!
As we all know, for better or for worse, a huge part of the whole build-up to Christmas is… shopping. On that subject, how did Black Friday work out for you? If you didn't manage to grab the water ionizer of your dreams, then we've got your back!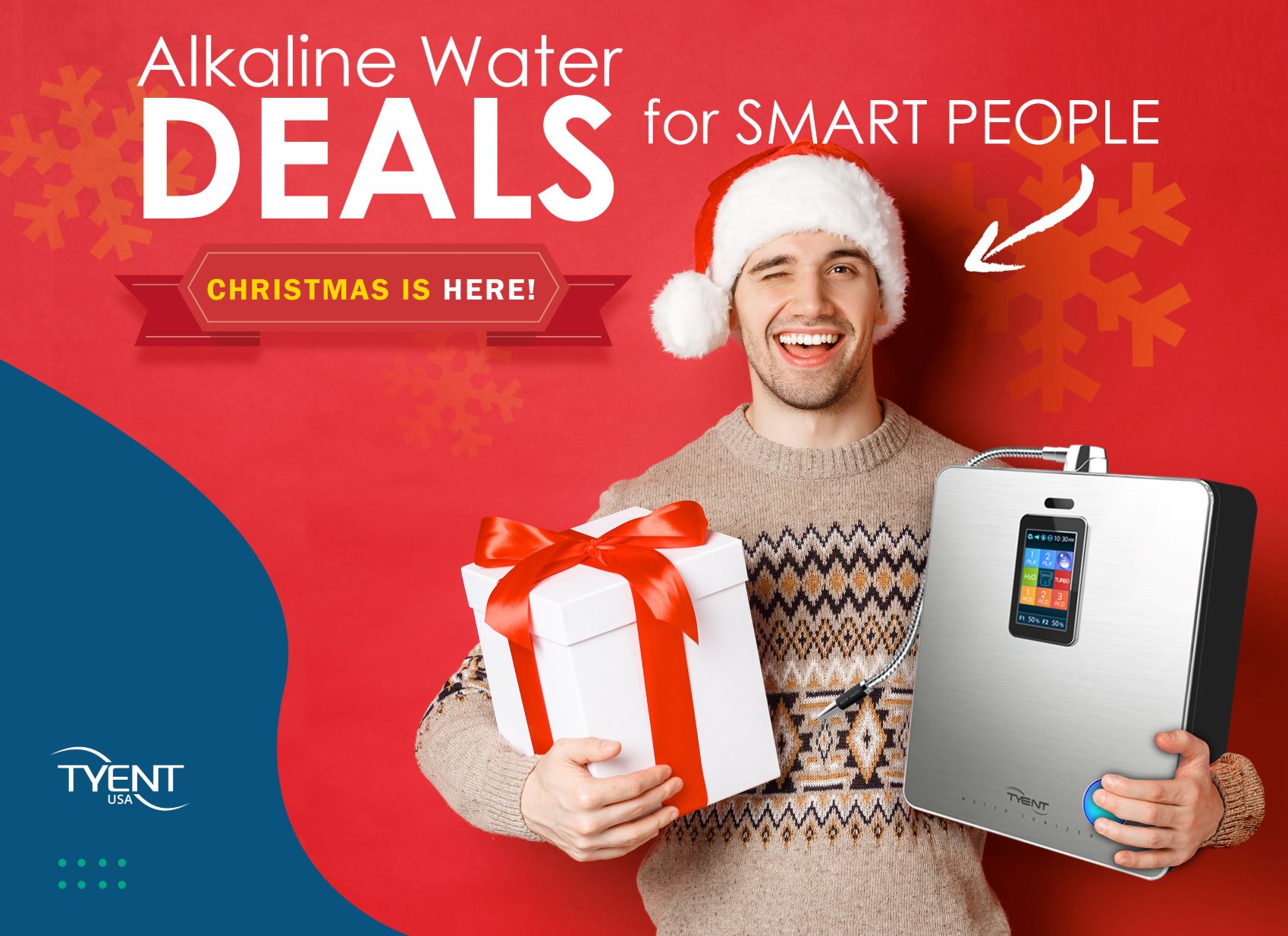 The Smart People's Guide to the BEST Alkaline Water Deals!
We don't want anyone to miss out on drinking ionized alkaline water AND getting the very best alkaline water deals at the same time! So, go pat yourself on the back for finding the Smart People's Guide to the hottest water ionizer deals right now!
Imagine starting out 2022 drinking …