The Olympics might have been postponed until 2021, but we can still celebrate our favorite Olympians and get inspired by their achievements and healthy lifestyles!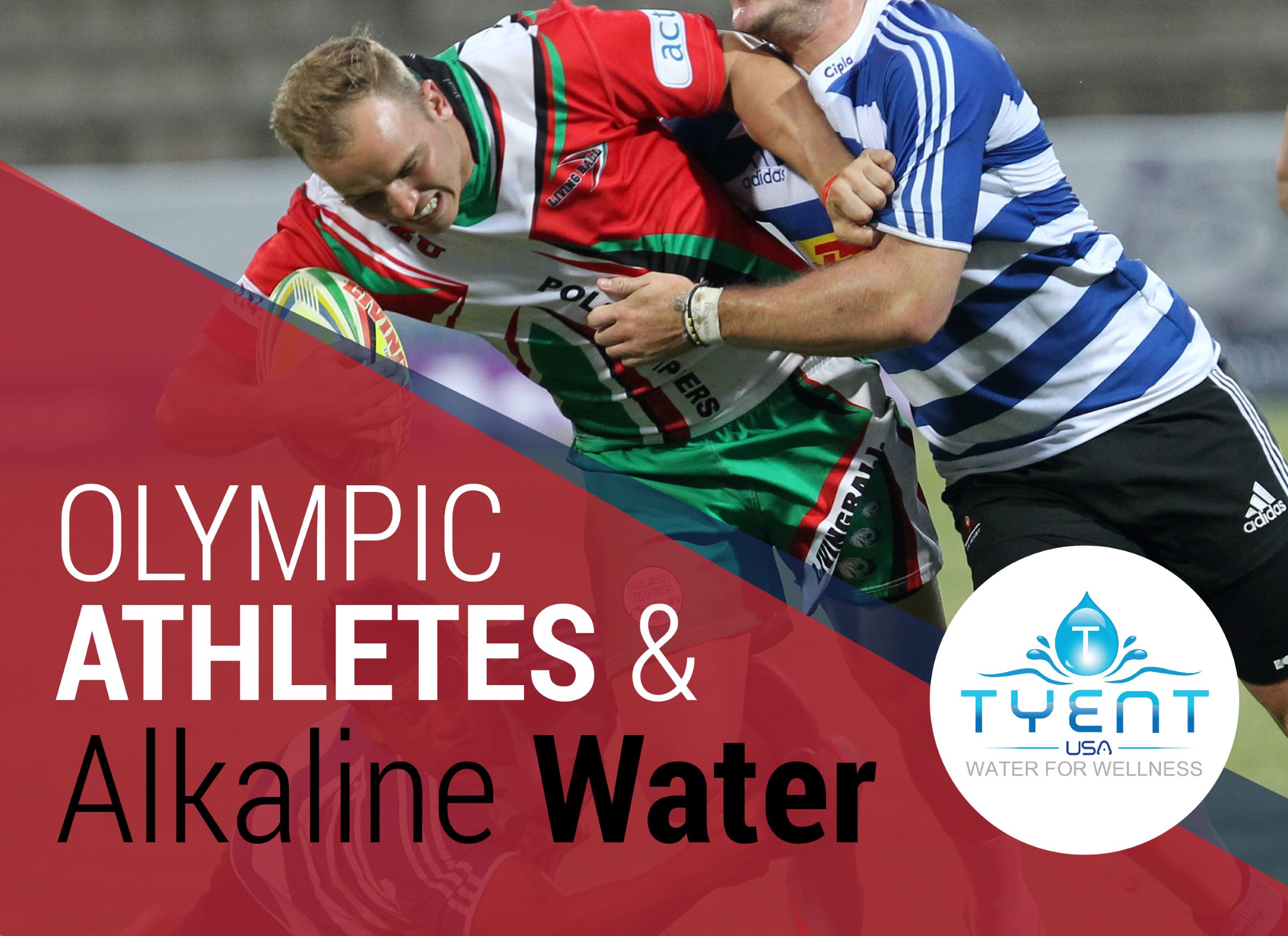 We talk regularly about how ionized alkaline water gives you energy, for the everyday things – your job or studying, keeping up with the kids, and staying fit. What really brings home the fact that alkaline water delivers serious quantities of energy-boosting molecular hydrogen, is the devotion to it of some of our top athletes and Olympians.
How exactly does alkaline water spur Olympians onto international victory in the water, and on the track and field?
The Science Behind the Power of Alkaline Water
Ionization – the process that happens inside a water ionizer – charges your source water with pure, natural molecular hydrogen, the smallest and lightest molecule in the known universe.
Because it's so small, molecular hydrogen has the exceptional ability to cross the blood/brain barrier and enter the mitochondria of our cells. When you drink ionized alkaline water from a water ionizer, the hydrogen content reacts with oxygen molecules already present in your cells, generating surges of energy, millions of times over.
It's easy to see why Olympic stars are fans!
Dual Gold Medal Olympian Clara Hughes
One of our favorite Olympic legends is Clara Hughes, and guess what? Tyent alkaline water tops her list of training essentials.
6 times Olympic medalist Clara is the only Olympian in history to win multiple sports medals for both the summer and Winter Games. The secret weapon that fuels Clara's training and that consistently sensational performance? Tyent ionized alkaline water!
"After a week of trying Tyent ionized water out on myself, I could not believe the difference I felt after the extreme efforts of training and effort."  
                                                                                                            Clara Hughes
A Water Ionizer at Home
Drinking alkaline water that is enriched with molecular hydrogen is the easiest and most delicious way to stay hydrated and give yourself more energy to live your life to the max.
Want to learn more? We have a team of award-winning, friendly experts waiting to talk water ionizers with you! Call them today at and find out about the astonishing water ionizer deals we have on right now!