Hot Yoga has evolved from being the new kid on the block (traditional yoga can be dated back thousands of years) to an A-List favorite at local classes in most major towns and cities.
Read on to learn more about Hot Yoga and hydration: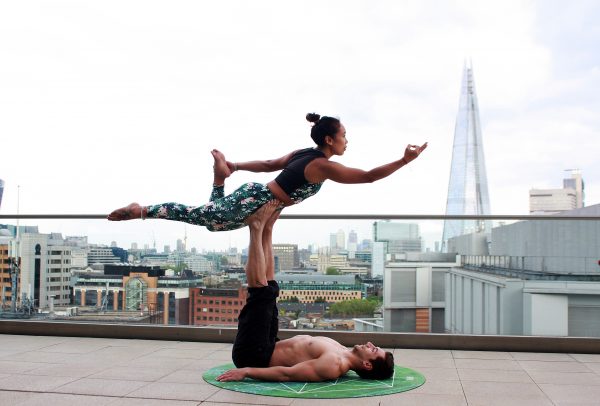 How to Hydrate for Hot Yoga
What is Hot Yoga?
Founded by yoga teacher Bikram Choudhury in the 1970s, Hot Yoga is usually practiced at a sweat-inducing 32-40 degrees Celsius (90-105 F).
It does exactly what it says on the can: yoga, in a hot room.
Hot Yoga. But why?
We know that yoga is a fabulous form of exercise, but why do we need to be hot while we're doing it?
Well, it's not just a gimmick.  There are specific reasons why Hot Yoga works:
Detox: when you do a Hot Yoga workout, you sweat. A lot. Toxins are flushed out, supporting good liver and kidney health.
Soft Tissue: You know how we warm up before any exercise? Well, it's easier to do that in a warm room! It sounds obvious, but it's true: your muscles warm up more quickly and effectively. Some people even think that it's easier to achieve more challenging postures as a result.
Skin: How well do you think your skin is going to feel after all that sweating? Fabulous, that's how. Your pores open, toxins are flushed through and your circulation is given a real boost. The result? Gorgeously glowing skin.
Heart Health: Hot Yoga slightly elevates your heart rate so that your whole body enjoys a strengthening, toning cardiovascular workout.
RELATED | 10 Best Quick Workouts for Busy People Who Don't Have Much Time

Does Hot Yoga Cause Dehydration?
But there is a note of caution: dehydration.
Working out means that we need to drink more water to keep our bodies hydrated.
We also need to drink more water when we're hot.
Undertaking intensive physical exercise in very high temperatures means that the risk of dehydration is increased.
Oh boy!
RELATED | The Importance of Good Hydration When Working Out
View this post on Instagram
How Do I Rehydrate for Hot Yoga?
Sure, you can take in a bottle of water, but with the extortionate cost, giant-sized environmental issues and concerns over BPA, more people are choosing not to.
And who can blame them?
The answer? A water ionizer!
Here are a few of the reasons why a water ionizer is your Hot Yoga best friend:
Every single glass of alkaline water from a Tyent water ionizer is packed with naturally occurring hydrogen and antioxidants
Hydrogen water from a water ionizer is chock-full of essential, bio-available minerals to replenish those minerals lost from excessive sweating
Tyent Water hydrates you faster and for longer than regular water can
Hydrogen-rich alkaline water from a Tyent water ionizer machine is naturally energizing
RELATED | How Hydrogen-Rich Alkaline Water Affects Athletic Performance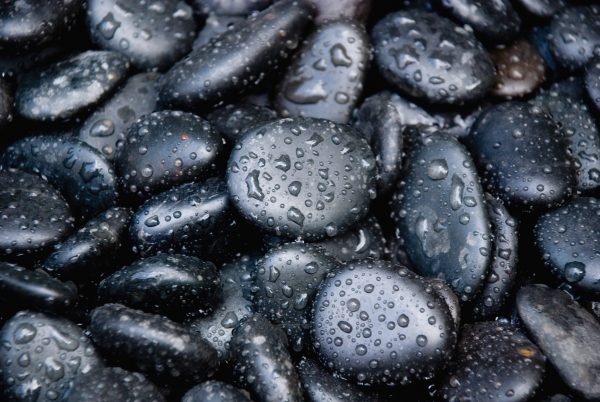 Hot March Madness Deals on Top Water Ionizers!
Some like it hot – but overall – Hot Yoga is ALL kinds of cool!
It's a fantastic time to buy a water ionizer – especially since we have some seriously HOT offers as part of our March Madness Sales. So, act now before the shot clock hits ZERO!
Call our customer care team today at to find out just how easy it is to install your very own Tyent water ionizer at home to start enjoying the hydrating benefits of alkaline water!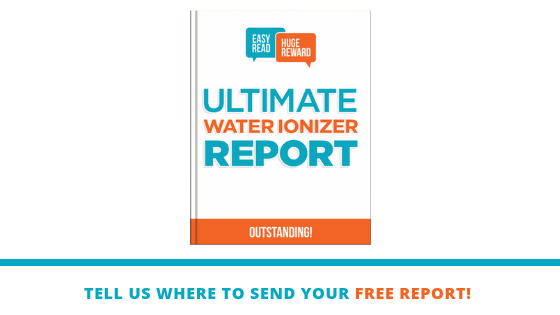 Pass this along to someone who loves Yoga!
Up Next: