Hot Yoga has evolved from being the new kid on the block (traditional yoga can be dated back thousands of years) to an A-List favorite at local classes in most major towns and cities.
Read on to learn more about Hot Yoga and hydration: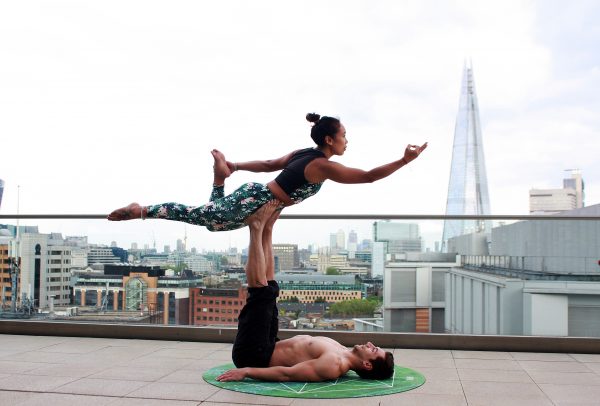 How to Hydrate for Hot Yoga
What is Hot Yoga?
Founded by yoga teacher Bikram Choudhury in the 1970s, Hot Yoga is usually practiced at a sweat-inducing 32-40 degrees Celsius (90-105 F).
It does exactly what it says on the can: yoga, in a hot …