The PR job is a good one, to be fair.  When it comes to bottled water, people are prepared to throw a lot of money at it, regardless of the environmental price and the sky-high cost to their pocket.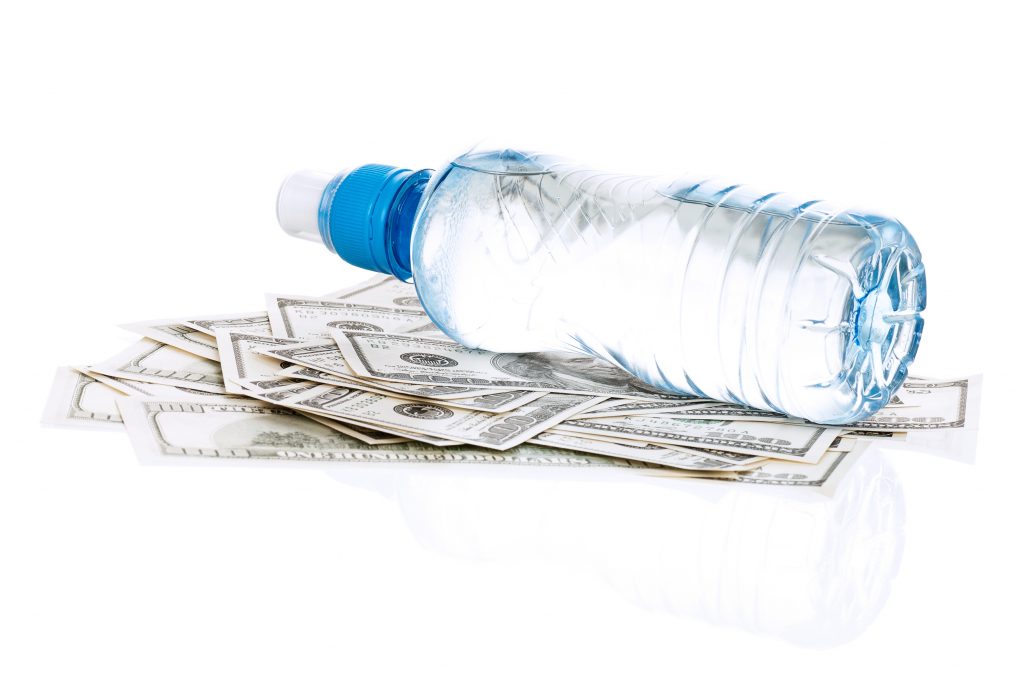 Water Check
Bottled water costs more than tap water.  A lot more.  In fact, a new report from The National Resources Defense Council (NRDC) found that some people are paying an astonishing 10,000 times more per gallon for bottled water than they are for the water that comes out of the tap.
But here's the next shocker: frequently the water that you buy in a bottle is…erm…tap water.  
"We don't believe that consumers are confused about the source of Dasani water.  The label clearly states that it is purified water."
 ~ Diana Garza Ciarlante, Coca-Cola
Yep.  Some of the biggest bottled water brands on the supermarket shelves are nothing more than filtered tap water, with added sodium chloride (table salt), magnesium sulfate and potassium chloride.  And only between 600 and 3500 times more expensive, depending on how "luxe" you like your bottled water.  
That's not exactly a bargain now.
Do the math
Imagine this.  Bottled water costs on average $1.22 per gallon.  If a family of four drink the recommended half a gallon of water every day – or 64 oz – then you can easily spend $888 per year on drinking water.  
However, since almost 2/3 of bottled water sales are single serving 16.9oz bottles, the cost is dialed up even more:  
"If we take into account the fact that almost 2/3 of all bottled water sales are single 16.9oz (500 mL) bottles, though, this cost is much, much higher: about $7.50 per gallon.  That's almost 2,000 x the cost of a gallon of tap water and twice the cost of a gallon of regular gasoline."
 ~ American Water Works Association
Trouble on Tap
There are problems with tap water, we know that.  The headlines scare even the most committed tap-water drinkers toward the bottled water displays in the store.  
That's why a Tyent Ionizer is the right choice for so many families.  A Tyent Ionizer is connected to your main water supply. The machine filters and ionizes the water, giving you and your family clean, delicious hydrogen water at the push of a button.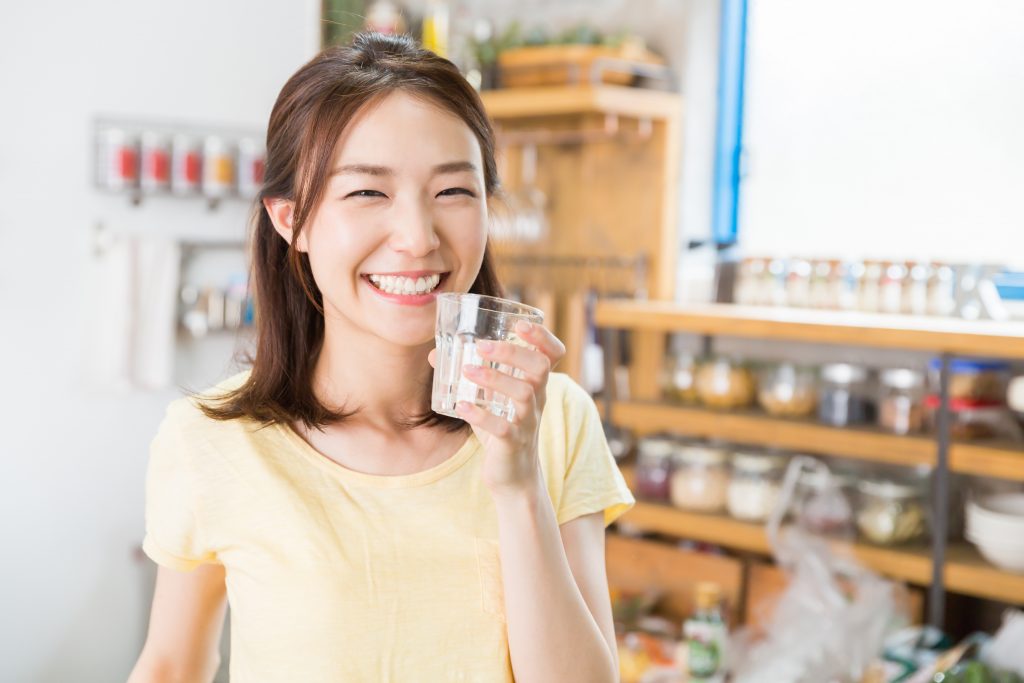 Water Ionizer Savings
And the cost?  Around 6¢ per glass.  That's a whole lot cheaper than bottled water.  We can help with the cost of buying a water ionizer as well, with attractive payment terms available.  Why not call our customer care team at to talk about how easy it is to have a Tyent Water Ionizer in your own home?