We cannot tell a lie, we were pretty happy for Tyent Water Ionizers to be featured by the Discovery Channel.
Clocking up the most-watched pay-TV channel ratings at the end of the first quarter of 2020, the Discovery Channel's popular Gear and Gadgets was so impressed with the Tyent UCE-11 that they wanted to share it!
So what did the Discovery Channel love about the UCE-11?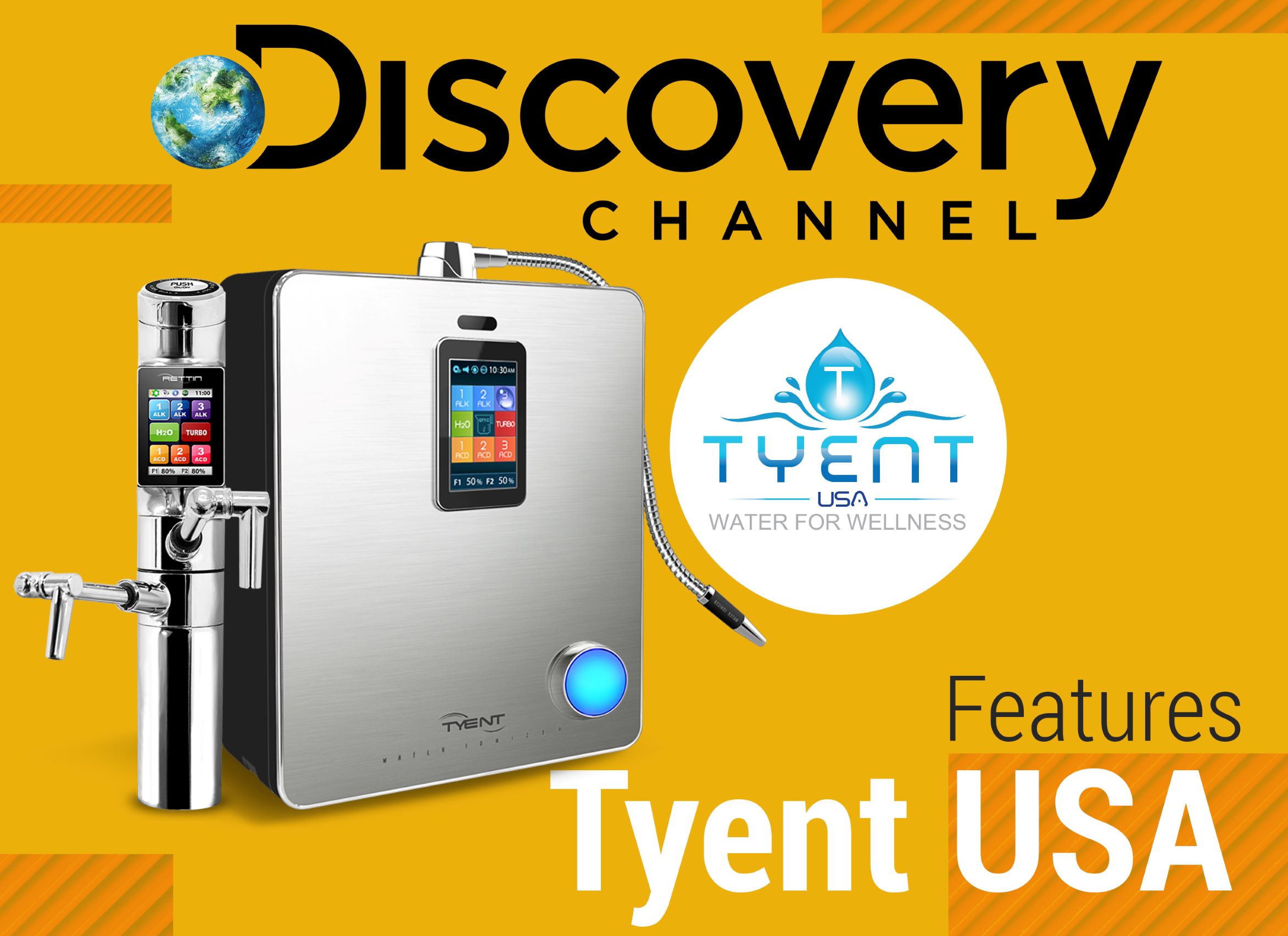 What Did The Discovery Channel LOVE About Tyent Water Ionizers?
Unsurprisingly, the UCE-11's super-stylish looks are a big draw. You see it, and you immediately know how amazing it's going to look in your kitchen. And the compact size means that it's ideal for smaller rooms as well.
The title – Discovery Channels' Gears and Gadgets – gives a clue about the kind of thing that the Discovery team love to get their teeth into: the tech.
As the Discovery Channel points out, we expect our tech to make life easier. Everything is Smart these days, from our air con to the refrigerator. Turning on the faucet and drinking tap water with unseen potential dangers just doesn't meet our needs anymore.
Tyent invests constantly in design and engineering to ensure that we always bring you the most innovative, cutting-edge water ionizer machines on the market. The bright, LCD touchscreen rivals any Smartphone, and lets you dial in the perfect water for you, selecting the precise level of alkalinity/acidity that you want. So what else impressed the Discovery Channel? The UCE-11's powerful filtration system and the mineral and antioxidant content of the alkaline water, to name just two.

What We Want From Water in 2020
Control, ease of use, on-demand, accessibility…these are the kind of characteristics that we expect from the gadgets and devices that enhance our lives every day. Why should water be any different?
We need to stay hydrated – that's a given. Expecting our water to deliver more than just hydration? That's where we are right now in 2020.
Let's Talk Water Ionizers!
What to find out how a UCE-11 or one of our other award-winning water ionizers can change the way YOU think about water? Call our fabulous customer service team today at .
View this post on Instagram