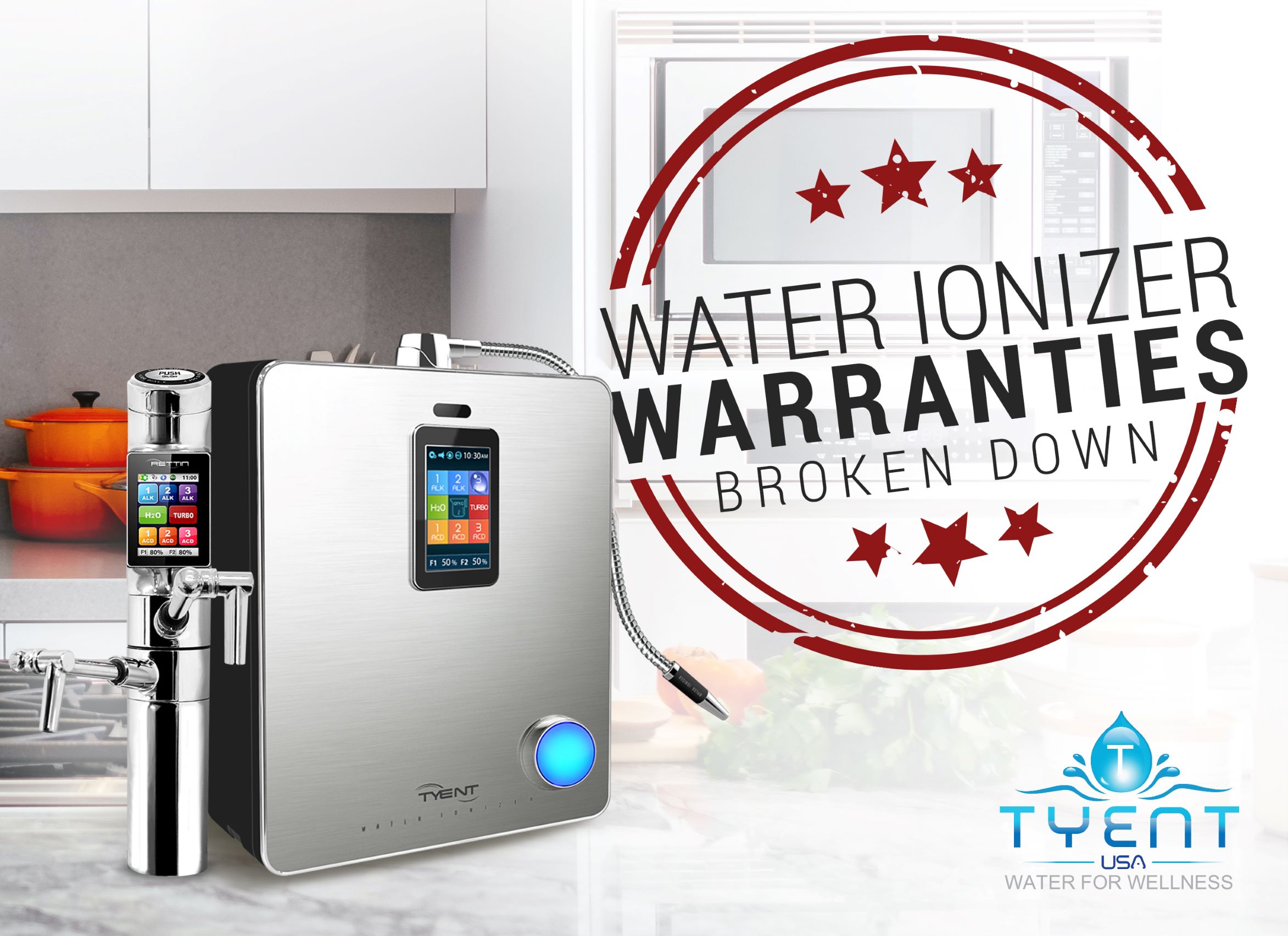 A warranty should give peace of mind, not a whole new set of problems.  Doesn't that sound simple? It should be.
Noun 
A warranty is a term of a contract. A written guarantee, issued to the purchaser of an article by its manufacturer, promising to repair or replace it if necessary within a specified period of time.
                                                                Lexico/Dictionary.com/Oxford University Press 
So why do many people complain that a company isn't complying with the terms of the warranty it issued? Or from the other side of the desk, why do so many companies try to wriggle out of their contractual responsibilities, leaving customers unhappy?
No 'Hidden' Small Print With Tyent!
Often it comes down to the precise wording of a warranty. A 'lifetime guarantee' sounds awesome…what could be better than that? Until later down the line, you read the small print and realize that your warranty doesn't actually include parts and labor. So there's a bill you didn't see coming your way.
Tyent is fundamentally different. We know that a Lifetime Warranty should be a wrap-around, no small print, reassuring and easy-to-understand contract. That's why we make our water ionizer guarantee straightforward:
Every water ionizer that you buy from Tyent comes with a 'Forever' Lifetime guarantee.
If you buy a water ionizer from us, our Platinum Lifetime Warranty including parts and service.
Our Core Values
The thing is, we genuinely want our customers to feel protected and reassured. We want every customer to be impressed and to feel valued. We believe in good, old-fashioned customer service, which is why we have established our Core Values, to deliver what we promise.

Why Tyent Can Offer a GENUINE 'Forever' Guarantee
Why can Tyent offer a genuine lifetime guarantee, when other water ionizer companies can't?
It's a good question. The reason is as straightforward as our promise to you – our water ionizers are built to last. We know how much work goes into every water ionizer – from the initial design blueprint to the meticulous engineering, and everything in between.
Our water ionizers might boast cutting-edge, next-generation innovation, but never at the cost of solid, performance-orientated reliability.
EasyPay Financing Makes It Simple!
Why not take the next step and find out for yourself?
Our EasyPay financing program makes owning a water ionizer simple and accessible for most family budgets. Give our team a call at and find out more!