At its simplest, the purpose of a water ionizer is straightforward. Water flows into a unit, where it receives a negative and positive electrical charge that separates the alkaline and acidic water. The alkaline water can then be dispensed, ready to drink.
However, within that simple explanation is room for a whole lot of diversity in terms of performance, power and next-generation technology.
In terms of groundbreaking innovation, Tyent water ionizers are some of the most advanced on the market. We launch more industry-first features than virtually all of our nearest competitors.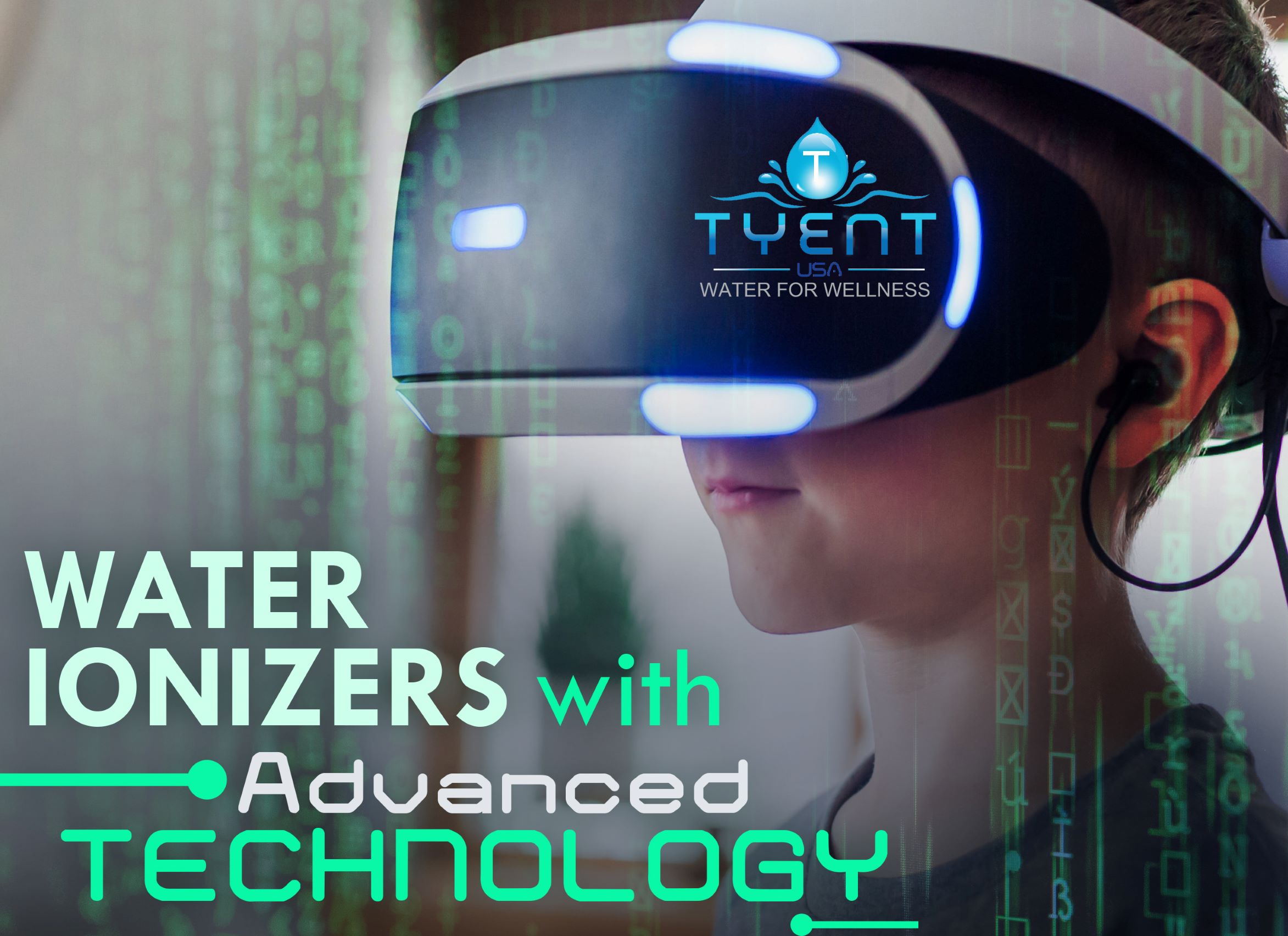 Check out some of the incredible features that you get with a Tyent Water ionizer:
Tyent's ACE-13 Water Ionizer boasts the largest Smartphone-type touch screen in the industry together with beautifully sleek, high-end styling. Inside, the machine is packed with powerful features, including:
13 titanium and platinum plates AND a 10-AMP upgraded 7th Generation SMPS for amazing power and staggering antioxidant levels!
3 Alkaline and 3 Acidic Levels 
Hands-Free Motion Activated Sensor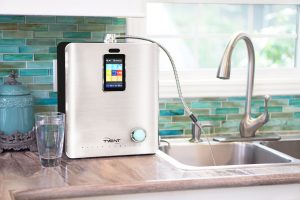 Featured on E-Channel's 'Million Dollar Homes,' our UCE-11 Water Ionizer is perfect for smaller kitchens or for anyone who likes a minimalist look. And just look at what you get! 
11 Titanium Solid/Mesh Hybrid plates dipped in platinum multiple times and then baked 
Turbo with Xtreme Molecular Hydrogen Boost 
Fully adjustable levels: 3 Alkaline, 3 Acidic, 1 Turbo, with 99 presets per level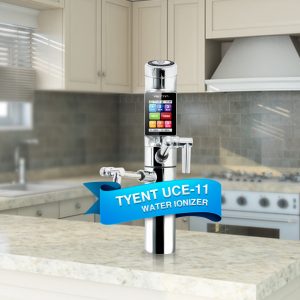 What was the most exciting, truly exceptional launch in water ionizer industry history? The Hybrid – the world's first-ever alkaline hydrogen hybrid ionizer. It packs more next-gen features than we list here, but technology lovers can feast their eyes on just a few:
Twin Cell Technology– a dedicated hydrogen cell AND an exceptionally powerful electrolysis chamber  
Powerful, 0.01-micron dual filtration for the ultimate peace of mind 
Intuitive Touchscreen and stunning multi-color backlighting 
Higher levels of therapeutic molecular hydrogen than any other water ionizer on the market today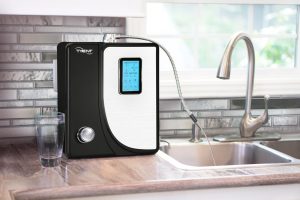 The Tyent Philosophy
Here's the thing: many of our competitors' machines are – for want of a better phrase – often pretty basic and outdated and yet shockingly, don't even save you any money!
In fact, despite offering more powerful water ionizers, that consistently outperform our competitors AND an unbeatable Lifetime Warranty, Tyent water ionizers also boast some of the most competitive prices around!
Our ethos is simple: our customers deserve the best of everything – the best water ionizers in the world at the very best prices!