We know that antioxidants are good for us, but why exactly? Check out our top 15 reasons for making sure that you're getting enough awesome antioxidants in your life!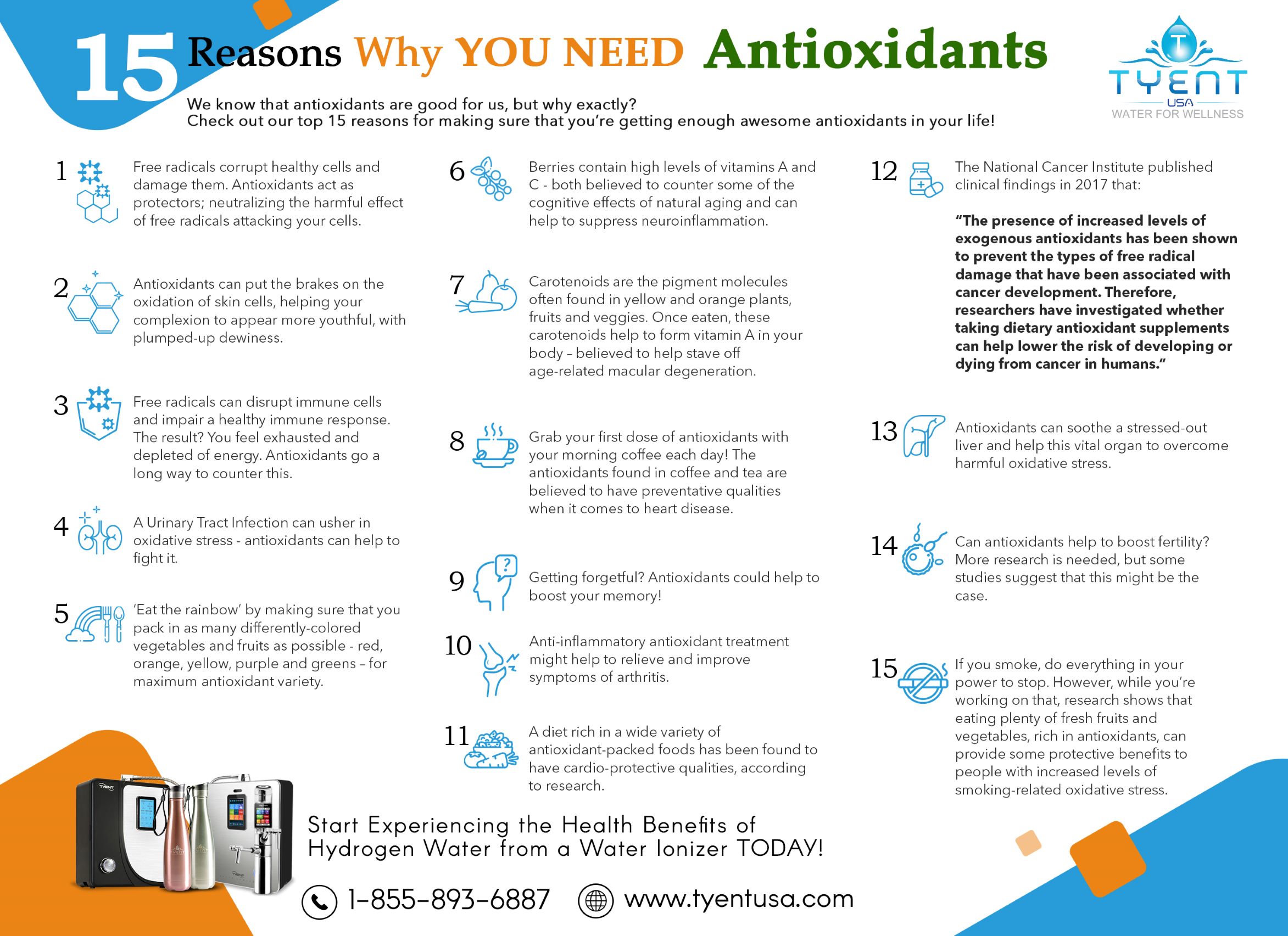 1. Free radicals corrupt healthy cells and damage them. Antioxidants act as protectors; neutralizing the harmful effect of free radicals attacking your cells.
2. Antioxidants can put the brakes on the oxidation of skin cells, helping your complexion to appear more youthful, with plumped-up dewiness.
3. Free radicals can disrupt immune cells and impair a healthy immune response. The result? You feel exhausted and depleted of energy. Antioxidants go a long way to counter this.
4. A Urinary Tract Infection can usher in oxidative stress – antioxidants can help …