Summer is right around the corner, so you are probably hearing a lot of advice and questions about potential dieting and fitness ideas. Growing extremely popular is one of the latest dieting trends: the keto diet.
Before you get started on the keto diet, though, know that it is harder than most of the other diets out there and that there are a few things that you should expect.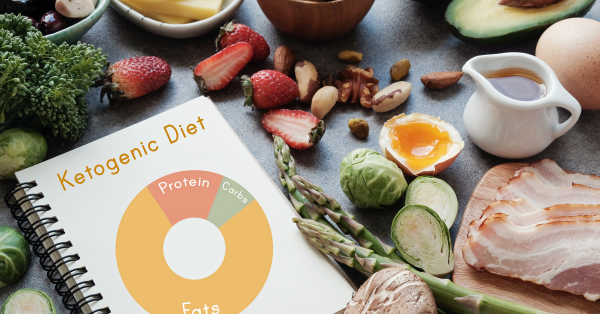 What Is The Keto Diet and How Does It Work?
The keto diet (otherwise known as the ketogenic diet) is essentially a low-carbohydrate diet that is often used to help children with intense epilepsy or for people ready to get serious about their weight goals.
This diet essentially forces the body to burn off fats rather than carbohydrates, which happens when the body enters a state called "ketosis".
To implement a successful keto diet, your daily nutrition palette should look something like this:
75% fat
20% protein
5% carbohydrates
Due to the nature of the keto diet, you will lose weight quickly since your body is forcing itself to fuel its energy with fat instead of carbohydrates.
Keep in mind that although the keto diet is a handy way to lose weight, it comes with its own series of pros and cons. For instance, keto is not a good way to keep in shape on a long-term basis and is more of a quick fix to start you off.
Your body needs carbohydrates to function, so after you've reached your desired results, begin to introduce food with carbs very slowly.
Before you leap into the keto diet to get your summer body ready for the beach, keep reading for things you must keep in mind before starting a keto diet.
RELATED | Everything You Must Know About the Alkaline Diet
The Keto Diet: 4 Things To Know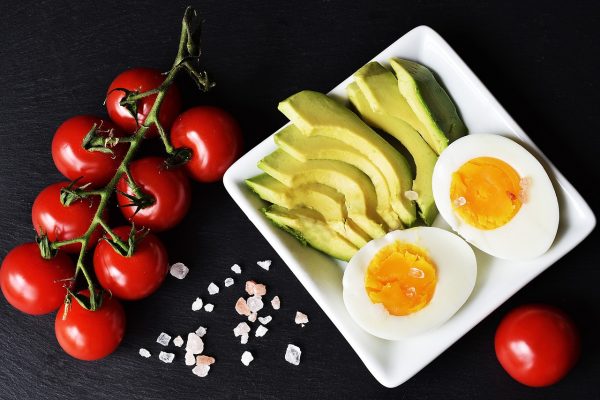 1) Do Your Homework
When you take medication or start new diets, do you read about the side effects and reviews?
If you do: great!
If not: you'll need to have that kind of dedication and fortitude to implement a successful keto diet
If you "wing it": you'll fall into a trap and, worse of all, all your hard work would have been for nothing
There are plenty of websites and resources out there to help you find affordable, simple recipes that taste delicious and meet your culinary needs.
Here are some examples of keto-friendly foods:
Eggs
Meat and Poultry
Cheese
Low-Carb Vegetables (Raw Spinach, Cooked Brussel Sprouts, Cauliflower, Zucchini, and Squash
Plain Greek Yogurt
Seafood (Clams, Mussels, Octopus, Squid, Oysters, Sardines, Mackerel, and Salmon)
These are just a handful of the treats you can enjoy while on the keto diet.
However, you must never clear if you're on the keto diet. Why? Let's find out.
2) Keto is an Unforgiving Diet
If the keto diet was a video game, it would be Dark Souls. That might seem like a gross overreaction…but hang on.
By undergoing ketosis, you are tricking your body. Once your body finds out it has been had – buckle up your seatbelts because this is what you can expect if you try to cheat on the diet:
Enjoying that slice of pizza? Good thing there's a bathroom nearby.
Your parents want to go out and eat Chinese? Probably going to have to raincheck or do some research on keto-friendly menu items beforehand.
There is no room for cheating without throwing your body right out of ketosis and reaping the consequences, so you must stay dedicated for best results.
Yes, the keto diet is absolutely one of the most difficult diets out there, but the results are beyond worth it… and who knows? You might begin to love spaghetti squash more than takeout.
3) You'll be Forced to Step Out of your Comfort Zone
If you aren't familiar with macros and nutrition facts, it might come as a huge shock when you realize just how many foods happen to have carbohydrates in them.
With that said – you will have the chance to break out of your comfort zone with keto meals and snacks. You will get to experiment in the kitchen and try creating new dishes, like beef and zucchini stir fry or keto friendly Greek yogurt parfait. There's no limit to what you can try!
With the keto diet, your options are very limited when it comes to beverages. Surprisingly, sugary drinks like soda contain almost 40 grams of carbohydrates!
Fortunately, there is an alternative that not only tastes refreshing but is packed with a plethora of benefits that will help you improve your health…
Alkaline water that's made with a water ionizer!
Alkaline water is less acidic than regular tap water and can help your body process nutrients more efficiently, leading to an improvement in health, energy, and daily performance. Ionized alkaline water also works as an antioxidant to rid your body of toxins.
Once you begin the keto diet – you will find that you feel more energized and ready to take on the day…especially if you add alkaline hydrogen water to the mix.
Since you're almost cutting out an entire food group, it's important to make sure that you're getting all of the nutrients and vitamins you would normally get from carbohydrates.
For instance, you should supplement your diet with fish oil, electrolytes, vitamin D, and creatine powder. Doing so will ensure that you aren't lacking the necessary fuel to maintain a healthy lifestyle.
Another way to get the most out of your ketogenic diet that many are unaware of is to drink alkaline water that contains molecular hydrogen.
Some of the benefits of drinking hydrogen water are:
Improves gut health
Promotes weight loss
Helps improve your skin health
Boosts your energy
Helps soothe the symptoms of heartburn
And much more!
Drinking hydrogen water from a top-quality water ionizer machine is an excellent way to improve your health and boost the results of your keto diet.
4) Never Expect Instant Results
We've all been there: standing in front of the mirror after our first day back to the gym, trying to hunt for any sign of weight loss.
While the keto diet is absolutely one of the fastest ways to lose weight, you will not lose weight overnight.
The weight loss results will be different for everyone since everyone has a different diet.
For instance: if your diet was carb-heavy prior to switching to keto, it will take longer for your body to enter ketosis. So, try to be patient.
Don't be discouraged if you don't have a six pack in a week. Stick with your diet and an effective exercise regimen…and you'll have success!
RELATED | 15 High Alkaline Foods You Should Include in Your Diet
The Keto Diet Review
View this post on Instagram
The ketogenic diet is a difficult lifestyle to commit to. After all, we all love pizza, pasta, and most of all, bread.
With the keto diet and a little help from the products and supplements mentioned above, you'll be ahead of the game and prepared to start a brand-new healthy lifestyle.
Plus, once you get accustomed to the keto lifestyle, you might find that you love spaghetti squash and cauliflower pizza more than you might have imagined.
RELATED | Healthy Eating | FAQs Answered
Start Your Keto Diet Off Right With A Water Ionizer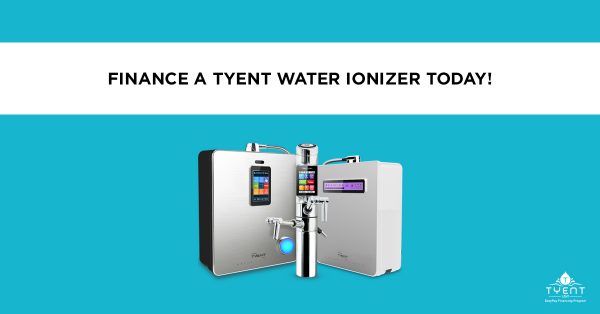 If you're looking to start your very own keto diet soon – you're going to want the very best water in the world at your side to ensure that you stay properly hydrated.
In fact, Tyent currently has some budget-friendly deals on their award-winning water ionizers that will make it easy to put one of their machines in your home ASAP (including their Summer Fun Flash Sale that starts next week!)
So, why don't you give their cheerful customer success team a call today at to start experiencing the therapeutic alkaline water benefits of Tyent Water for yourself?
Have you implemented the keto diet in your life? We'd love to hear how your current or past experiences with the diet went – so please comment below!
Up Next:
This guest post on the keto diet is brought to you by Tori Lutz, a recent graduate of Florida State University and current student at Columbia University who's looking to bring positive contributions to the health and wellness field.