After the crazy excesses of Christmas, many people are tempted to tighten their belts in January and save money wherever possible. It's becoming quite the trend, with thousands of people taking up the mantle of "frugaleer" and marching forth into the New Year with the intention of saving money or preferably, not spending money at all.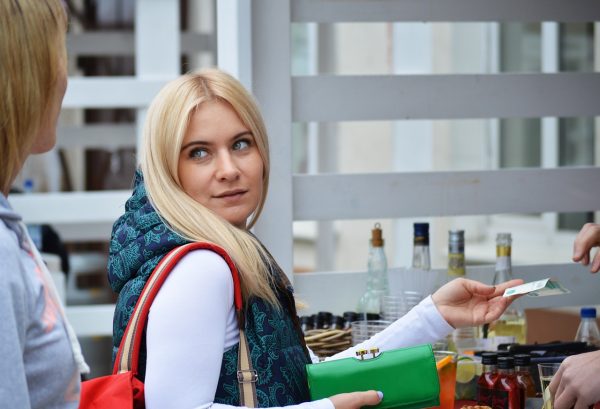 This is a tall order in our consumer-driven society, but there are ways to make penny-pitching both practical and (relatively) painless!
Check out our Five Tips for a Thrifty New Year (and How a Water Ionizer Can Help!) below and start saving now!
Thrifty New Year Tips to Help You Save Money
1. Brush Up Your Kitchen Skills!
We all want to eat healthy food…and learning how to cook food for yourself is the BEST way of getting maximum nutrients, while also saving your hard-earned money.
If you have a hoard of hungry stomachs to feed, then try to get into the habit of making a huge pot of casserole, chili, or pasta sauce packed with veggies and bulked out with lentils in substitution of expensive meats.
Plus – it's easy to freeze for "instant" meals later in the week!
2. Learn to Love Leftovers
With a few basic cooking skills, you can soon learn how to turn last night's dinner into today's lunch.
Cooked potatoes can easily become delectable fishcakes or unexpectedly mouth-watering veggie burgers.
Cooked pasta can be tossed with an endless list of tasty ingredients to make a fabulous pasta salad.
Once you start loving leftovers, you'll have a ton of fun thinking up all sorts of creative ways to use them!
3. Commute the Commute
If you work or study outside the home, how do you get to work?
If you drive or use public transportation – could you get to work under your own steam?
Walking and cycling to work are both awesome forms of exercise. If it's possible for you, then try it!
4. Ditch Plastic Bottles and Get a Water Ionizer!
Plastic water bottles are ridiculously expensive, sometimes contain nothing more than repackaged tap water, and ditching plastic bottles is the right choice for the planet.
The alternative? Install a water ionizer at home and you can hydrate with delicious, filtered alkaline water that's rich with antioxidants and hydrogen, at the push of a button.
The cost per glass? A whopping 6¢!
5. Clean Home, Green Home With a Water Ionizer
Forget costly chemical (and toxic) detergents and switch to keeping your home shiny and clean with a Tyent water ionizer machine!
Acidic water from the Turbo setting on our award-winning water ionizers is perfect for countless jobs around the home and even better – no health warnings required!
FREE Things from Tyent!
Cheap is great…but free is even better!
Check out all this FREE stuff that's up for grabs right now and start thinking about what you'll treat yourself to with all this money you're saving during your thrifty New Year!
Call us today at to learn more about the antioxidant-rich hydrogen water that a Tyent water ionizer can make for you to enjoy whenever you'd like!