Fancy a delicious and easy way to boost your morning smoothie?  Add some seeds and use a water ionizer!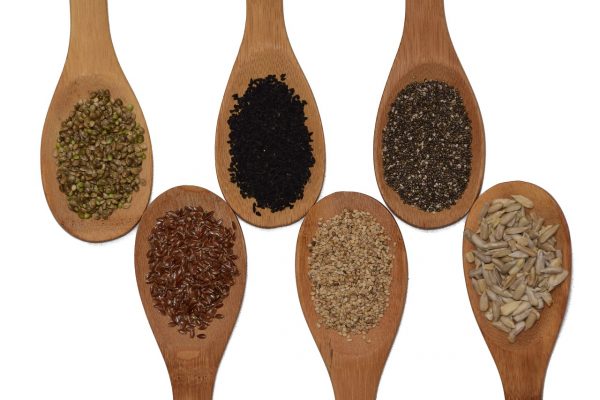 Seeds are tiny nutritional powerhouses packed with all kinds of good things, including:
The Need For Seeds
When it comes to seeds, big things really do come in tiny packages!
They are small but nutritionally, they sure are mighty! It's a breeze to add a handful of mixed seeds to a bake, cookies or a loaf cake, but to get the most out of these miniature health-bombs, you need a couple of awesome tips!
First, some seeds need to be milled or ground in order to release all those incredible benefits. Try to grind what you'll use within a day or so to maximize the nutritional value.
Seeds that benefit from a bit of a pummelling in a spice mill or pestle and mortar include:
Flaxseeds/Golden linseeds
Pumpkin seeds
Sunflower seeds
Let's Cheer For Chia!
 

 

View this post on Instagram

 
Chia seeds are particularly tiny and fabulously versatile!
You can grind these or eat them whole – the nutritional content is the same. You can also soak chia seeds in alkaline water from your water ionizer, making them perfect for a zingy morning smoothie!
Try this get-up-and-go early summer recipe:
Hello Sunshine!
1 cup baby leaf spinach
1/2 cup Tyent ionized alkaline water
Juice of 1 orange
Juice of 1 lime
3/4 cup fresh pineapple
2 tbsp chia seeds, soaked in alkaline water for 15 minutes
Sprig of mint
To prepare your smoothie, simply throw all the ingredients (except for the mint) into a blender and whizz until smooth.
Serve over crushed ice and garnish with mint.
What a healthy and delicious way to start your day!
Rhona Recommends | An Alkaline Water Breakfast Mojito, Anyone?
Over to You!
Do you have any great recipes that include your favorite seeds?
We'd love to read about them! Please post your tips for getting more superfood seeds into your diet!
And don't forget to check out the incredible deals we have right now on our most popular water ionizers!
Call our friendly team to find out more about alkaline hydrogen water at .
Up Next: