Did you know that there is a really easy way to find out whether your body is properly hydrated or not?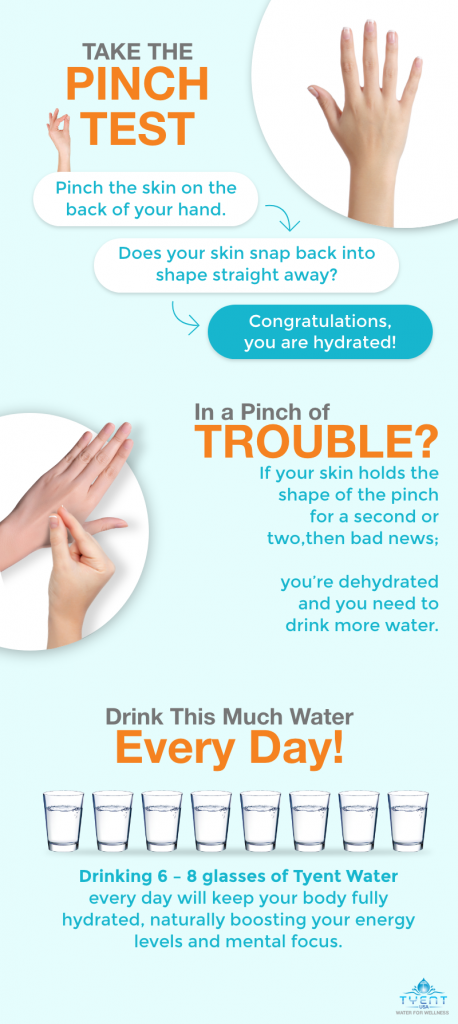 Give Yourself a Pinch!
Your skin's elasticity is a brilliant indicator of how well hydrated you really are.  To test, pinch the skin on the back of your hand and let go. If it snaps back into place and returns to normal immediately, then congratulations, you're hydrated!  
If it doesn't and your skin maintains the "pinched" shape for a couple of seconds, then don't ignore it; you need to drink more water.  If your skin – your body's biggest organ – isn't properly hydrated, then what about the vital internal organs that you can't see?  
Thirsty Work?
Drinking 6 …