Famous people showing you around their kitchens? We could fake nonchalance, but why bother? Even if celebrities are just like us, getting a peek at a bonafide celebrity kitchen and seeing that your favorite singer/actor/whatever buys the same *squeals* olive oil that you do is still a moment.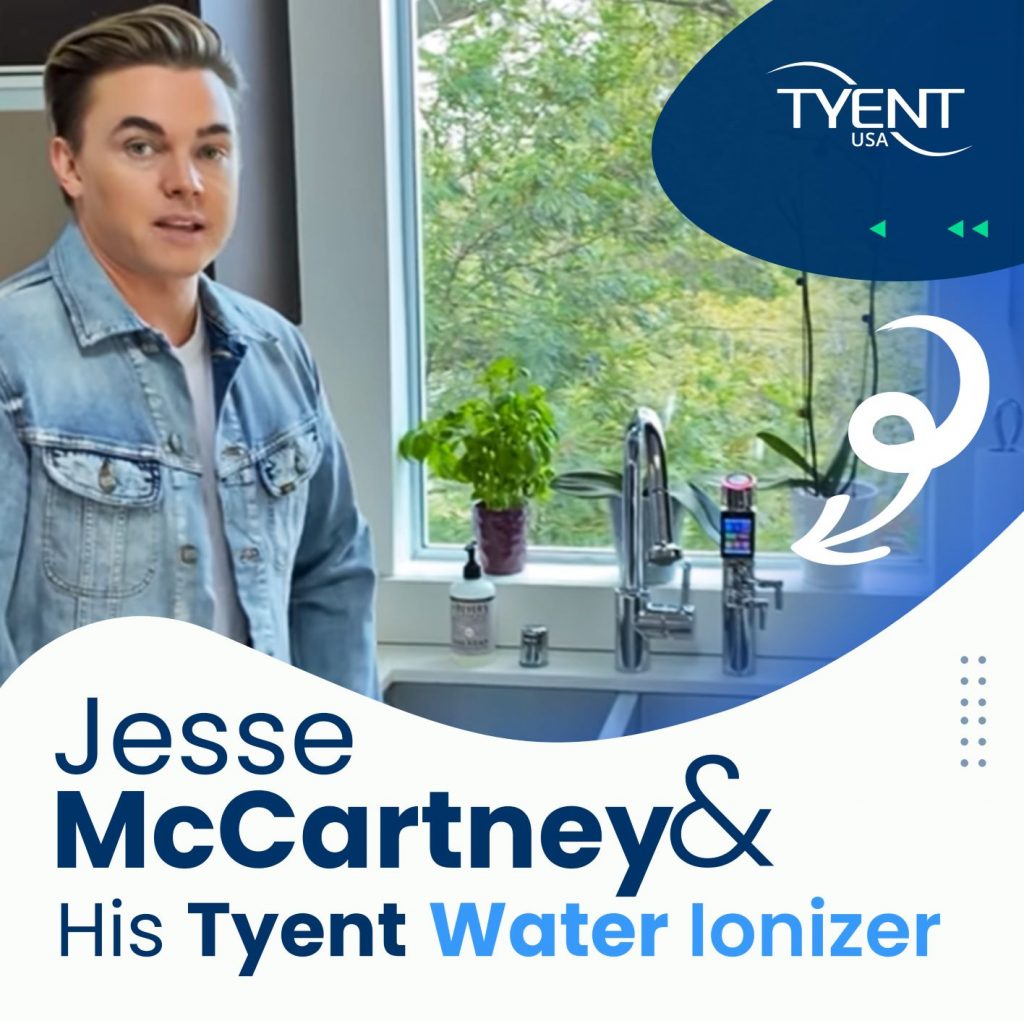 Guess What Jesse has in His Kitchen?
So imagine our delight when YouTube Delish served up none other than actor-singer-songwriter Jesse McCartney showing off his extremely desirable kitchen, and we saw that it was graced with none other than a Tyent UCE-11 water ionizer.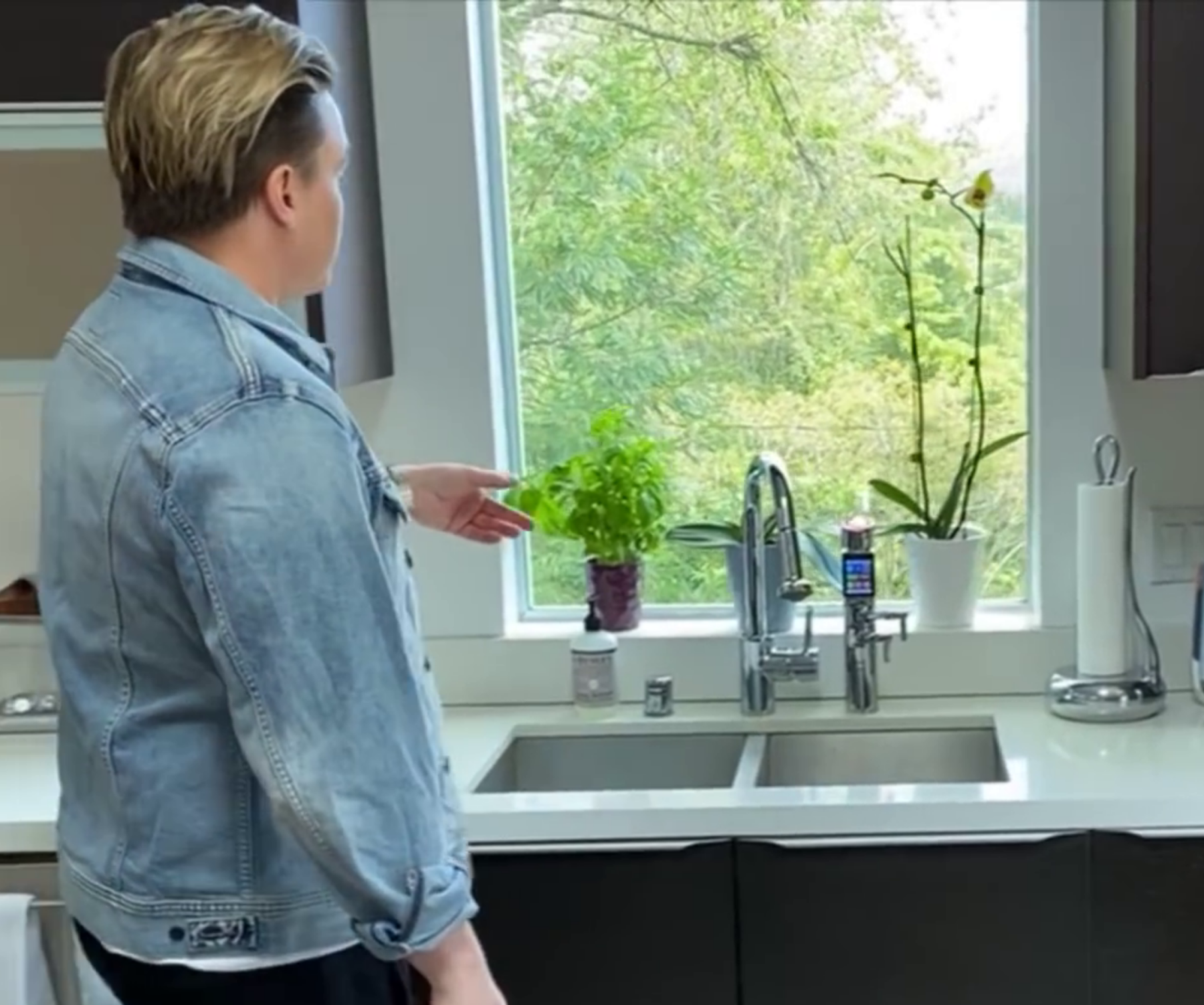 Yup, that's Tyent, alright!
Jesse's kitchen is already a wonder in itself, so when you add a Tyent water ionizer, you get a state-of-the-art that becomes the envy of households. We recommend that you watch the full video to see get the full McCartney kitchen experience, but you can check out Jesse's magazine-worthy kitchen yourself in the jaw-dropping photos below!
While he shows off his drawer of barbecue tools, you can see his ionizer in full view behind him. It's got the exact same finish as his faucet, too.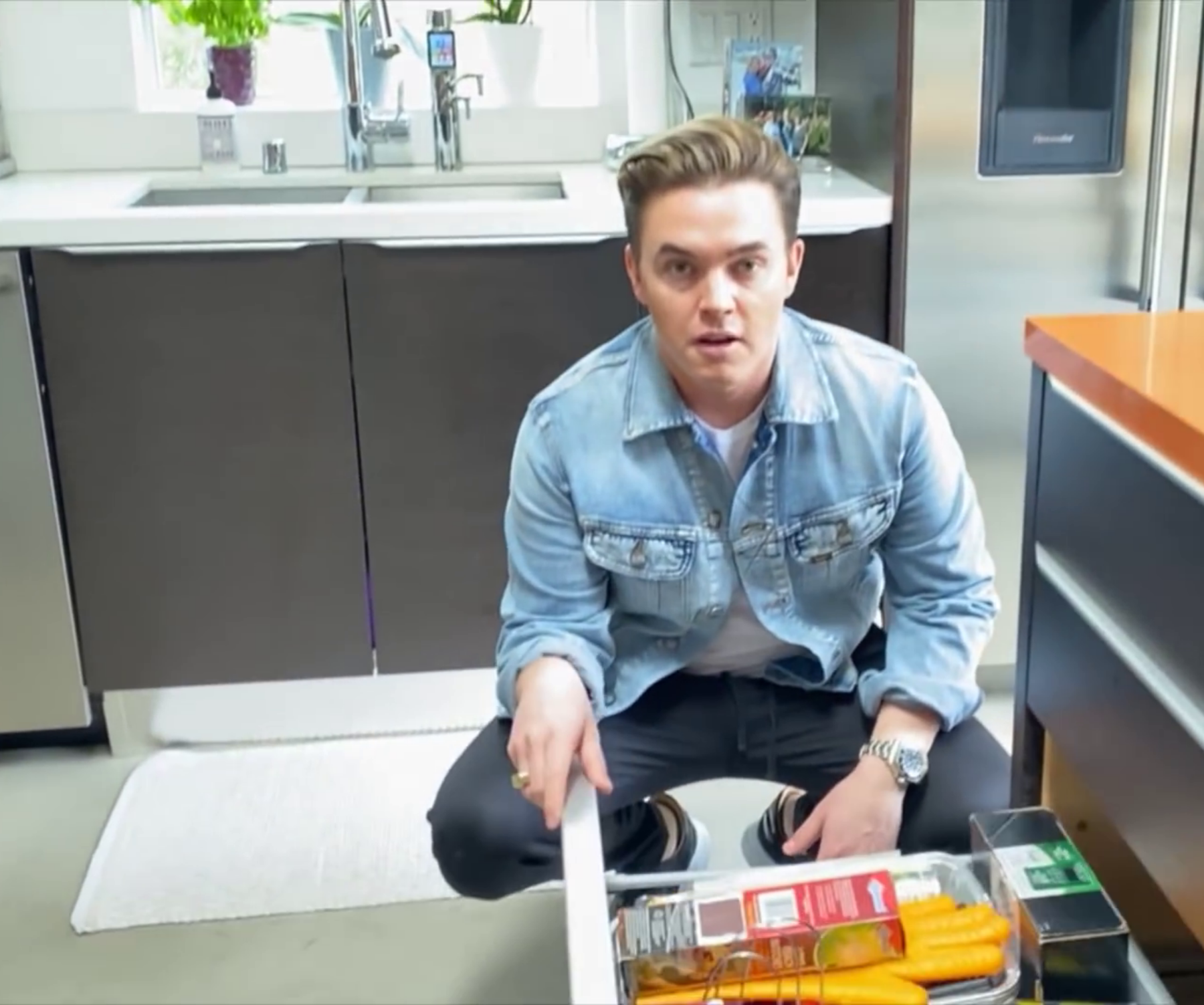 His UCE-11 fits right in with the gorgeous modern architecture of his kitchen. Those glossy countertops add the most subtle pop of color!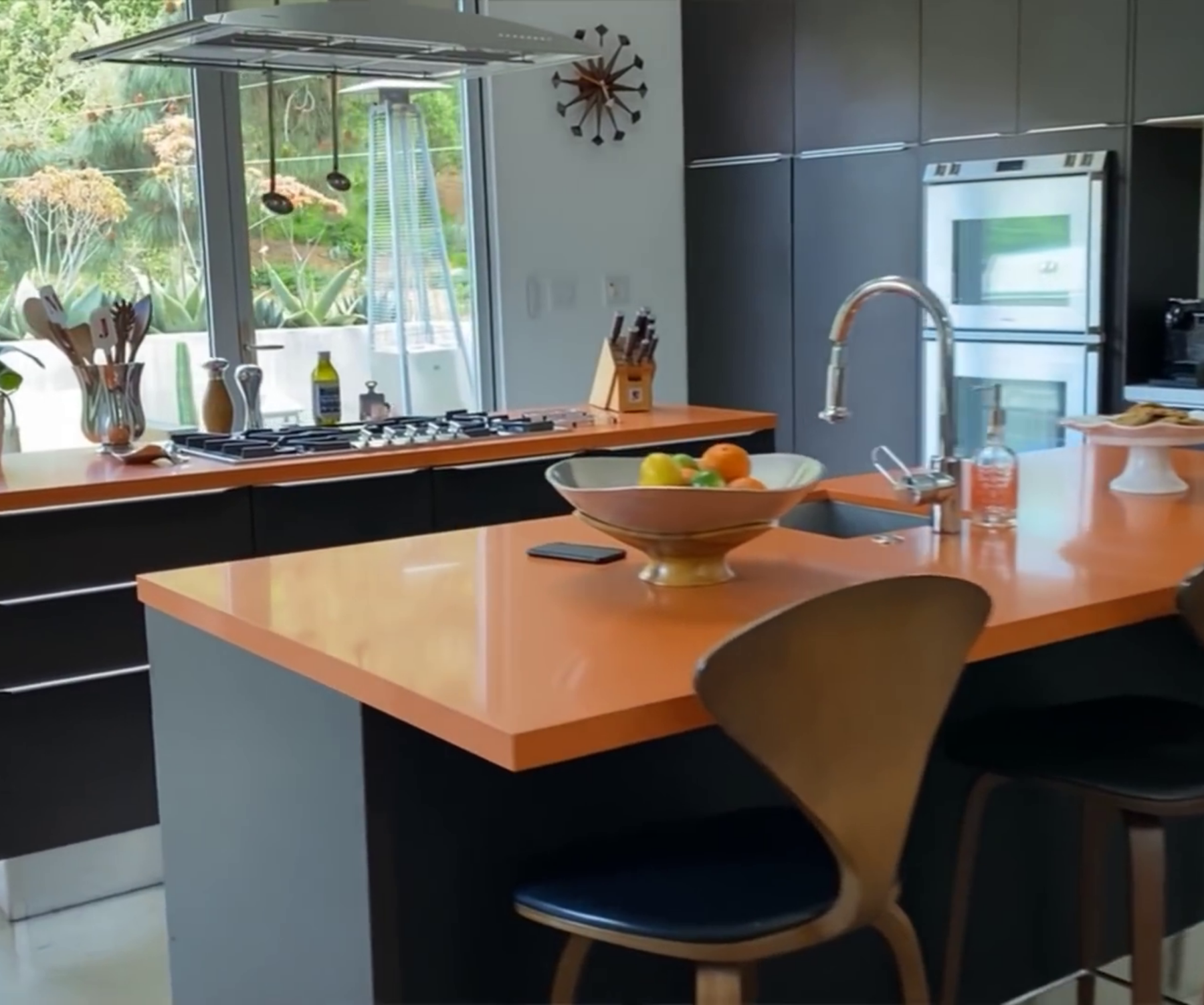 Remember we talked about the feeling when you find out that celebrities have the same olive oil as you? Here he is, showing us his pantry, which includes – you guessed it – his brand of olive oil.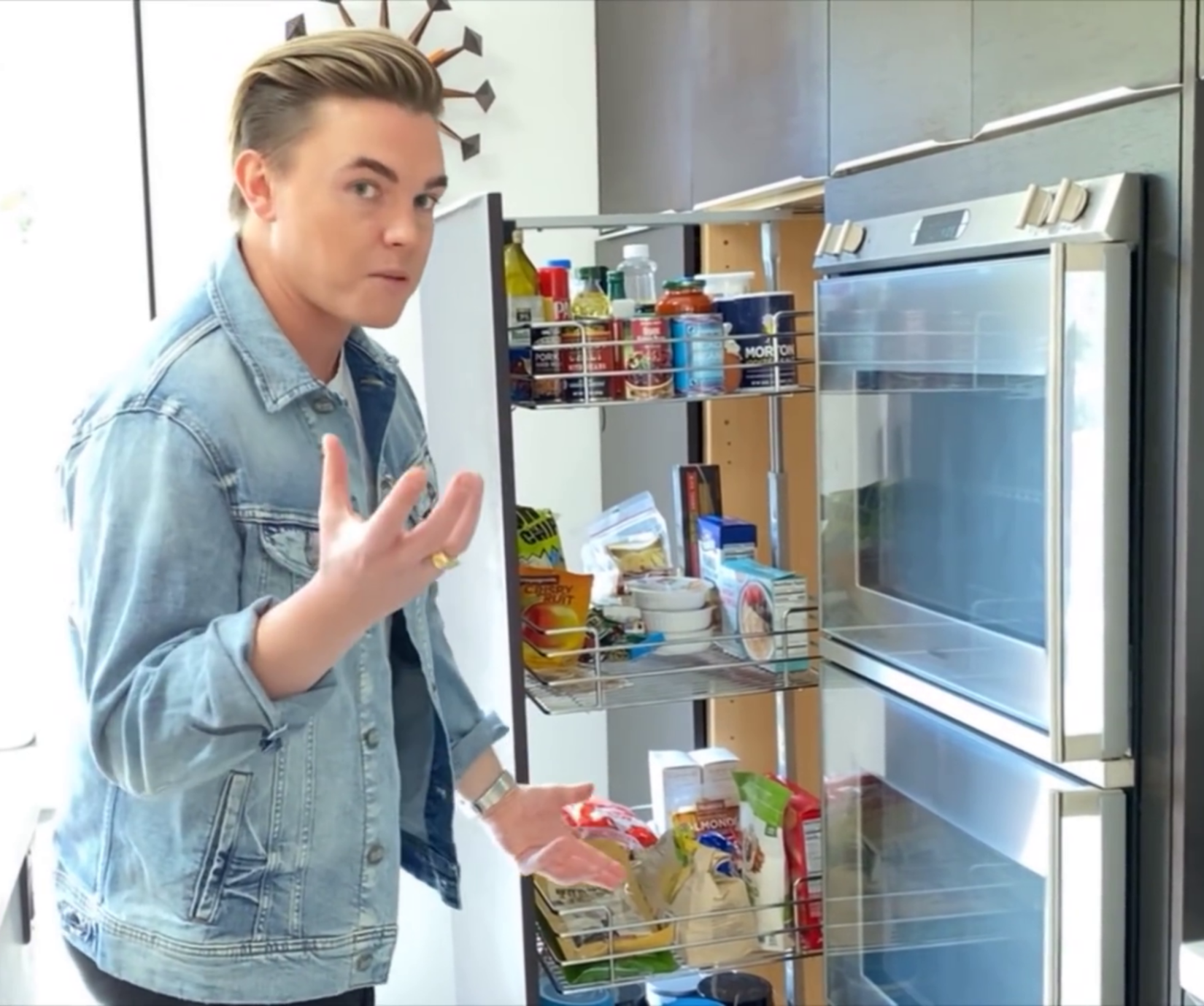 Even when Jesse takes us around the entire space, his ionizer is never too far away. Look at it again behind him.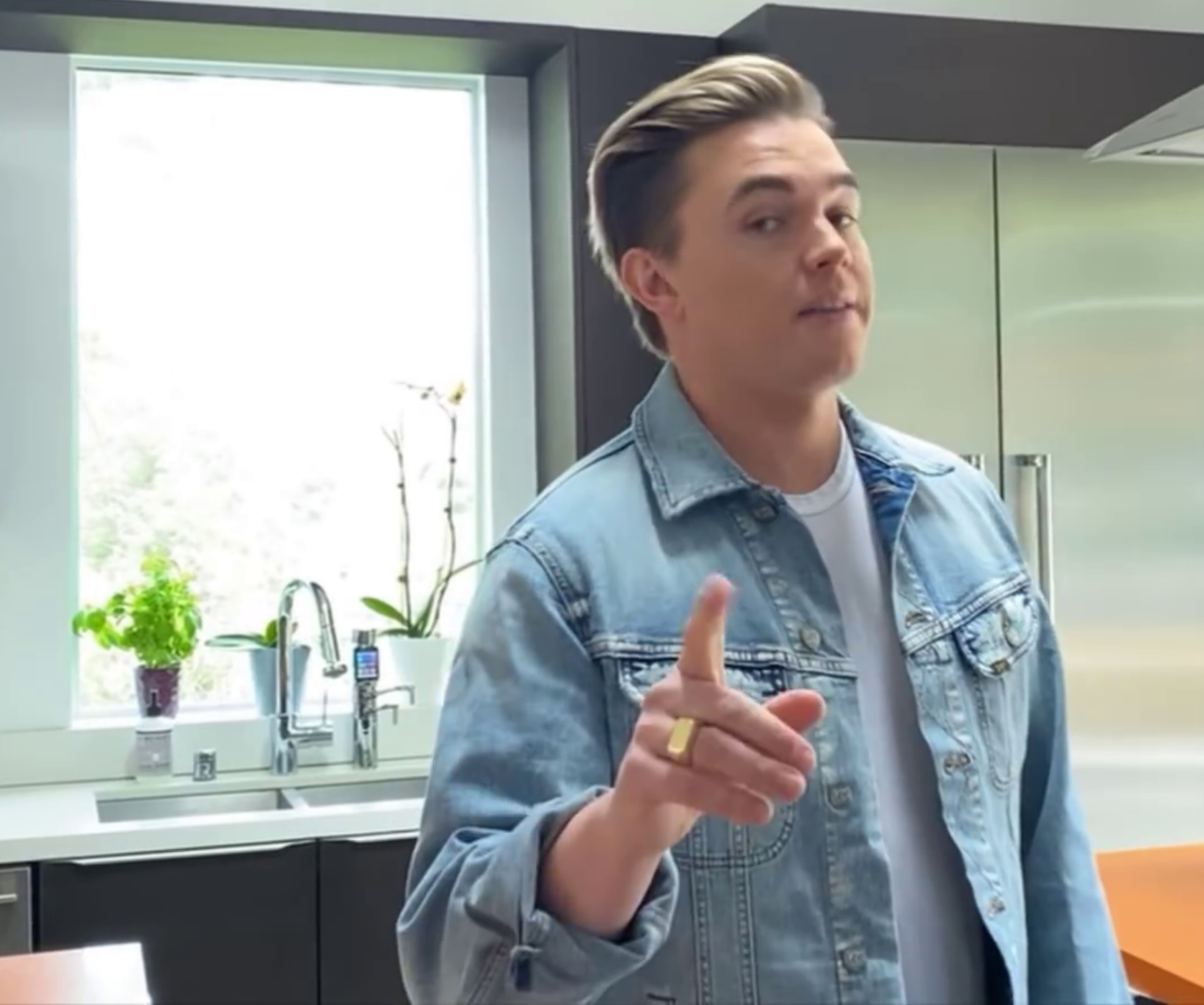 Big Plans for 2021
Grammy-nominated Jesse got the acting bug early and starting landing roles from the age of just seven years old. His bags of natural talent and easygoing charm have already kept him in the public eye for over two decades. After being unveiled as the runner-up 'Turtle' in the third season finale of The Masked Singer, and a tour planned for 2021, Jesse's star is set to soar even higher.
Jesse Joins Tyent's List of Celebrity Fans!
Jesse isn't the only singer to wax lyrical about Tyent water ionizers: global entertainer and singer of the massive hit Jessie's Girl, Rick Springfield, is happy to share his love of Tyent alkaline hydrogen water!
And no wonder – when star ventriloquist and Las Vegas fixture Terry Fator started to experience vocal problems, his physician gave him potentially career-saving advice. Learning that hydration is vital for vocal cords, voice and range, Terry followed his doctor's guidance. Promptly switching to drinking super-hydrating Tyent water helped that astonishing voice go from strength to strength.
Why Tyent Water Ionizers Stand Out from the Crowd
Jesse chose his water ionizer model well: the UCE-11 has already featured on E! Homes of the Future. Tyent ionizers are also the only water ionizer machines to make PC World's Extreme Tech list.
When money is no object and style is key, nothing works better than a Tyent water ionizer to deliver incredible benefits that support every aspect of good health, while looking fabulous in your home.
Star Style in YOUR Home!
Want to find out how easy it is to install a water ionizer in your home? We have a water ionizer model to suit every kitchen and most budgets, with our Double Advantage Financing offer with payments starting from just $25 per month.
Call up our friendly team of water ionizer experts at to find out more!