Currently somewhere on the road as part of his 2017 tour, Rick Springfield enjoys global fame as a much-lauded and loved singer/songwriter.  But there's even more to the Grammy Award-winning Australian than his feted music.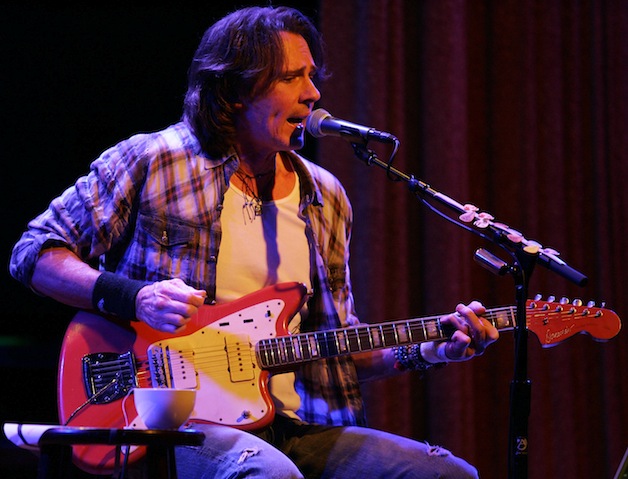 Rick Springfield's Hidden Talents!
While Rick treads the path of the troubadour and shares his towering musical talent with the world, we're taking a look behind the legend at the 5 Hidden Talents of Rick Springfield.
Coolest Dad in Town. "My dad's Rick Springfield," is a pretty awesome line to be able to throw down.  His sons Liam and Joshua have been enjoying that one for years, growing up in Malibu with Rick and their mom, Barbara.
Great Husband! Talking about Barbara, it's definitely worth mentioning that her marriage to Rick is one of the most enduring in the business.   The couple has been married for over 30 years, and their obvious love for one another is heartwarming.
Amazing Actor! We don't mean a blink-and-you'll-miss-it bit part in a movie – Rick has an acting resume that many would kill for.  Among Rick's television work is his acclaimed role as Dr. Noah Drake on General Hospital; a lengthy spell on High Tide and a memorable role as Lucifer in Supernatural.  Rick debuted his acting talent in The Six Million Dollar Man way back in 1977; has headlined in full-length movies and even appeared on Broadway in the Tony-nominated Smoky Joe's Café.
Rick the Writer! As well as writing the iconic track Jessie's Girl, which hit the top of the charts in 1981 and was later featured in the movie Boogie Nights (as well as an episode of Glee), Rick Springfield is a respected author.  He penned his candid and searingly honest autobiography Late, Late at Night: A Memoir in 2010, to much acclaim.
Inspiration to Others. Now a US citizen, it's really not hard to understand why Rick inspires a whole new generation of creative artists both here and back in his homeland.  
Rick Springfield Loves His Tyent Water Ionizer!
Rick is a long-time fan of Tyent Water.  Find out exactly why Rick holds his Tyent water ionizer in such great esteem in this hilarious, informative and suitably rock n roll video clip!
Check Out Our Cheat Sheet!
Want to learn more about Tyent Water and find out why Rick Springfield is such a devotee?  Click on our Cheat Sheet for more awesome facts!