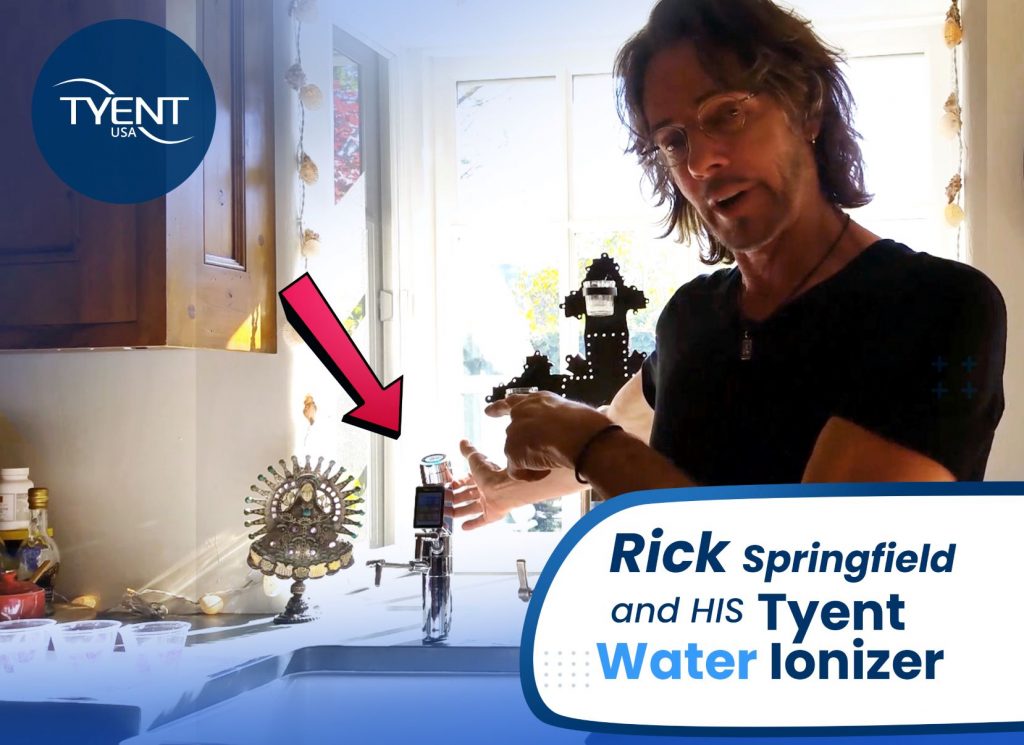 Rick Springfield: "…Disease cannot live in an alkaline environment" 
Here at Tyent, we're pretty solid Rick Springfield fans, and so you can imagine our joy that the feeling is mutual! 
Multi-talented, Grammy-award winner Rick is a global household name. International fame was a done deal after the huge success of Jessie's Girl, but Rick's achievements and talents reach far beyond that massive hit song.  
Alkaline Water = Ageless Rock Star!
Rick knows that Tyent Alkaline Water is the best-tasting water on the market, but he's also switched on to the incredible health benefits of drinking ionized alkaline water every day, straight from his Tyent Water Ionizer!  
It's fun to hear Rick say, "I've found that Tyent Water …