ACE-11
$4,995.00 $3,495.00
Above-Counter Extreme Water Ionizer
» Hydrogen BOOST Technology
» Solid/Mesh Hybrid 11 plates dipped and baked
» Center-Spout Technology
» Smart-Touch Screen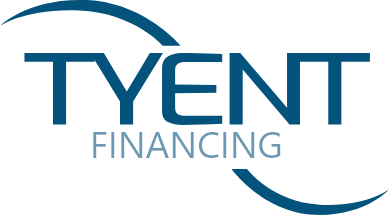 Payments as low as
$25 /mo
Low Monthly Payment as low as $25 /month!
$0 Payments for 6 Months!
0% Interest *Same-as-Cash* 12 Month Financing!
> Learn More
Check out the ACE-11 in ACTION!
Dare to Compare to the Tyent ACE-11!
Learn why Tyent Water from the ACE-11 is so beneficial!
PRODUCT DIMENSIONS :: 11.8" W x 5.3" D x 13.9" H
One of the greatest breakthroughs in water ionization is happening right here, at Tyent USA. Our above-counter extreme water ionizer is the first in its class and the only ionizer of its kind to offer Hydrogen Boost as well. Each unit is equipped with max amperage to give you the highest levels of healthy antioxidants available. A recent clinical study shows that ionized water can reduce oxidative damage to DNA strands. This damage is caused by harmful oxidants, such as free radicals, which can also lead to early aging and degenerative diseases. Start living the life you were always meant to live by drinking healthier, safer water. That's where we can help!
This revolutionary ionization system offers four different alkaline levels and three different acidity levels to help you ease into the process of drinking ionized water. Proven benefits of drinking alkaline water include blood cell stimulation, immune system health, and so much more. Best of all, our Tyent ACE-11 water ionizer is completely chemical-free. Turbo mode allows you to select the appropriate pH level for beauty applications, kitchen use, or consumption. With your all-new water ionizer, the possibilities are endless.
Every Tyent ACE-11 water ionizer features a slim, smart, and stunning design that will complement other appliances in your kitchen. Compared to competing products, you can even save over 275 cubic inches of counter space. Each ionizer machine features a center-mounted dispensing column so you can install it anywhere. Better yet, we upped the ante by designing this state-of-the-art system with Easy Load™ filters, so there's no need to fumble with tubes, cords, or complicated back panels anymore. The ACE ionizer is so smart, that it will even let you know when it's time to change your filters.
By choosing us as your source for the healthiest alkaline water in the world, you get much more than just cutting-edge technology. All our customer representatives and service technicians undergo rigorous training to ensure you receive the service and support you deserve. We are here for you before and after the sale, so you can take full advantage of all the incredible benefits your new above-counter extreme water ionizer has to offer. If you have any questions or concerns about molecular hydrogen or our ionization machines, please contact one of our support representatives today for further assistance. We make it easy for you to make the right choice!
ACE-11-PLATE TURBO WITH HYDROGEN BOOST
Above the Counter
| | |
| --- | --- |
| Hydrogen Boost Technology | The ACE-11 has increased amperage with its hydrogen boost technology to get the BEST levels of antioxidants! |
| Plates | Solid/Mesh Hybrid 11 plates dipped and baked. |
| Plate Size | 7" × 4 ¾" |
| Surface Area | 385 square inches |
| Power Settings | 4 Alkaline, 3 Acidic, 1 Turbo (for both alkaline and acidic output) 1 Neutral. Fully adjustable with 99 presets per level. |
| Plate Material | Solid/Mesh Hybrid Medical grade, strengthened titanium plates—dipped multiple times in platinum |
| Retail Pricing | Full retail $4,995—Ask about sale prices! |
| Filtration | Dual filters Ultra filtration .01 Micron |
| Operational Controls | Advanced interactive touch screen technology |
| Negative ORP Levels | Up to -1050* |
| pH Levels | 1.7-12.0* |
| Prevention Devices | Flood prevention sensor |
| Cleaning | Automatic self-cleaning |
ACE-11-Plate Turbo Specifications
Product Size

Ionizer: 11.8in (W) x 5.3in (D) x 13.9in (H)

Weight
5.6kg
Rated Voltage
100-240V a.c 50/60 Hz
Power Consumption
99 adjustable levels
Purifying Mode
TM Filtration Mode
Super Water
Capable of producing water from 2.0 pH - 12 pH*
Display Unit Configuration
• 4-phase alkaline water
• water purification
• 3-phase acidic water
• under cleaning voice
• filter replacement display
• pH concentration level display
Addition Funtion
Electronic extraction construction
Operating Pressure range

0.1 ~ 0.5MPa
*Depending on your source water.
How does an 11 plate ionizer compare to a 9 plate ionizer?
The Tyent 11-Plate Ionizer is Eco-Friendly!!! Due to an increased flow rate, there is 40% less waste water than on 9-plate ionizers.

27% higher power
20% lower Turbo acidic levels
20% better -ORP levels
Customer Reviews
10 Review(s)
I am very pleased with the Ace -11 Water Ionizer product. My family and I have been drinking Alkaline water for the past seven months. Working in healthcare and having children in the house has probably played some role in us coming down with illness this winter, however, I have seen a difference since drinking alkaline water, our symptoms were not as severe and we have recovered much quicker each time we got sick. So thank you Tyent.
-Mariana

Tyent was recommended to me by a family friend, Judy. My Mom was telling her how lousy I feel, and how I was recently put on medication by my doctor. Judy was explaining the science behind what a water ionizer does and how it has antioxidants to gets your body back to it's normal health, but I really didn't understand it but I was willing to give it a shot. After reading about antioxidants and free radicals, I started to understand the connection. I purchased a machine and I am happy to tell you, I now longer take my medication and I feel wonderful. This is one of the best decisions I ever made in my life. If I can help someone like my neighbor helped me, than that makes my personal story worth it. Thanks again Tyent, you changed my life!

I've done a lot of research trying to figure out which water ionizer to buy. I knew I didn't want any machine made in China or Taiwan because of the cheap parts they use that could do more harm than good. I also knew that I was not going to go with an MLM company like Enagic because so much money goes to pay for commissions instead of on a quality unit. That's ridiculous! I chose Tyent because of their lifetime warranty that has no stipulations. I also chose the ACE 11 because it looks beautiful with the stainless steel, and it will match my other appliances. Plus, the ACE has plates that are dipped in platinum, so it's the safest. Anyway, I'm pretty stoked with my machine so far and I love having the sense of peace know that if anything goes wrong, it will be taken care of.

I'm a bit of a health nut, and I can't believe I never knew about ionized water before. I went to my friend's and didn't know what it was, or how it worked or what the benefits were. She showed it to me and then gave me a glass. Seriously, I was floored by this unit. My eyes opened up to a whole new world that day after having my first glass of water from the Tyent ionizer. I knew right then that I needed one of these, and I wanted to know as much as possible. I did my research online and there are so many people writing positive things about Tyent I decided to call them. After speaking to the women there, my excitement grew. She gave me facts and sent me information and studies for me to read before I made the decision to purchase one. I called back later that week when I got paid and purchased an ACE-11 and could not be happier, thank you Tyent and keep up the customer service, it truly shined through!

I drink a glass of this here alkaline 3 first thing in the morning and it gives a jolt of energy that I used to get from drinking 5 cups of coffee. Yeah, I got me a bunch of health problems so I'm turning over a new leaf. I have since cut out drinking coffee for a while and this is the replacement I was looking for. I feel so good I almost scream yaaaa hooooo out loud every time I drink a glass. Not pulling your leg either. I also bought a water bottle that I saw on the website called a Goodlife bottle. This bottle is definitely awesome! It keeps my water ice cold all day at work (and I'm in the darn scolding hot sun too) and it sure holds a lot – looks like a big bottle of pop, I'm good to go all day long. I was a coffee fiend, so if this works for me it can sure help y'all. This thing is sure nice lookin' too.

I'm so happy that Tyent has financing so that I could get the water ionizer that I really wanted – the new ACE – it's the best one I saw online, and I can't believe it's actually in my kitchen. I am absolutely thrilled. I tell all my friends about it and I even had my brother get one for his house. It really is a great machine and looks beautiful in my kitchen. I also drink more water than before because the ease of getting it direct from my machine. Sometimes I just get a glass for the fun of it because it talks to me, I know that sounds weird, but what can I say- I'm hooked.

I had a Tyent 9090 over the counter machine for a few years now. I use it daily and love my machine. I was recently informed that a newer model was now available and I was in the market to purchase one for my parents who are elderly. I called and ordered the new machine for my parents and when it came in I noticed how much smaller it was so I actually kept that one for myself and hooked my old one up at my parent's house. Needless to say, my parents are very happy and I get excited looking at my new ACE in my kitchen. It's really a show piece.

After researching Tyent and reading reviews on the internet, I decided to give them a call and look into buying an ionizer for my house. I spoke to Michelle who was very helpful in explaining how the unit worked. She told me about the newest machine with 11 plates and she sent me some information to read about it. The info was so interesting that I read it all the first night. I called Michelle back and placed the order the next day. It's been 3 weeks now, and I have absolutely no regrets. It's just what the doctor ordered!

I recently purchased an ACE-11 above-counter water ionizer, and I could not be happier with this particular machine. I have a 9090 that I purchased back in 2011 and I still love it. After reading about the newer model I decided to purchase this one and the improvements that were made are great and make life that much easier. First thing I noticed was when installing the filters, that this is done from the front versus the back like my older machine. Also, I always had my machine on the left side of my sink because the supply line on the ionizer was on the right side. On the new machine, the line is right in the middle of the machine and I put it on the right side of my counter where it actually fits better and it actually takes up less counter space. I love the improvements that were made and the help I got from the Tyent team. My hats off to you on a job well done. Thank you again!

My wife just recently purchased an ACE-11 countertop water ionizer. She really loves it and gives it to our kids and pets I didn't really understand a lot about it at first until I experienced some pretty cool stuff. I can personally tell you drinking a glass of alkaline 3 after a night of drinking, completely takes the hangover away. For me, it's incredible and if you have kids, you can relate to being hung over and having to run around with the kids.