Ventriloquist and entertainer Terry Fator likes to joke that overnight success following his appearance on America's Got Talent in 2007 was only 25 years in the making.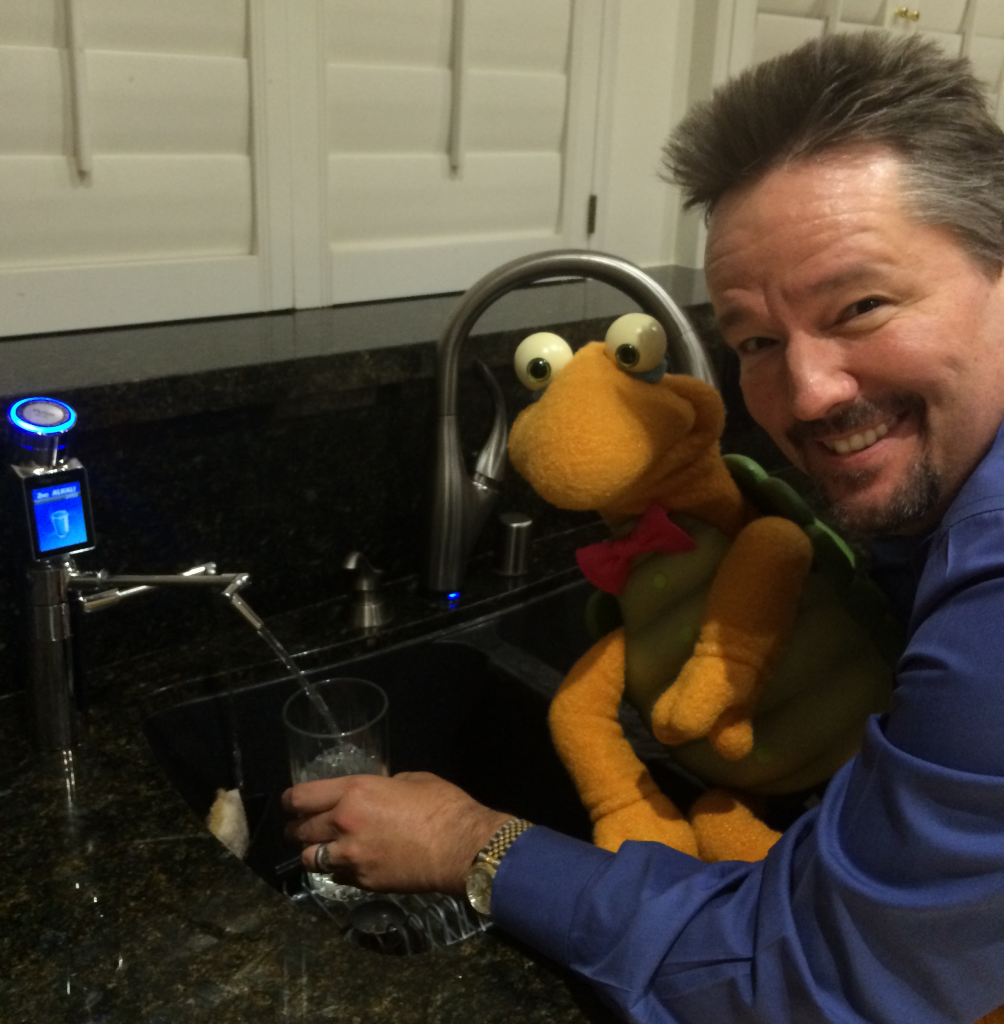 Before the Big Time
On the fringes of the business for years, the lowest point, Fator recalls, came when he was already disheartened after plugging away in small town fetes and theaters for years.  Then one night, Fator opened a show in a 1000-seat auditorium, to an audience of just one person.
Never Stop Believing!
Despite the setbacks, Fator's faith in himself somehow remained intact.  Famously, his appearance on America's Got Talent changed everything.  Following his success on the show, Terry went on to sign a 5-year, $1 million contract to headline on the Las Vegas Strip.
Not bad for a kid who started out by winning $25 for one of his first performances at the local church picnic back home in Dallas, Texas!
Success Takes its Toll
But it hasn't been smooth sailing.  Even for a headlining entertainer, Terry's schedule is pretty intense.  Performing to a crowd night after night, year after year, inevitably takes its toll on the throat and vocal chords.  Disastrously, for a performer who sings in the voices of various characters, Terry started to lose his vocal range.  Knowing that things were getting serious, he sought the advice of his doctor.
How a Water Ionizer Saved Terry Fator's Voice
Learning that hydration was key to keeping his vocal chords healthy, Terry invested in a Tyent Ionizer and started to only drink ionized hydrogen water.  Within 6 weeks, Terry noticed his vocal range had returned – a feat he attributes to drinking Tyent Water.
 "I did the searches.  Tyent came up as the best time and time again.  If you're going to do it, do it right.  Do Tyent."

 ~ Terry Fator, Entertainer
 Why Ionized Water Works 
You can see (and hear!) for yourself that Terry is back on top form by booking tickets to one of his twice-daily shows at the Mirage, Las Vegas.  It's so great to hear Terry credit his Tyent Ionizer with preventing his glittering career from stalling.
We never tire of hearing the different ways in which Tyent Water has changed someone's life.  Packed with minerals and antioxidants to support your body, Tyent Water fights damaging free radicals and energizes right down at a cellular level.
Transform Your Life
Check out our range of award-winning machines and start finding out just how much a Tyent Water Ionizer can transform your life!