Being a grandparent can be one of the most rewarding, joyous stages of life. How can hydrogen water help grandparents stay right on top of their grandparenting game?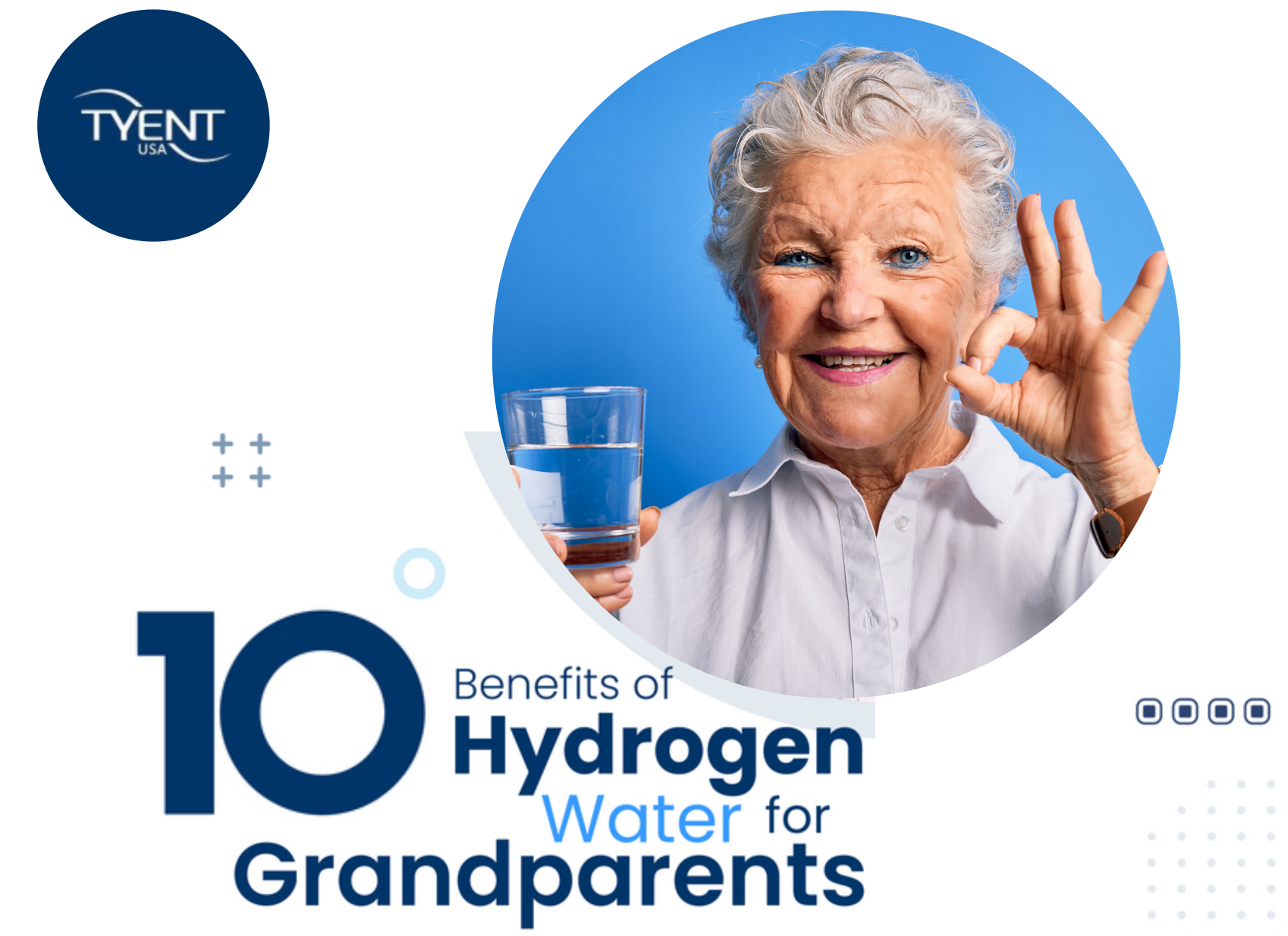 1. Energy to Match the Kids!
2. Recover Fast!
3. pH Balance
4. Awesome Hydration
5. Sleep Better
6. Brain Health
7. Joint Health
8. Clean, Safe Water
9. Kids Love Hydrogen Water!
10. Keep Your Youthful Looks!
1. Energy to Match the Kids!
Well, maybe not match it, but drinking hydrogen water from a water ionizer will help you to keep up with the kids! Here's why: the minute size of hydrogen molecules means that they can cross the blood/brain barrier to be absorbed by each cell in your body. From deep within your cellular mitochondria, the hydrogen molecules help to energize your body naturally.
2. Recover Fast!
After that game of tennis or racing around the ballpark, hydrogen water helps your muscles to recover fast. That's why top athletes love it!
3. pH Balance
pH balance is vital to so many aspects of wellbeing. Maintaining the right acidic/alkaline balance is key to overall good health.
4. Awesome Hydration
Molecular hydrogen dissolved in water makes it more hydrating AND keeps you hydrated for longer. That's great for you and the grandchildren!
5. Sleep Better
It's a myth that older people need less sleep. Sleep patterns change as you age, and you might spend increasing periods of time in a light sleep cycle, with more wakeful periods. Drinking hydrogen water can really help with getting a better night's sleep – with fewer trips to the bathroom!
6. Brain Health
Kids need help with their homework? Not a problem! Brain function is significantly boosted by being in a healthful state of hydration.
7. Joint Health
Staying hydrated with hydrogen water helps joints stay healthy and comfortable as you get older.
8. Clean, Safe Water
We know how worried people are about contaminated water – and rightly so. Drinking water from a Tyent water ionizer means that every drop is clean, safe and free from harmful contaminants.
9. Kids Love Hydrogen Water!
As well as being safe, Tyent hydrogen water tastes AMAZING. The great taste is why kids love it and why it's super-easy to get them to drink enough of it and stay hydrated!
10. Keep Your Youthful Looks!
Want to keep your skin looking more youthful? Hydrogen water can help with that from the inside out. In fact, in clinical trials, water containing dissolved molecular hydrogen has been found to reverse signs of aging when applied to the skin.
How about that? A 'Fountain of Youth' in the comfort of your own home!
Hydrogen Water for Life
With a Lifetime Guarantee, a Tyent Water Ionizer is with you for all the stages of life, and for helping you get the most of every day.
Want to learn more about alkaline hydrogen water? We have a friendly team standing by to help – call now at 855-TYENT-US ().