Dr. Lori Shemek is BACK to weigh in on what you can do to help prevent and heal the pain in your joints!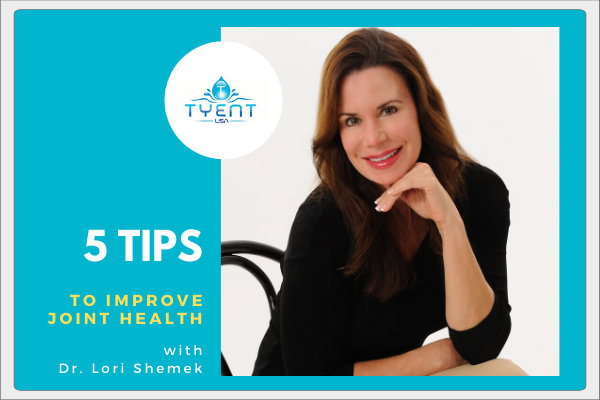 When we are young, the last thing on our mind is aching joints. Unfortunately, with the passage of time, we tend to feel Father Time's impact upon our joints leaving us in pain and affecting our gait or grip.
The good news is that there is much we can do to prevent and heal joint pain that impedes a quality life.
Check out my top 5 tips to kick joint pain to the curb!
1) Drink More Water
Staying adequately hydrated is a game-changer when it comes to alleviating joint pain.
Even when we are just 1-2% dehydrated, the cartilage in our joints becomes less flexible leading to pain. If you think of your joints like a sponge, imagine how much more easily two wet sponges can move against one another than two dry, hard sponges.
Additionally, water helps move toxins out of the joints that can exacerbate joint pain.
Ensure that you are using the right water to protect you from contaminants and water that optimizes cellular health, leading to a healthier life.
I recommend drinking ½ of your body weight in ounces of water daily. For example, if you weigh 120 lbs. drink a minimum of 60 ounces of water daily.
View this post on Instagram
2) Eat to Heal Joints
Your diet is a key player when it comes to joint pain.
Research shows that certain foods, spices, and supplements may help in improving joint health and pain relief.
Diets such as the Mediterranean Diet help lower inflammation with every bite, and you can also opt for specific foods, such as:
Cruciferous veggies (cauliflower, cabbage, arugula or broccoli)
Fish and seafood that are high in omega 3 fats
Spices and tea
Cruciferous veggies contain sulforaphane, an antioxidant compound that blocks an enzyme that causes joint pain and inflammation
Choosing wild fatty fish and seafood that are high in omega 3 fat and have anti-inflammatory benefits are particularly helpful for joint pain. Natural sources of omega 3 fats include cold-water fish, such as wild salmon, trout and sardines. Vegan and vegetarian sources included flaxseed, chia seeds or Algal oil.
Turmeric and ginger are spices noted for their powerful anti-inflammatory benefits.  Green tea is also particularly potent. The polyphenols from green tea possess anti-inflammatory properties and have been shown to be very effective.
3) Move Your Body
Many people believe that if you have aching or stiff joints to not use them. They are either told or they assume they should stop being active because of their joint pain.
Research shows that moving is essential, as exercise helps to limit the pain and improve joint motion.
Movement helps create a healthier joint and increases the synovial fluid in your joints, which basically acts like lubrication that helps the joints move smoother.
Exercise also increases circulation in the body, bringing good oxygen and nutrients to the joints.
4) Use Targeted Supplementation
Keeping to a nutrient-rich diet is key to optimal joint health, as specific supplements can have a powerful therapeutic effect on joint healing and pain management.
While instituting other lifestyle choices such as exercise and diet, targeted supplementation can have an added benefit, such as:
Turmeric
Ginger
Chondroitin
Glucosamine
Vitamin D3
Tart Cherry Extract
Omega 3
Check with your doctor before using any supplements.
5) Lose Weight
Your weight has a powerful effect on the amount of pain you experience.
Excess weight puts more pressure on your joints and that equates to pain for you.
Reduce the joint stress by losing weight and this will markedly reduce pain and prevent future damage. In fact, every pound of excess weight exerts about 4 pounds of extra pressure on the knees.
Choosing healthier foods at every meal, eliminating snacking and increasing movement are keys to weight loss success.
Recommended Reading | Dr. Lori's Vault
Improve Your Joint Health with a Tyent Water Ionizer!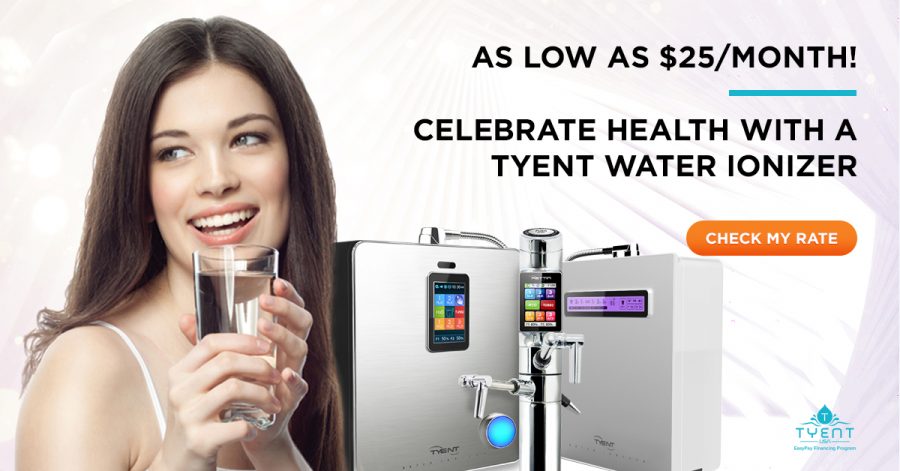 The water I drink every single day is alkaline hydrogen water made with my Tyent Water Ionizer!
Tyent Water is loaded with therapeutic levels of molecular hydrogen, antioxidants, and essential minerals that your body needs, such as potassium, zinc, calcium, and magnesium.
To get the help you need with relieving joint pain – consider making a Tyent Water Ionizer your new best friend for optimal health!
The best part is that my buddies over at Tyent are running a CAN'T-MISS sale on their award-winning water ionizers RIGHT NOW!
So, give them a call at and tell them Dr. Lori sent you!
Have any special joint relief tips of your own? Comment below!
Up Next: