You'd be forgiven for thinking that giving kids fruit juice to drink is no bad thing. I mean…it's helping them hit their "daily quota" of healthy stuff for the day and it is fruit…so it's got to be good for kids, right?
Well…not anymore.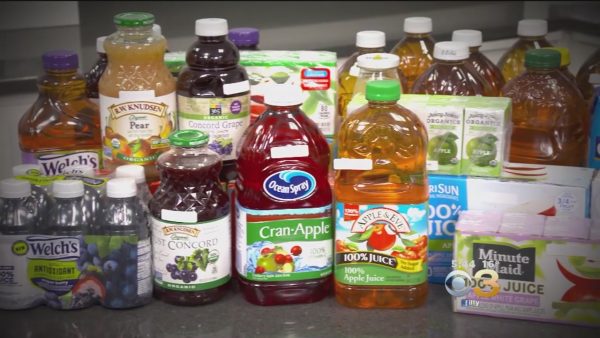 You might have caught a recent news segment about something lurking around in a "healthy" bottle of fruit juice that's actually WAY more harmful than all the sugar that the juice contains.
The Hidden Dangers of Fruit Juice
Independent watchdog Consumer Reports, spot-checked 45 different types of juice, including those targeted at kids.
The results are alarming!
The findings include these scary statistics:
Every single product tested contained dangerous heavy metals. The contaminants identified included: cadmium, arsenic, lead, and mercury.
Out of those samples…47 percent contained "concerning levels" of toxic elements.  
7 out of the 21 juices that contained higher levels of heavy metals are considered harmful to children who consumed 4 ounces (½ cup) or more per day.
10 of the juices contained sufficiently high levels of contamination to present a health risk to adults drinking between 4 ounces and 8 ounces of juice per day.
Heavy Metals and Kids: The Risks
For children – the potential risks of exposure to heavy metals can be catastrophic.
Possible serious health concerns include:
Reduced IQ
ADHD
Diabetes
Kidney disease
Cancer
It's true that there are "natural" environmental factors to take into consideration.
These metals can occur in the air, water, and soil…
But, just how much is being contributed during the manufacturing and packaging of juice, and why aren't the metals being removed?
"Minimizing consumption of juices and other foods that have heavy metals can reduce the chance of negative outcomes in the future." – Leonardo Trasande, MD, MPP. Director, NYU Langone's Division of Environmental Pediatrics
Keep Kids Hydrated with a Water Ionizer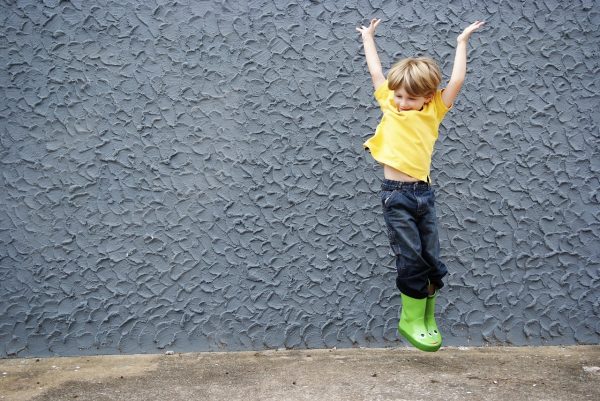 Many parents rely on juice to get their kids to drink enough liquid. Quite rightly, these findings will horrify families who are trying to keep their kids healthy.
So, what should parents be turning to now? A water ionizer, of course!
You see…installing a Tyent water ionizer at home is a BRILLANT way of encouraging kids to drink more water.
Alkaline water that's made with a Tyent water ionizer tastes delicious, makes your kids feel great, and the best part? Tyent Water is safe
Our filters are among the most advanced in the world…featuring the same filtration capacity as kidney dialysis machines.
You don't need to worry about what your kids are drinking anymore when they are drinking alkaline hydrogen water from an award-winning Tyent water ionizer machine!
Related | Water Ionizers for Kids? 50% of Kids Are Dehydrated
Water Ionizers Are Even Fun to Use!
Another bonus to using a Tyent water ionizer? The smartphone-style keypad display on our machines is even fun for kids to use!
So, why not take a look at our fantastic FREE eBook "Alkaline Water Uses" to learn more about keeping your kids happy, healthy, and safely hydrated with a Tyent water ionizer?
Call us today at ! We look forward to hearing from you!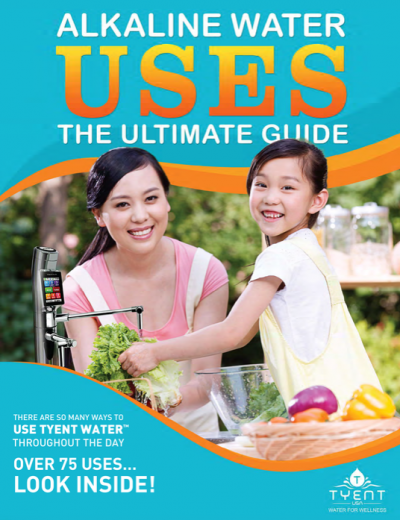 What are some other things that you know about the dangers of fruit juice that you would like to share with us? Let us know in the comments section!