It's fair to say that new Cleveland Browns wide receiver Odell Beckham Jr. isn't the world's greatest fan of drinking water.
A bold statement to make – but hear us out:
Beckham's general disdain for drinking water finally caught up to him last year.
Read on to find out how: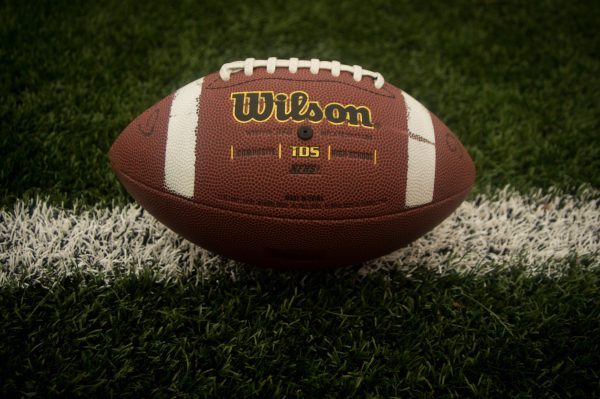 What Happened to Odell Beckham Jr?
While a member of the New York Giants last season – Beckham Jr.'s failure to hydrate properly during a game against the Philadelphia Eagles at MetLife Stadium last October generated some unwanted attention from fans.
For the second time in three games – Beckham Jr. suddenly left the field on the final play of the first half to get hooked up to an IV because he was dehydrated.
Why was Odell dehydrated in the first place?
"I really don't like water," Beckham revealed.
RELATED | What is Dehydration?

The Shocking Reason Why Odell Beckham Jr. Doesn't Like Water
Who doesn't like to drink water? We all need water to survive!
Beckham Jr. claims to be against drinking water because water gives him a "slushy" feeling in his stomach.
"I've always cramped. I've always cramped. It's just, I feel like I'm working harder than I ever have. I really don't like water. I'm trying. I really just don't like it. You get that stomach feeling like it's all slushy. I'm trying to stay hydrated. Sometimes I just gotta get an IV. It's just necessary. If you're cramping in both calves, it's hard to run and make cuts. And if you're cramping and dehydrated, you're susceptible to something else. I'm trying to stay on top of it the best that I can."
 – Odell Beckham, Jr.
He describes his symptoms of dehydration in a shockingly matter-of-fact way: he sometimes can't walk properly; his muscles cramp, and he finds it hard to run.
Being dehydrated would be a problem for anyone going about a regular job…but dehydration is literally a game changer when you're the highest paid wide receiver in NFL history.
The only way for Beckham Jr. to put an end to his ongoing cramping issues for good is to stay hydrated by drinking enough water.
RELATED | Dehydration is Bad News for Men – Here's Why

What is the Best Water to Drink for Hydration?
However – Odell shouldn't look to drink just any type of water out there. Not all water is created equal!
The best water to drink for hydration is hydrogen-rich alkaline water that's made with a water ionizer.
Ionized alkaline hydrogen water is packed with:
Molecular Hydrogen (H2)
Antioxidants
Essential alkaline minerals such as magnesium, calcium, potassium, and zinc
In fact – there have been over 500 scientific studies published over the years that can prove that the best way to obtain the long-term therapeutic health benefits of alkaline water that contains molecular hydrogen is by using a water ionizer.
RELATED | 4 Reasons Why Hydrogen Water is the Best for Hydration

Why Should Athletes Drink Alkaline Water?
Making sure your body is hydrated should be just as much a part of your game prep as racking up back squats and bench presses are during workouts.
For top athletes – there's simply no excuse for being dehydrated!
Drinking hydrogen-rich alkaline water that's made with a water ionizer can help athletes:
Increase their stamina
Boost their overall athletic performance
Reduce inflammation in the body
Restore their energy levels
Promote better mental alertness
Improve their recovery time
RELATED | How Hydrogen-Rich Alkaline Water Affects Athletic Performance

Which Athletes Drink Alkaline Water from a Water Ionizer?
 

 

View this post on Instagram

 
Drinking ionized alkaline water is a way of life for countless top-flight athletes who rely on the ultra-hydrating molecular hydrogen found in the water to boost their energy and performance.
Here are some of the things that athletes are saying about ionized alkaline water:
Kamaru Usman, UFC Welterweight Champion: "Every time I step into a cage, I know that hydration is never going to be a problem because my body is fueled with Tyent Water."
Ryan Buchter, Oakland Athletics Pitcher: "My energy levels are higher, and my recovery is quicker than ever – thanks to Tyent Water!"
RELATED | Why Sports Professionals LOVE Tyent Water!

Why Tom Brady's Coach Recommends Tyent Water
New England Patriots quarterback Tom Brady is famous for his love of drinking water and augmenting it with an alkaline lifestyle and diet.
Brady's long-time coach, The 'Throwing Doctor' himself, Tom House, is a BIG fan of the incredible hydrating properties of Tyent Water.
"We have been singing the praises of alkaline water for 8-9 years now…The bottom of our athletic food pyramid is hydration…and we've known for a number of years that an alkaline body recovers and heals faster than an acidic body."
– Tom House
RELATED | Top Water Ionizer System for Sports Professionals

Why Should I Put a Water Ionizer in My Home?
By putting a Tyent water ionizer in your home…you and your family will have access to healthy alkaline hydrogen water at home whenever you want!
Interested in learning more about how our award-winning water ionizers can boost your health and longevity?
Here are a few things that you can do:
Download a FREE copy of our new Water Ionizer Report that is only 15 pages long and packed with valuable information you won't find anywhere else.
Call our health and wellness rock stars at right now to learn about a few of our favorite alkaline water benefits that we have enjoyed receiving from a Tyent water ionizer machine.
The fact is…we take great pride in serving our customers every day in their pursuit of better health and wellness. It makes us very proud when our customers reach out to us with their personal Tyent water ionizer reviews.
We even have videos that you can watch that reveal just how wonderful of an investment our Tyent alkaline water machine is for your family's health and quality of life.
From more energy to antioxidant protection: the benefits of drinking Tyent Water will amaze you!
One Piece of Advice for Odell Beckham, Jr.
If we could say one thing to Odell Beckham Jr., it's this:
"Hey, Odell!
If you don't like drinking water, then you've been drinking the wrong water.
Switch it up to alkaline water made with a Tyent Water Ionizer and you won't look back.
The truth is that Tyent Water tastes INCREDIBLE!
If all you've been drinking is tap water or bottled water – then switching to the clean, clear taste of Tyent Water is a full-blown revelation.
Good Luck in Cleveland.
In Health – Your Friends at Tyent USA"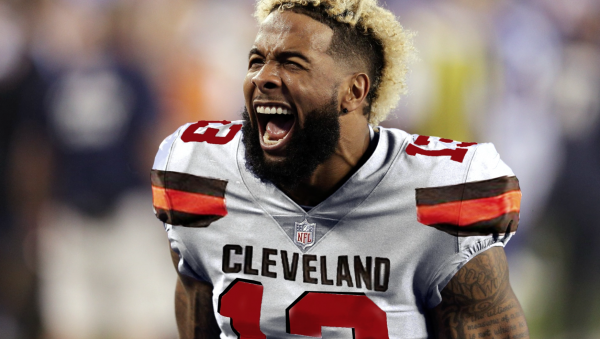 Up Next: