If you were one of almost one-quarter of Americans who took part in Dry January this year, then pat yourself on the back. You've done your body a favor!
Below…learn all about Dry January and how you can use a Tyent water ionizer to make some of our delicious drink recipes: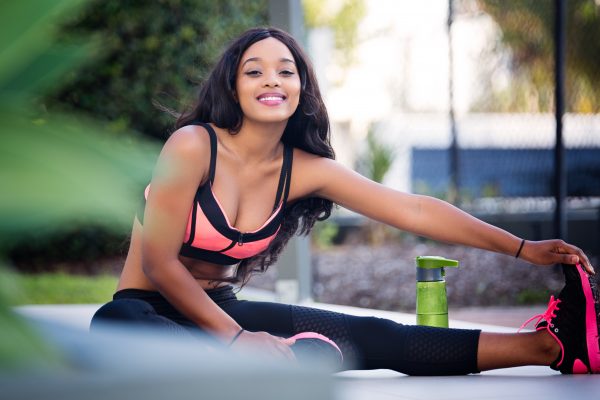 What is Dry January?
An enthusiastic 23% of adults nationwide decided to abstain from drinking alcohol during the month of January – with a view to improving their health.

How to Make Our Delicious Dry January Drink Recipes
Many people have decided to continue abstaining, even with January in the rear-view mirror, once they realized how much better they feel daily.
Giving up alcohol – even for a short period of time – can lead to some FANTASTIC benefits for both mind and body.
Dry January-ers have reported moving the needle with personal goals such as weight loss, better sleep, and more energy…and who couldn't use at least a couple of those?
And it's not as though there aren't plenty of cold-weather alternatives to drinking alcohol.
So, why don't you give one of our delicious beverage ideas a go?
Dry January Drink Recipe #1: Apple and Rosemary Warmer
What You Need:
1 cup pressed apple juice
1 tbsp lemon juice
2 tbsp sugar
Large sprig of rosemary
A small thumb of ginger, peeled and finely chopped
1 cup of Tyent alkaline water from your water ionizer
Honey to taste
What You Do:
Simply warm all ingredients (except the water and honey) gently in a saucepan…but, don't bring to a boil!
Once warmed through, strain into a glass
Stir in honey and alkaline water to taste!
Craving something cold and tasty instead? Simply chill and serve over crushed ice!
Dry January Drink Recipe #2: Spiced Green Chai
What You Need:
A small piece of cinnamon bark or ¼ tsp powder
2 or 3 whole green cardamom pods, smashed
½ tsp coriander seeds
¼ tsp black pepper
1 piece of star anise
3 tbsp green tea leaves
Honey to taste
Alkaline water from your Tyent water ionizer
What You Do:
Roughly grind the spices with a pestle and mortar
Add in the green tea and store in a jar
To serve, warm one cup of alkaline water until hot…but not boiling
Add a decent-sized pinch of the spice mix
Steep the tea for a few minutes before straining and serving
Stir to taste!
For More Water Ionizer Recipes | Alkaline Water Ionizer Recipes to Soothe a Sore Throat

What Are Some of the Alkaline Water Benefits from a Water Ionizer?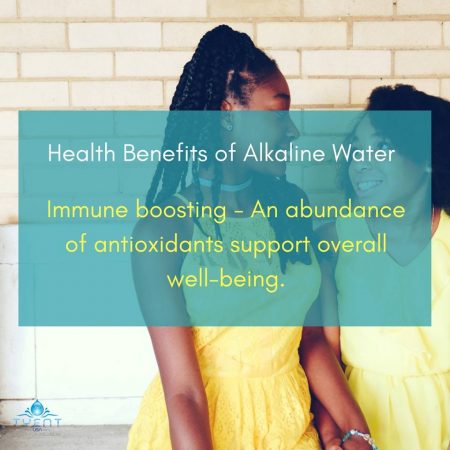 Coming back to those benefits of going alcohol-free, did you know that you can also enjoy similar benefits from drinking alkaline water straight from a water ionizer machine?
Here are just a few of the immediate results that many people report once they start drinking ionized water:
How You Can Double Up the Benefits of Alkaline Water with a Water Ionizer!
If you're still reaping the rewards of Dry January, imagine how much more you can achieve by switching to drinking delicious, ionized hydrogen water!
In fact – there's never been a better time to buy an alkaline water machine to improve your health and well-being than right now.
Call our friendly team today at to find out about the incredible deals we have going on right now on our award-winning water ionizers!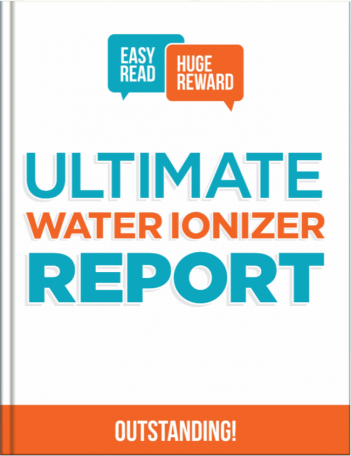 Did you or someone you know participate in Dry January? We would love to hear how it went…so please comment below!
Up Next: Water Ionizer Health: 5 Ways to Support a Healthy Mind and Body