The pandemic has focused the minds of millions on how to get healthier and stay healthy. As we head into a bright New Year, we've got some of the greatest tips to make 2022 your healthiest year yet!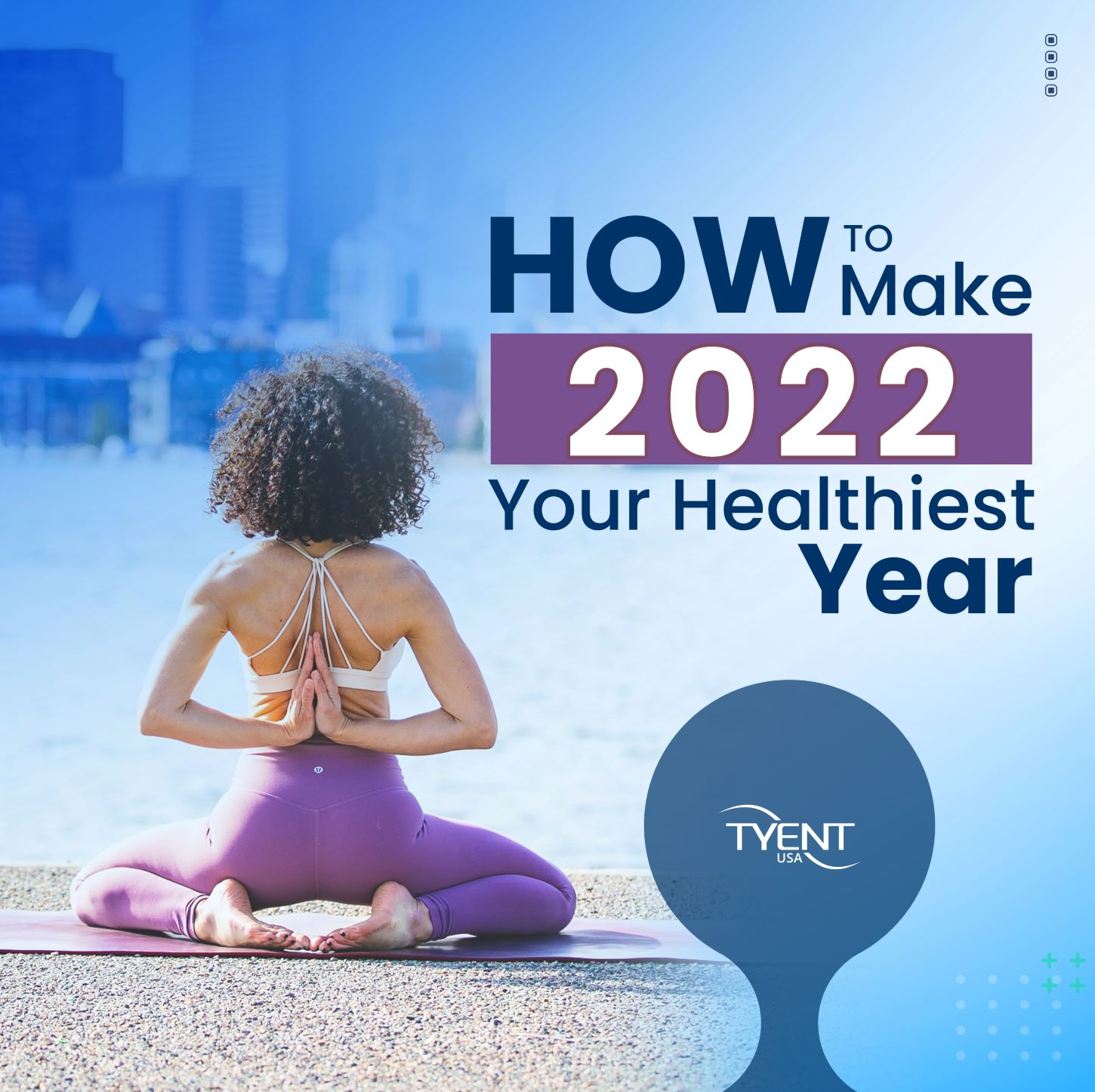 1. If you smoke, stop. Stopping smoking is the most healthful thing you can possibly do for your body, so do everything in your power to quit, and be proud that you did.
2. If you drink alcohol, then cut down and aim to only take a drink on one or two evenings per week at most. Why not try Dry January in 2022? It can give you a valuable reset in your relationship with alcohol.
3. Making 2022 your healthiest year doesn't have to be about making huge changes. Quite often, it's tweaking the smaller things that make a big difference. Take a walk each morning or evening. This simple activity can lower blood pressure, strengthen muscles and increase your metabolism.
4. If you don't already love cooking, then get to like it, at least. Knowing how to prepare healthy, nutritious food is an essential life skill, plus you get to eat the delicious results!
5. Whenever you can, take the stairs. Taking the opportunity to be active whenever possible makes a huge difference to your overall fitness levels. Small steps such as this will become second nature after a while.
6. Be honest: do you need to lose weight? If you do, then make that a goal and take your doctor's advice on doing so if necessary. And here's a thing: if you follow most steps in this list of ways to make 2022 your healthiest year yet, then you'll be halfway there.
7. Getting a good night's sleep is a cornerstone of good health. You won't be at your healthiest in 2022 if you don't prioritize a healthy sleep cycle. Make sure that you get enough deep sleep every night by taking a few simple steps:
Sleep in a dark room
Don't use screens for at least an hour before bedtime
Drink alkaline water before bed to stay hydrated through the night without dashing to the bathroom every half hour!
Make your bedroom as restful, quiet and calm as possible
If you can't sleep, read a book. Alternatively, pick up a pencil and paper and write down your thoughts to help to process them and soothe your mind.
8. Cut back on meat – especially red meat. Doing so can help to make 2022 your healthiest year yet by:
Helping with weight loss
Decreasing your risk of heart disease
Helping to reduce blood pressure
It may possibly help with longevity
Reduce the risk of certain illnesses associated with the consumption of red meat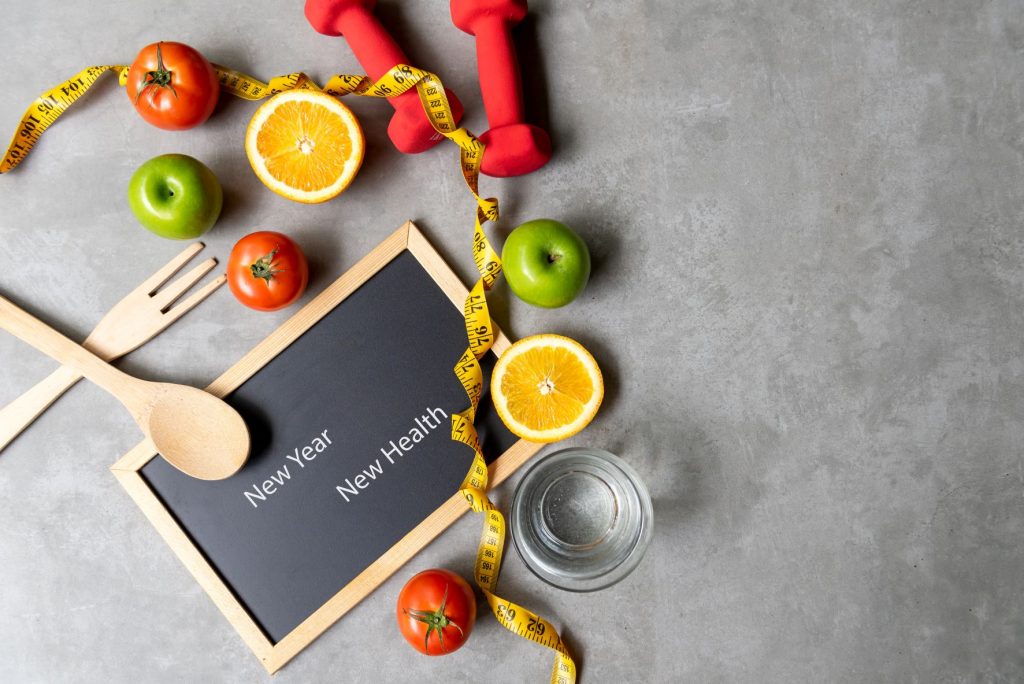 9. Or why not go the whole hog (so to speak) and give up meat altogether? Vegetarian and vegan meat replacement products have never been so convincing or delicious. Every day, thousands of people make the switch to a more healthful plant-based or flexitarian diet. Maybe you could be next?
10. Try meditation to cope with any stresses or worries. Meditation isn't a cure for any ills, but it can be truly marvelous at helping you deal with situations and problems more calmly and effectively. Different types of meditative practice can help you to face the day boldly, wind down after a stressful day at work, and build better relationships with the people in your life.
11. Do kind things for other people. Whether it's getting an elderly neighbor's shopping, donating your time to a community project or giving money to a worthy cause, being kind is good for you! There's even a science bit: volunteering and helping others is clinically linked to lowering blood pressure!
12. Shine a light on making 2022 your healthiest year yet! Get into the light during the darker winter months, either by taking that walk we mentioned, or taking up another activity that gets you out of doors and into the natural light for a period of time each day. Scientists believe that it can be therapeutic, especially if you suffer from Seasonal Affective Disorder.
13. Reading books is good for you, according to a scientific study. Apart from being a relaxing activity itself (see: getting a good night's sleep), reading literary fiction, in particular, can help you to understand another person's point of view more accurately, and make you more empathetic towards people in your life. Happy, mutually supportive relationships can be brilliant for good mental health.
14. Self-care is important for good health. To make 2022 your healthiest year to date, take care of yourself by ringfencing time and activities that are important to you. Or try this – a different, new self-care activity each week. You might be surprised by how good fresh experiences make you feel.
15. If making New Year's resolutions makes you feel anxious and stressed rather than positive and excited, then don't bother with them. It might work better for you to commit to giving something up – smoking or drinking alcohol for example – rather than adopting an intimidating new regime. Focus on healthful improvement, in whatever shape suits you best.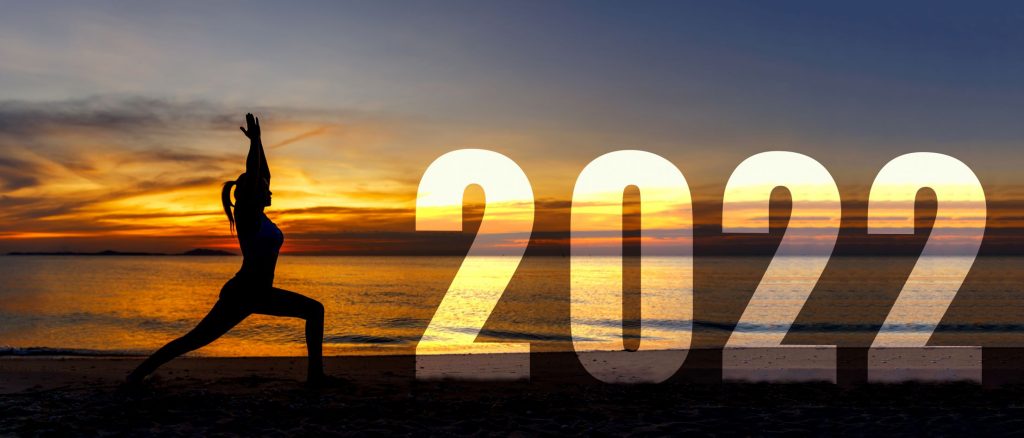 A Water Ionizer Can Support Your Health Goals in 2022
Installing a water ionizer in your home will help you achieve most of the items on this list! Drinking alkaline hydrogen water can help you to:
Lose weight
Feel more energetic
Workout more regularly
Sleep better
Feel less stressed
Support – and get the most out of – a healthy eating plan
With our customer-first, Easy-Pay financing options and payments starting at only $25 per month, a Tyent water ionizer is within reach of most household budgets – and our water ionizers are the best in the world.
Your Goals to Make 2022 Your Healthiest Year Yet!
Have you got your sights set on a healthier, fitter, stronger you? What changes are you planning to make 2022 your healthiest year yet? Let us know so we can ace our goals together!
View this post on Instagram