Some of the hardest moments in your life can be the ones that act as a sort of call to arms. When tragedy struck Henry Osti's life, it was the trigger that set him on a path of discovery and changed his story forever.
Henry was particularly close to his parents – Aldo and Ann Marie Osti were his best friends and inspiration. When Aldo and Ann Marie were both diagnosed with cancer, they fought a brave battle, but died only 98 days apart.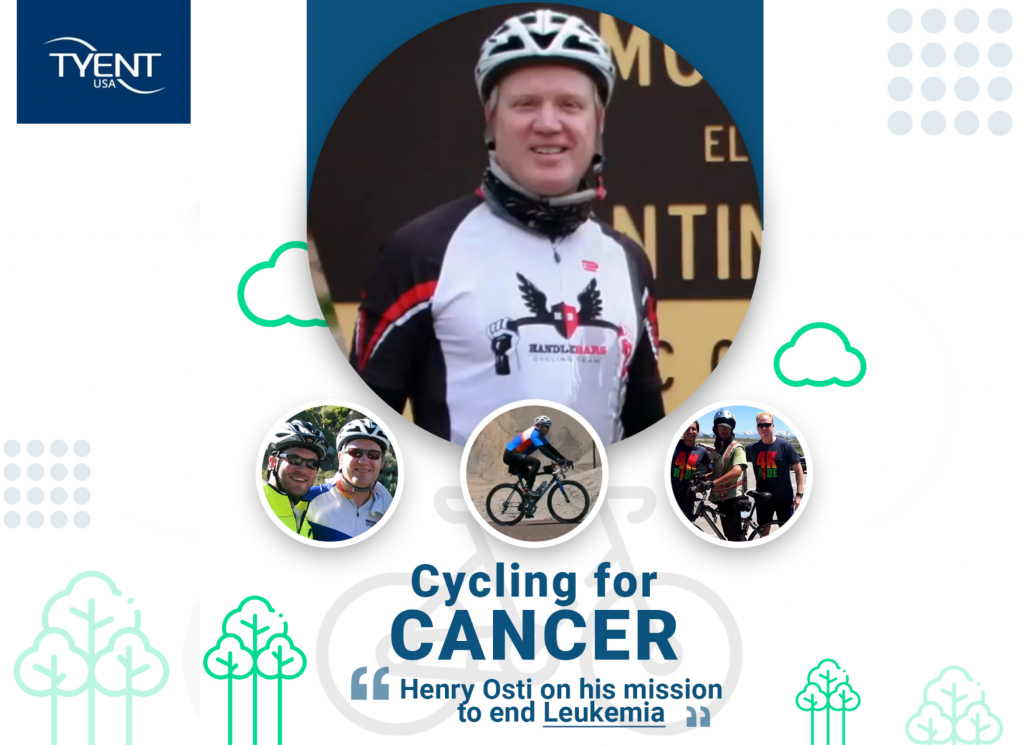 A Bucket List Dream
For Henry, the loss of his parents was profound. As part of the process of moving forward and healing the emotional wounds, Henry was motivated to undertake a journey that had long been on his 'Bucket List' – to cycle 3,800 miles across America.
But he didn't stop at just pursuing his dream. He created Ride Your Dreams Every Day, a non-profit foundation that aims to raise awareness and funds for the bone marrow registry.  Henry crossed the country and signed up hundreds of people to the lifesaving register. When he completed this extraordinary journey, Henry broke his leg.
Help to Heal
Immediately Henry knew that he wanted to do everything he could to help heal his body, in as little time as possible. He researched the options available to him and decided that as well as eating for health, drinking alkaline ionized water was the best thing he could do for his body, and specifically for his bone health.
After looking at the companies selling water ionizers, Tyent was the one that stood out above the rest for value, reputation and commitment to its customers. Once he started to drink alkaline water, Henry was so impressed with the benefits that he started to introduce his friends to ionized water. He did this so successfully, that Henry decided to go one step further (there's a pattern here, isn't there?) and became a Tyent Dealer himself.

Tyent and Ride Your Dreams Everyday
There's more. 100% of the profits that Henry makes from being a Tyent dealer is plowed straight back into the foundation, so that more lives can be saved. Tyent is delighted that Henry is part of our team, and we're proud to be a sponsor of Ride Your Dreams Every Day.
Henry's story is inspiring to so many people and we love playing our part in what Henry has achieved, and his personal journey of health and wellbeing. We can't wait to see what Henry does next!
Hear From Henry Himself!
Want to hear something truly heartwarming and hopeful? Listen to Henry talk about life, loss and making his dreams a reality right here.