For millions of people, 2020 was the year that they discovered the benefits of working out at home. No travel; no gym fees, a clean, available shower and a long cool glass of water within arm's reach. While many people have drifted back to the gym for practical or social reasons, others are finding it easier to stick with the home workout.
So, what are the essential pieces of home gym equipment that will help to achieve your fitness goals and grow with you as you get fitter and stronger?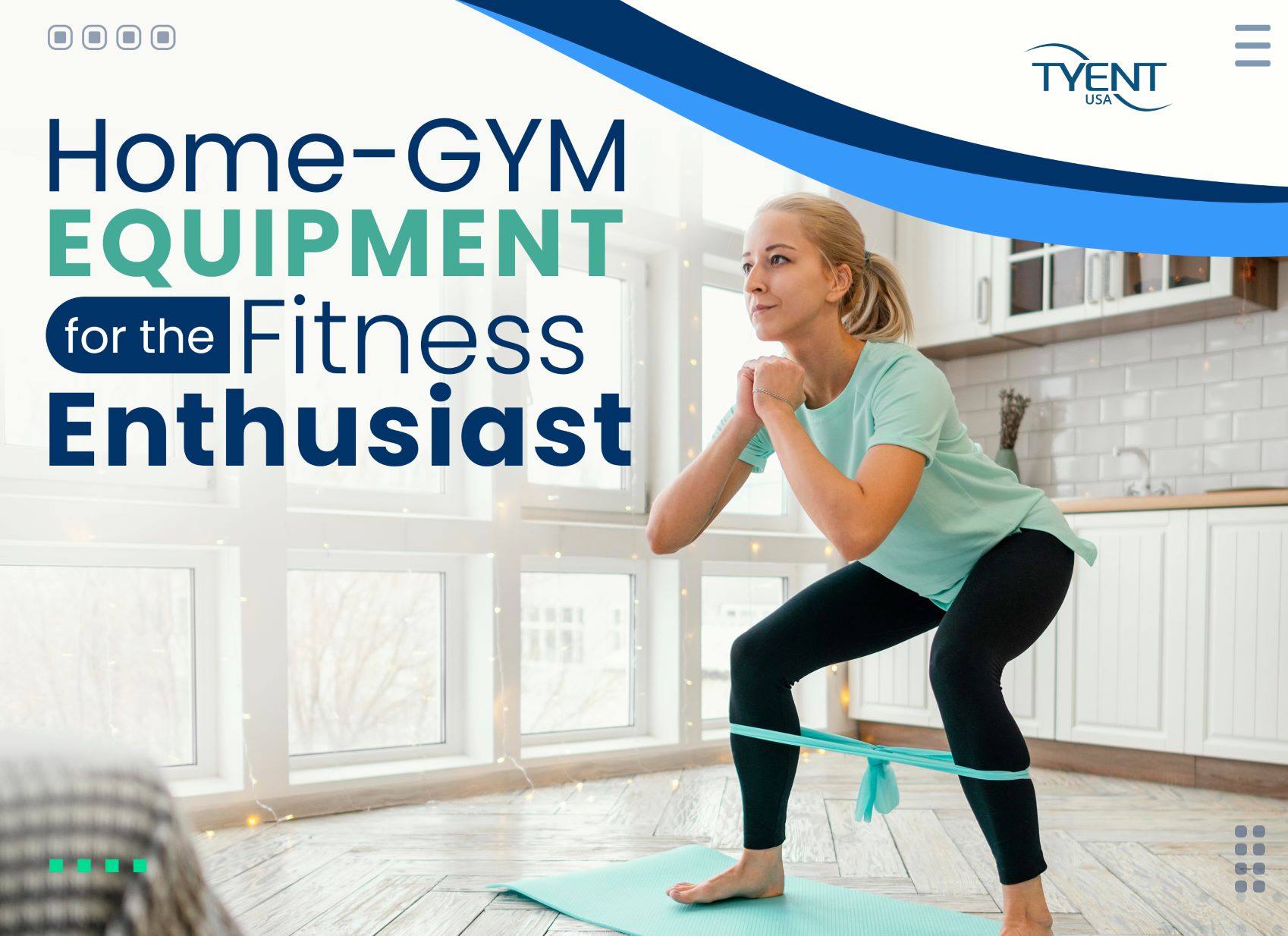 Rowing machine
A rowing machine is a great piece of kit to build overall fitness, strengthen your cardiovascular system and work lower, upper and core muscles at the same time. It doesn't have to cost a fortune either. If your budget only stretches to one 'big' piece of equipment, then this is a good one to consider.
Resistance Bands
Tiny budget and big fitness goals? Like to exercise outside or on the move? A set of resistance bands can give you a full-body workout and build muscle tone. They are a brilliantly flexible choice for anyone who doesn't want to be tied down or out of pocket!
Cycling Heaven
If you have more money to invest in your home gym, then a state-of-the-art, at-home bike is hard to beat. With next-generation, smart technology and interactive options, this is as much a lifestyle choice as a fitness one.
Fixed Weights
Fixed weights are great for beginners to start with, and preferably sealed in rubber or neoprene (good for protecting floors and easier to grip). Unless you're planning on using the weights for ab-rolling, then the popular hex shape won't roll anywhere you don't want them to.
Pull-up Bar
If you're big on enthusiasm but short on space, a pull-up bar is a gamechanger. This one by AmazeFan has several grip options and you can even hang a punching bag from it! Getting a whole-body workout with resistance training and cardio, in a space no bigger than a doorway? Win.
Hydrate With Hydrogen Alkaline Water!
Wherever you prefer to work out and how you choose to build and improve your fitness, make sure that you're hydrated properly at every stage with alkaline water and not soda!
Freshly ionized alkaline water packed with thousands of bubbles of natural molecular hydrogen is the hydration choice of countless sport professionals, Olympians and fitness enthusiasts. Hydrating with alkaline water before, during and after exercise increases your energy levels, speeds up recovery and hydrates your body faster and for longer periods.
Let's Talk!
Interested? A water ionizer might just be the most essential piece of home gym equipment you can buy. Call our team today at 855-TYENT-US ()!