Jumping rope as a kid was the most fun thing ever, right? Who knew that it's also one of the most awesome ways to keep fit as an adult?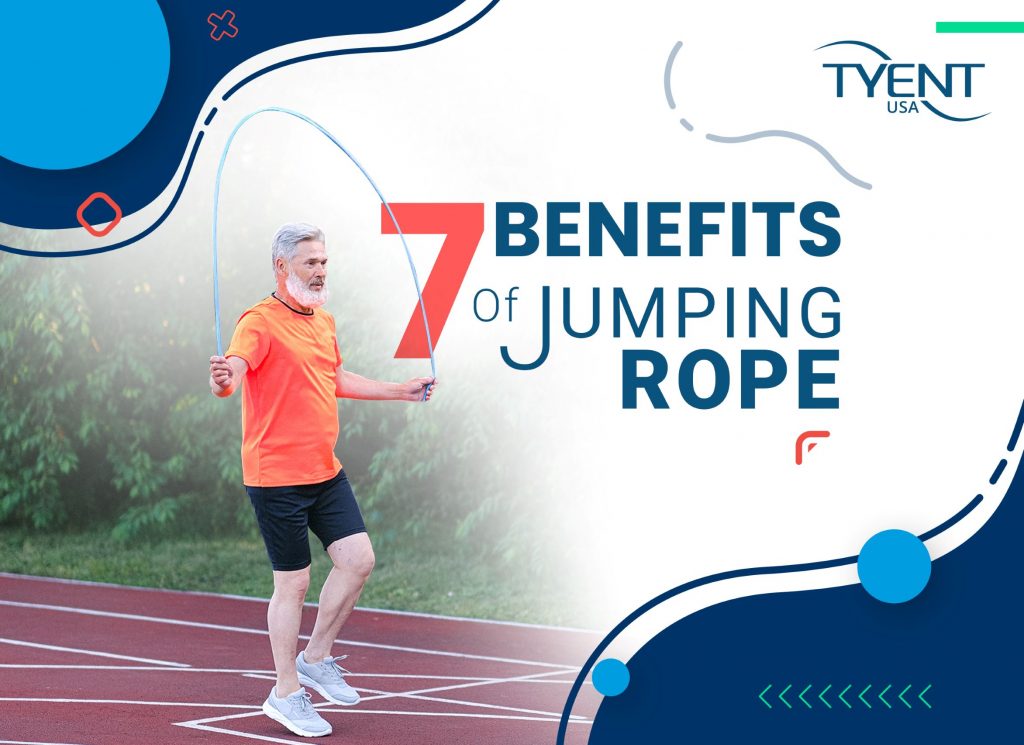 The Most Fun Fitness Trend of 2021?
To be fair, Rocky got there first with those iconic jump rope scenes, but jumping rope when you're a grown-up is still one of the most fun fitness trends that you might not have discovered yet!
There are lots of reasons to get started. Here are the Top 7 Benefits of Jumping Rope that will have you digging through the kids' toy box before you can say JUMP!
1. Brilliant for cardio health, jumping rope for just 10 minutes is the equivalent of running an eight minute mile.
2. Hoping to burn some calories and lose a little weight? Rope jumping for one hour will help to burn up to 1,600 calories. How amazing is that?
3. Because each launching movement and landing is absorbed by both legs, jumping rope carries a lower risk of knee joint injury than running, for example.
4. The ultimate in cheap and cheerful fitness, jump rope is possibly one of the most portable and low-cost ways of exercising out there. Once you've bought your rope, that's pretty much it!
5. Jump rope = a fabulous full body workout. During your circuits, you'll use your abdominals and legs to make the jumps, and your shoulders and arms to keep the rope turning.
6. Jump rope is a weight-bearing exercise. Regular workouts can help to improve bone density and reduce the risk of osteoporosis.
7. Jump rope is both perfect for beginners and a great alternative to regular cardio workouts for more seasoned athletes.
How a Water Ionizer Helps to Power Your Rope Workout!
Make sure that you have plenty of alkaline hydrogen water on hand to help you power through your circuits and energize your whole body.
Hydration is key for supporting overall good health. Tyent hydrogen water, direct from a water ionizer machine, tastes amazing and will fast become an essential part of your workout kit!
Are You Ready to Jump to It?
Are you tempted to bring out the kid in you and start jumping rope? Let us know how you get on!
New clinical research shows that #hydrogenwater helps increase #weightloss.

👩‍⚕ As a result, Dr. Lori Shemek, has become a real advocate for #TyentWater and recommends it to her clients: https://t.co/ul1OkllzwN#tips #fatloss #keto #waterionizer #waterionizers #alkalinewater pic.twitter.com/WOABobq5Hm

— Tyent USA (@TyentUSA) January 6, 2021