We're just past the longest day of the year and the prospect of summer vacations and long hot days is beckoning. Keeping children hydrated in the warm weather is always a struggle; swimming, bike rides, sports, and fun tend to take priority for kids!
Keep reading below to find out:
Are Kids Getting Enough to Drink?
Should Kids Say No to Soda?
Should Kids Avoid Bottled Water?
Should Kids Drink Tap Water?
What Should I Give Kids to Drink This Summer?
Are Kids Getting Enough to Drink?
You can guarantee that your kids will hurtle through the house, claiming that, "we're fine, thanks, mom…we don't need anything…bye, mom!" as you try to press a drink into their hands. Five minutes later, they're back to complaining that they're "REALLY thirsty." It's just how it is.
If children are at an age where they can enjoy racing around in the sun and having fun with their friends – then it's arguable that they're also old enough to understand about making healthy choices for themselves.
Soda, bottled water, and tap water may be common beverages of choice in your home. But, are any of them the right beverage for children to drink to stay hydrated during the summer months?
Rhona Recommends |
20 Percent of American Kids Don't Drink Water. Can a Water Ionizer Change That?
Should My Kids Say No to Soda?
Soda is bad news for kids – but if they still try to wheedle a can of the sticky stuff out of you, try talking to them about how drinking soda isn't great from a health point of view and why we should avoid it.
Letting children know that soda doesn't even quench their thirst properly might work too!
Rhona Recommends |
Water Ionizers vs Soda? It's a No-Brainer! [Infographic]
Should My Kids Avoid Bottled Water?
There are already lots of reasons to avoid bottled water, but now that arsenic has been found in two major brands of bottled water, we really need to call time on that option.
After all, it's children who will be inheriting the planet, so it makes sense to try to take care of it!
Rhona Recommends |
Is Bottled Water DOUBLING the Amount of Microplastics in Your Body?
Should Kids Drink Tap Water?
The dangers of drinking tap water in lots of towns and cities across America are manifesting and we all need to be vigilant about tap water at home and school.
You can start by getting a FREE Water Report to see what's really in your water!
Rhona Recommends |
13 Reasons Why You Shouldn't Drink Tap Water
What Should I Give Kids to Drink This Summer?
View this post on Instagram
Getting children hydrated this summer is a whole lot easier when you give them a glass of refreshing alkaline water from a water ionizer.
There are some solid, scientifically tested (okay, we just asked a bunch of kids) reasons for this:
Alkaline water tastes really, really good
Alkaline hydrogen water gives kids tons of energy for important stuff (like outdoor activities!)
It's really fun to use the smartphone-style keypad on a Tyent water ionizer machine
Rhona Recommends | Why Alkaline Water Is Better for Hydration
If It Works…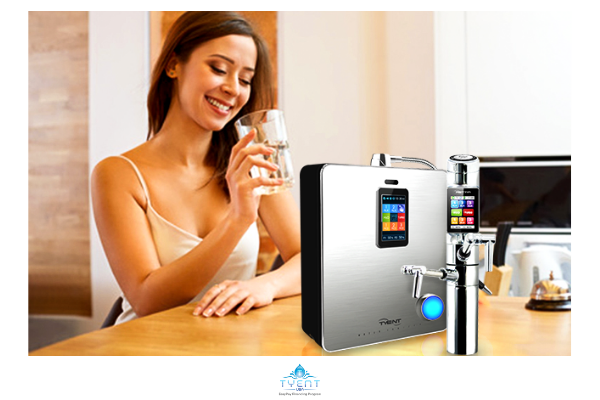 The thing is, if children are happy to choose drinking antioxidant-rich, hydrogen-infused alkaline water that's doing all kinds of good things for their bodies over expensive, chemical-and-sugar-laden drinks, then it's all good.
So, come and check out the super deals that we're running this summer – including our upcoming Christmas in July sale that starts next week.
We know that balancing the family budget is vital, so we offer Easy-Pay financing terms to make sure that owning an award-winning Tyent water ionizer is within reach!
Have you got your summer plans all lined up? Are you heading somewhere fabulous or enjoying a relaxing staycation this year? 
We love hearing what our customers are up to, so please share your summer ideas in the comments below! 
Up Next: