Jumping rope as a kid was the most fun thing ever, right? Who knew that it's also one of the most awesome ways to keep fit as an adult?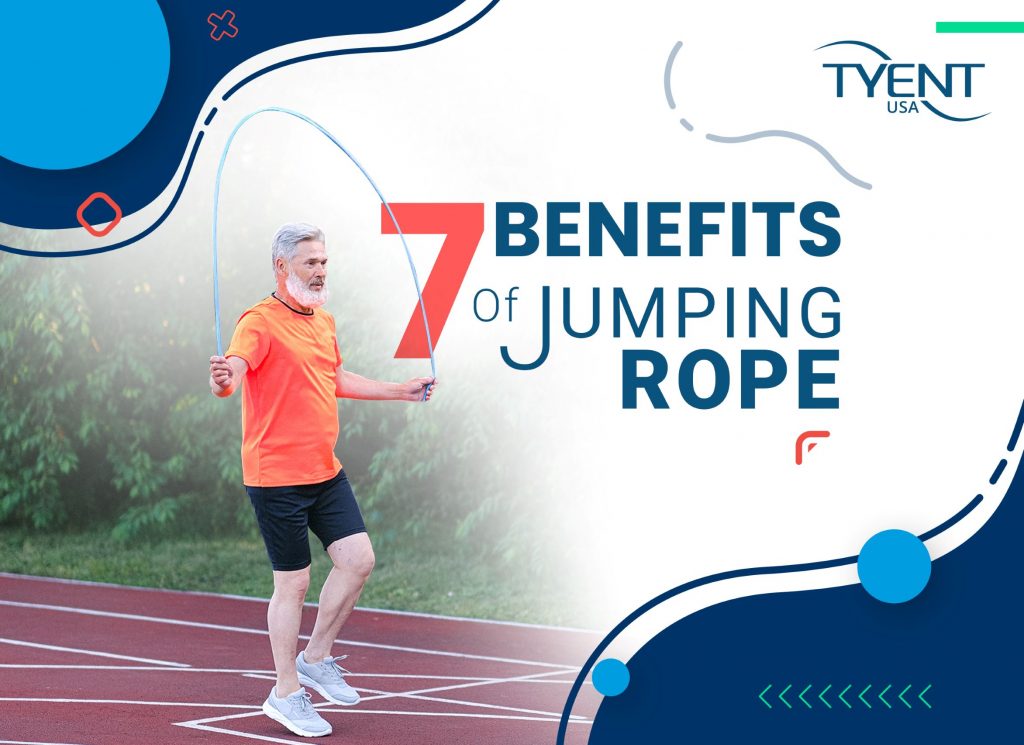 The Most Fun Fitness Trend of 2021?
To be fair, Rocky got there first with those iconic jump rope scenes, but jumping rope when you're a grown-up is still one of the most fun fitness trends that you might not have discovered yet!
There are lots of reasons to get started. Here are the Top 7 Benefits of Jumping Rope that will have you digging through the kids' toy box before you can say JUMP!
1. Brilliant for cardio health, jumping rope for just 10 minutes is the …