After three decades in the public eye, most of you will recognize Yannick Bisson as an enormously popular A-list television and film actor, with an impressive body of work.  Star of the popular and successful Murdoch Mysteries, now heading into its eleventh season; Bisson is right at the top of his professional game.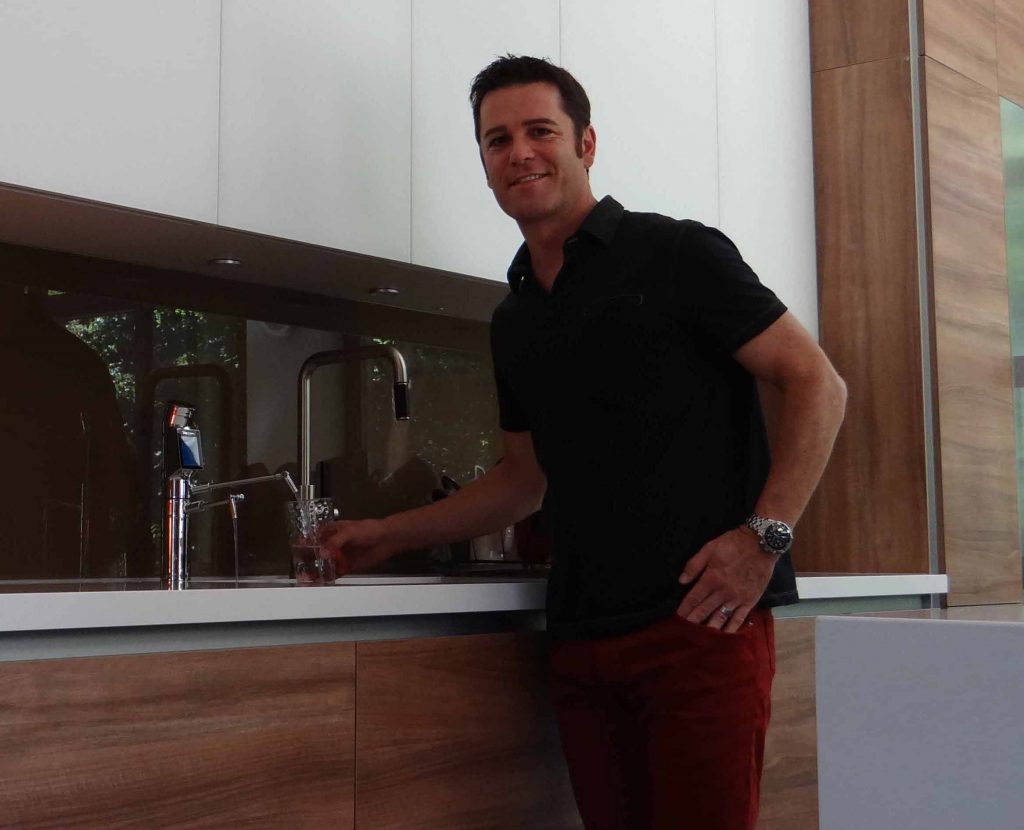 That's What Friends are For!
Cutting his acting teeth in the 1984 movie Hockey Night and Learning the Ropes on Canadian television, Yannick shot to big-league fame in the series High Tide, co-starring his friend and fellow Tyent Water fan, none other than Rick Springfield!
In fact, it was Rick who introduced Yannick to Tyent Water, when they hung out together at Rick's home (aren't celebs just like us?).  Yannick was blown away by the Tyent ionizer installed in Rick's kitchen and was immediately switched onto the benefits of ionized hydrogen water.  
Work, Rest and Play
Yannick explains how important his Tyent Ionizer is in his life, leisure and work.  From staying hydrated on set, to being able to tackle gnarly mountain bike trails without running out of energy and benefiting from a faster recovery time; Yannick describes how Tyent Water really is fuel for life.
Even the Bisson family dogs benefit from owning a Tyent ionizer.  What's more, Yannick has a cute way of knowing that his dogs are properly hydrated as well – watch the video clip to find out more!

Your Very Own Tyent Ionizer
You can experience all of this yourself, by investing in your own Tyent Ionizer.  Our affordable and attractive payment terms mean that a brand new Tyent Water Ionizer is within the reach of most household budgets.
Want to learn more about the incredible benefits of drinking fresh hydrogen water?   Give us a call on today!