It's no secret that hydrogen water is awesome to drink and can boast more health benefits than we can shake a stick at, but here's a good question: how do you make hydrogen water?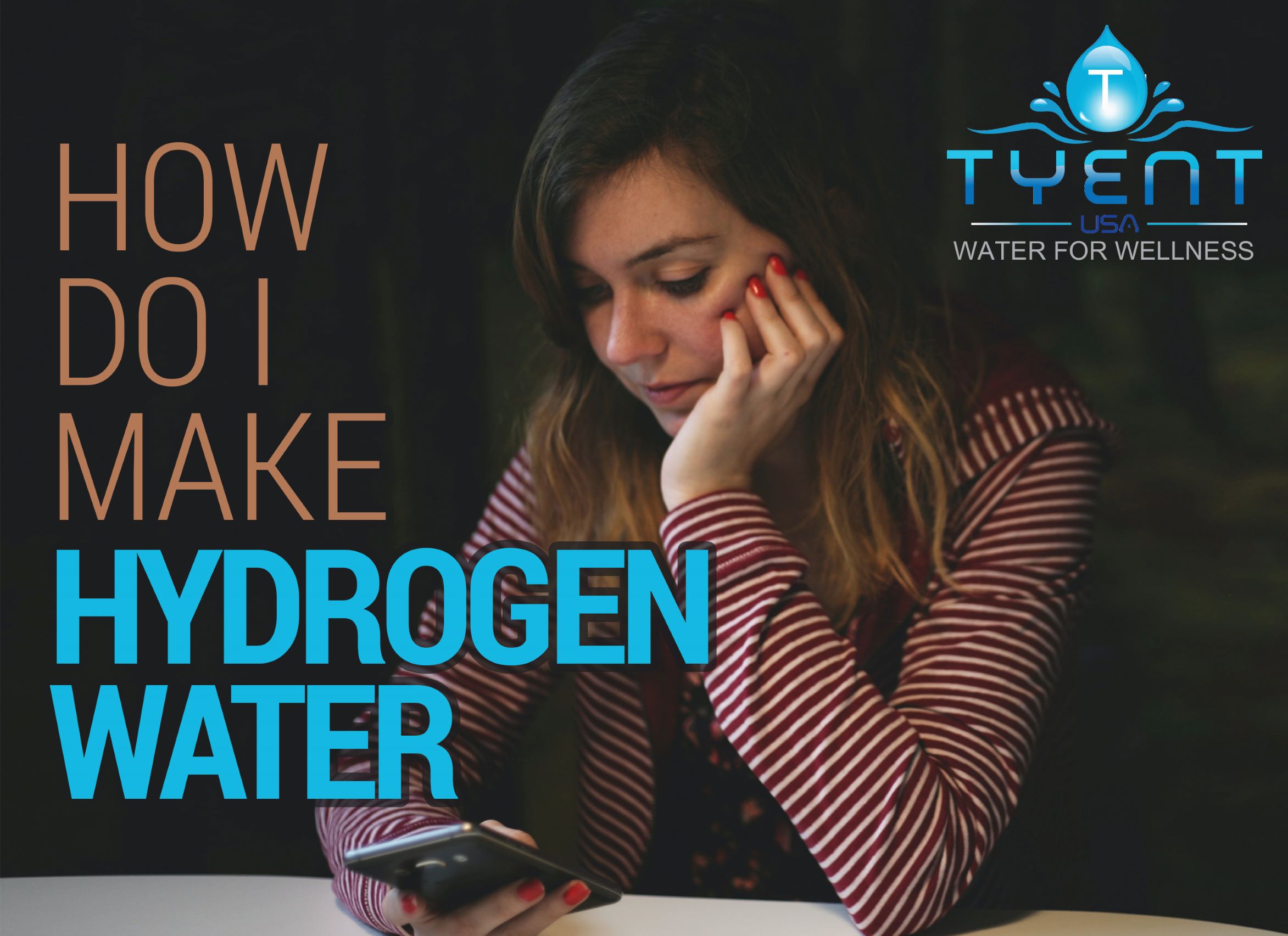 Homemade Hydrogen Water!
It might be the hottest health ticket in town, but it's possible to produce hydrogen water yourself, whenever you feel like a glass of the best-tasting water on the market today.
But how do you do that? Do you need to be a scientist? A medical doctor? An acclaimed nutritionist?
Nope, you don't. Anyone can make hydrogen water, and in fact, we'll make it even easier – we'll give you two ways of doing it!
Hydrogen Water From a Water Ionizer
If you really want to invest in your family's health, then the best way of infusing the water you drink with masses of pure molecular hydrogen is to install a water ionizer at home.
At the push of a button, your source water is transformed into clean, filtered, hydrogen-rich alkaline water. It tastes so amazing that kids love it – you won't have any trouble getting them to drink enough water again!

How to H2 Energize!
Traveling, away from home or just need that extra shot of natural energy?  If you can't be near your water ionizer, then try H2 Energize Hydrogen Tablets for instant hydrogen water whenever you need it most!
The quantity of hydrogen cannot compare to freshly ionized hydrogen water, but it sure is better than resorting to bottled water or even chemical-laden soda. Simply drop one of our H2 Energize Hydrogen Tablets into your next glass of water for a natural energy boost that you can feel!
Want to Make Even MORE Molecular Hydrogen?
Thanks to the determined dedication of the designers and engineers who work so hard to keep Tyent Water Ionizers ahead of our competitors at every turn, we're thrilled to bring you an industry groundbreaker – The Hybrid, the first EVER alkaline water machine/molecular hydrogen generator hybrid.
The Hybrid's performance and power are unmatched – there's even an Extreme Molecular Hydrogen Boost for that ultimate glass of exhilarating, energy-boosting, molecular hydrogen-rich water.
Want to learn more? Speak with our brilliant team at and discover just how much hydrogen water can do for you!